The Next Generations
Jay and Leah Edelstein carry on the tradition of Nathan and Edward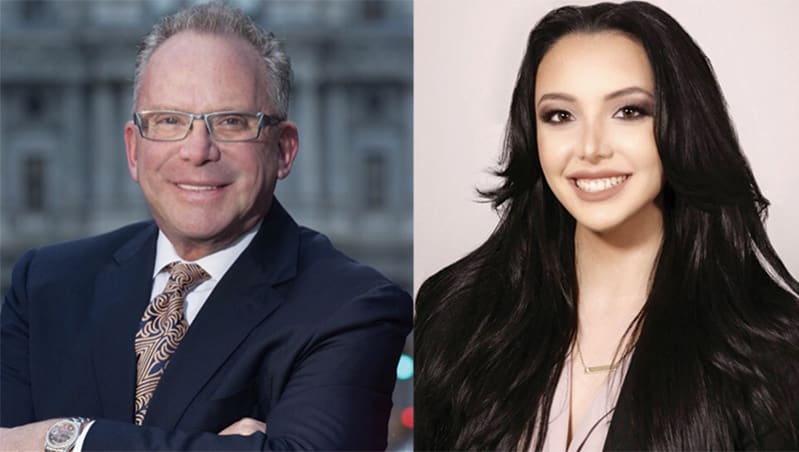 Published in 2023 Pennsylvania Super Lawyers magazine
By Nancy Henderson on May 17, 2023
To young Leah Edelstein, her grandfather Edward was simply a "goofy, lovable guy" who collected Mickey Mouse curios and was delighted when she wore her Minnie Mouse dress during visits. "It was not until his funeral, when I was about 15 years old, that I turned around and saw that there was a line of people literally wrapped around the block to pay tribute to him," Leah says. "It was in that moment that it hit me: 'Wow, this is a really big deal.'"
The Edelsteins still are. Now 27, Leah is a plaintiff-side med-mal attorney at Wapner Newman Brecher & Miller; her father Jay, 68, a longtime insurance defense lawyer who is now also known for his multimillion-dollar verdicts and settlements in cases involving sexual abuse and assault, practices at Edelstein Law. The family presence has been in Philly since 1928, starting with Jay's grandfather Nathan, an old-school legal eagle who specialized in wills, estates and trusts.
Charitable, well-liked and active in the Jewish community, Nathan was so buttoned-down that Jay used to joke his granddad probably went to bed in his suit and tie. "He lived to be 99," says Jay. "Ironically … he outlived all his clients."
At one point, Jay and his two predecessors all worked together at Margolis Edelstein, where between the generations one could see the legal world was changing. One day, Jay headed to the Dictaphone to confirm a phone conversation he'd just had with another attorney. His grandfather scolded him. "Lawyers don't do that," Nathan said. "Lawyers trust another lawyer's word as his bond."
"Pop," Jay said, "it doesn't work that way nowadays."
Edward, who bore an uncanny resemblance to his father, inherited some of Nathan's formality, with one big exception: his love of Mickey Mouse, which he indulged with nearly $4 million worth of Disney collectibles—he eventually donated it to the Children's Hospital of Orlando, with a small sampling remaining on display at Edelstein Law—and more than 125 neckties adorned with images of the cartoon rodent. "Every time he would go to court or have an arbitration, he would have a Mickey Mouse tie on," Jay recalls.
Despite the era's antisemitism, Edward, who began practicing in 1955, built the largest insurance defense firm in Philly with his partner Alan Margolis and, toward the end of his career, became a mediator. His time was booked up to a year in advance. "Everybody adored him and trusted him and liked him," Jay says. "Sometimes guys will kid me and say, 'Are you sure Ed Edelstein was your dad?' because I come across a little rough. My dad was like Switzerland." Edward's funeral drew more than 1,000 people; Jay delivered the eulogy, which he calls his "most difficult closing argument."
These days, when Leah introduces herself to new colleagues, they sometimes ask, "Are you the Mickey Mouse Edelstein's granddaughter?"
---
A self-proclaimed contrarian, Jay originally wanted to be a doctor. But he struggled in his pre-med classes. "I had delusions of grandeur and fell on my face with sciences and ended up backdooring it into law."
After graduating from Widener University Delaware Law School in 1979, Jay joined his father's firm, defending mega-companies like McDonald's and Hertz. One day, after interviewing a 21-year-old, dark-haired beauty named Maria for an assistant position, he called his dad and proclaimed, "I just met my wife."
In 1984, Jay struck out on his own and in 1999 he formed Edelstein Law, with Maria as office manager. A few years ago, after hearing her husband complain one too many times about his defense clients, she offered to help him market the plaintiff side of his practice, which now eclipses the rest.
In his first sexual assault case, Jay not only secured a significant award for a 6-year-old boy raped in a New Jersey hospital but triggered hospital-wide policy changes to prevent the same thing from happening to other children. But the case that most resonates with Jay involved a homeless, mentally ill man who had been sexually assaulted at a private school as a teen. The statute of limitations had run out, but Jay and his team negotiated a $3 million resolution, and, working with the police department, found the assailant, who was arrested and is still serving time.
Settlement in hand, Jay walked to a nearby bank with his client who, for the first time in his life, opened a checking account so he could rent an apartment. "To see his face when that money was deposited," says Jay, "was lifechanging for all of us here."
Despite his intimidating reputation, Jay admits, "I'm really kind of insecure. [Being a lawyer] gives me an ability to put a mask on and be something that I don't perceive myself to actually be. It's almost like a Clark Kent-Superman kind of thing."
---
By age 6, Leah was already imitating her mom at the law office while toting a Toys R Us briefcase, fake cellphone and legal pad. But like her dad, she explored options beyond the law. At first, she studied marketing with the goal of working for an NHL team. (A hockey game on TV always quieted her as a baby, Jay adds.) After gaining experience with the Philadelphia Flyers and University of Delaware men's team during college, a business law course in her junior year helped change her mind.
Jay's shift to plaintiff work may have planted the seed for his daughter's decision to focus on personal injury, but it was the work she did during a clerkship that made it blossom. "It doesn't matter if we're resolving a case. It doesn't matter if a case comes in on the first day I talk to somebody," she says. "I feel like I'm helping somebody in some sort of way every single day."
In an early case, she helped represent the parents of a boy permanently injured at birth and requiring round-the-clock care. The outcome: a $6.6 million settlement. "Obviously, that is a big monetary figure," she says. "But I don't care about that. What I cared about was that the family was now able to get the proper equipment that they needed to care for him."
Leah's hardheadedness—"I get that from my dad," she quips when he brings it up—and persistent door-knocking helped her become the first associate to be hired straight out of law school at Wapner Newman. So why not just join her father's firm? "I decided I wanted to blaze my own trail, see what I could do for myself. … In law school, I started to learn that while the Edelsteins have a phenomenal story about practicing law in Philadelphia, each individual Edelstein brought their own unique story to the table."
Independence, however, hasn't always been easy. Leah turned down a full scholarship to Widener—Jay's alma mater—in favor of Villanova University Charles Widger School of Law. The decision forced her to rise above her shyness and tackle an elite trial advocacy concentration that scared her. "I'm a little different from my dad in that I don't think at this point that I'm wearing a mask as an attorney and throwing out this extroverted version of myself. I think I've actually grown into this version of myself."
Her father agrees: "She's just a shooting star."
Their shared profession has brought them closer, they say. They hold season tickets to see the Flyers, attending almost every home game. There, they talk about hockey—and law.
"Leah is so much smarter than I was at such an early age," Jay says. "Just in one year, the things that I've seen her do are just phenomenally amazing to me. I mean, I did better than my dad. My dad did better than his dad. Looking at her trajectory, I think she's on pace to do better than all of us."
Search attorney feature articles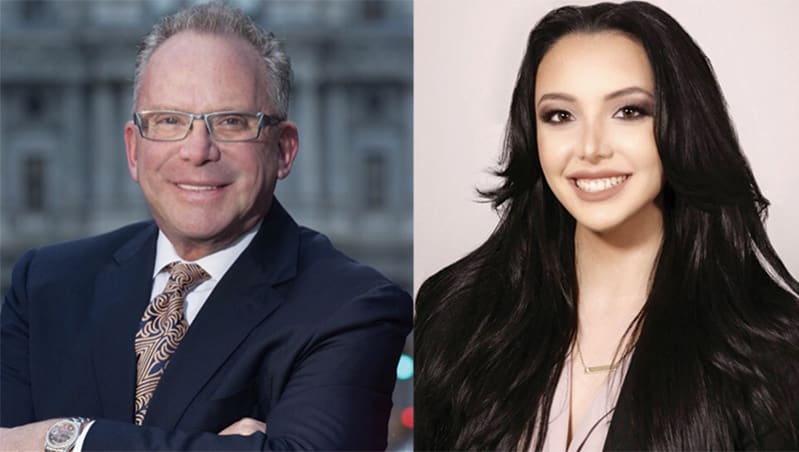 Featured lawyers
Helpful links
Other featured articles
Samuel Himmelstein's tenants rights practice includes the NYC landmark
"Lifetime Detroiter" Saul Green fights every day for his city and its people
Like his attorney dad, Paul C. Perkins Jr. always finds time for doing good
View more articles featuring lawyers
Find top lawyers with confidence
The Super Lawyers patented selection process is peer influenced and research driven, selecting the top 5% of attorneys to the Super Lawyers lists each year. We know lawyers and make it easy to connect with them.
Find a lawyer near you