Local Counsel with Diana M. Ducharme
Diana Ducharme tells us what's good in the neighborhood
Published in 2018 Rhode Island Super Lawyers magazine on October 18, 2018
Updated on October 3, 2019
Favorite watering hole  –  Circe Restaurant & Bar. You are bound to run into at least a few clients and friends on any given work night. The drink menu ranges from carefully curated wines to unique mixed drinks. 
Favorite historical fact about Providence  –  It was founded in 1636 by Roger Williams, a religious exile from the Massachusetts Bay Colony, who envisioned a haven for religious and political freedom. Providence is still a micro-melting pot, nationally ranked as one of the most racially and ethnically diverse communities in America. As a founding member of a Providence-based, 100 percent women-owned law firm, we feel fortunate to be part of such an inclusionary community.   
Best restaurant  –  Having been raised on authentic Italian cooking, my favorite is Al Forno Restaurant. Al Forno put grilled pizza on the map—my favorite is the summer grilled pizza topped with local sweet corn, tomato sauce, mozzarella and feathered scallions. I love eating dinner on the grapevine-covered patio, where on a warm summer evening you would swear you're at an Italian countryside bistro.
Weekend getaway  –  Block Island. In a little less than an hourlong ferry ride from Point Judith, you can be enjoying a cocktail at Ballard's Beach and touring the many attractions—such as the Southeast Lighthouse, walking the Mohegan Bluffs, biking through the island's beautiful countryside, and dining at one of the famous restaurant hot spots.
Best local beer or spirit  –  ​​​​​​​Pumpkin Spice Whiskey, distilled by Sons of Liberty Spirits Company. Perfect on a crisp autumn night shaken with fresh apple cider. 
Best place to reflect  –  ​​​​​​​Narragansett Town Beach—a walk along the water to Narrow River and back on a late summer afternoon is my favorite way to hit the reset button.
Best after-hours fast food  –  ​​​​​​​The best late-night eats can be found at the Olneyville N.Y. System restaurant on Plainfield Street. My go-to meal consists of two hot wieners served "all the way" (with meat sauce, spices, chopped onions, celery salt and mustard), accompanied by a side of fries and a large coffee milk. This is a culinary rite of passage.
Favorite thing about your office (besides the people)  –  ​​​​​​​My favorite thing is female, stylish, honest and ultra-sassy. No, it's not one of my fellow members or any of our employees. It is our box turtle, Betty, the beloved pet of our terrapin/turtle/tortoise-loving associate, Emily Migliaccio. Betty can sometimes be seen "free-ranging" around our office (when clients are not visiting, of course!).
Favorite RI executive order  –  ​​​​​​​The "tackling plastics" executive order that Gov. Gina Raimondo signed on July 16, 2018. The order creates a task force to recommend best approaches to avoiding unnecessary use of disposables, preventing waste and increasing recycling. This order is a great move for our Ocean State, and we are excited to see what comes of it!
Favorite building  –  ​​​​​​​​​​​​​​The Rhode Island State House. It was the building that first sparked my interest in law when, as a high school member of the RI Model Legislature, I participated in mock general assembly hearings there.
Other Featured Articles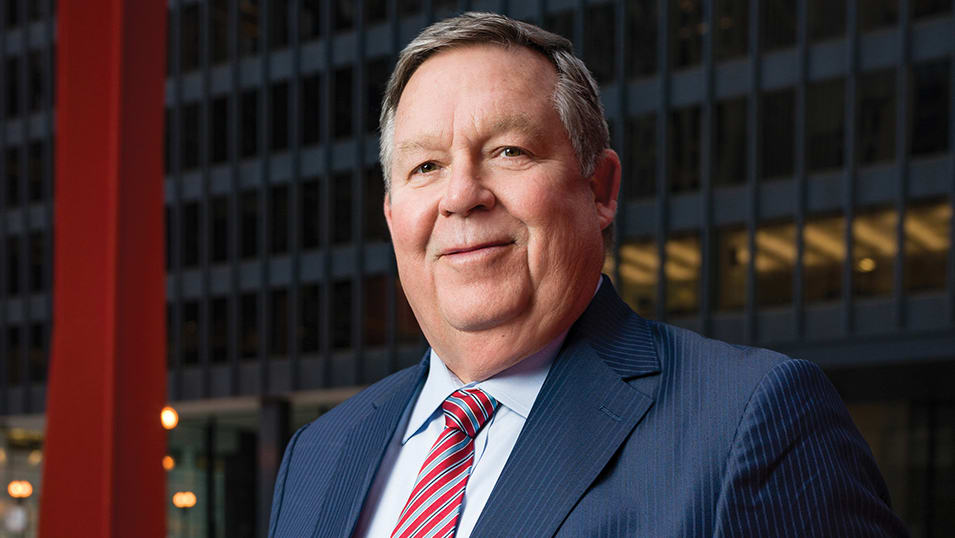 Protecting the Unprotected
Joe Monahan's ongoing campaign for mental health and people with disabilities Featuring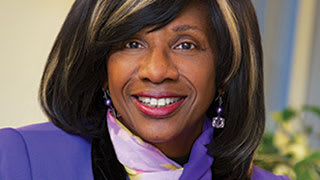 Q&A: Paulette Brown
We caught up with the American Bar Association president after her keynote speech at a recent Minnesota Black Women Legal Network event to talk about diversity and mentorship in the legal world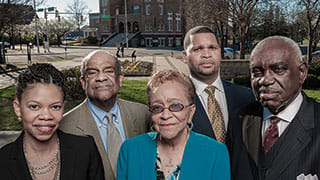 'We've Come a Rather Remarkable Way'
An oral history of civil rights and the African-American bar 60 years after Montgomery Featuring , , , , , , ,