Letting the Witness Have It
Sam Outten had a plan for cross-examination, then gave it away
Published in 2022 South Carolina Super Lawyers magazine

on April 29, 2022
No trial goes perfectly no matter how well one prepares. Sam Outten learned this the hard way, but takes it in stride, "Sometimes a light-hearted moment during trial is a good thing."
In 2015, Outten was defending a legal malpractice client with now Assistant U.S. Attorney Everett McMillan. The team was huddled with their expert during lunch break on the second day of trial to strategize the cross examination of the plaintiff's expert witness, University of South Carolina professor John Freeman. Outten was taking notes. 
When court resumed, Outten handed Freeman a copy of the statute and prepared to begin cross-examination. "But when I returned to the podium, I could not find the copy of the statute with my notes that we had been working on," he recalls. 
"That frustrated me because we worked hard and we were very happy with the cross-examination plan. I was in a little bit of a panic."
When Outten asked McMillan if he'd seen the notes, he replied, "Sam, I think you handed it to the witness."
"I laughed," Outten says. 
He asked to approach the witness, and while giving a clean copy to Freeman, Outten noticed the witness was grinning. "Because he was such a pro, it was a priceless moment," he says. "He knew exactly what had happened, smiled and handed it back to me. I think the whole courtroom knew."
Nevertheless, he completed the cross, and won the case. 
Freeman passed away on Oct. 21, 2021. "He was a great professor and very demanding of his students. He made a tremendous contribution to the profession," Outten says, adding that they worked together and against each other many times over the years. "When I look back at this trial, it's always been funny, but it's even more special to me because the witness was John Freeman."
Hanging in Outten's office is a gift from his team—a framed excerpt of the transcript along with a copy of the statute. "Things like this happen in just about every trial. Don't be surprised when they come up—and understand that the judge and jury will not hold these things against you."
Other Featured Articles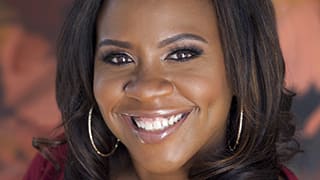 A 10-Year Overnight Success
Demetria Graves wrote the book; now she's recording the podcast Featuring Demetria Graves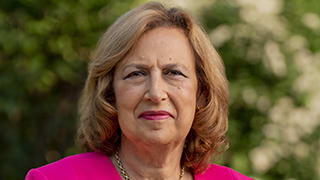 Reality? Check.
Alisse C. Camazine tells clients the truth—over and over again Featuring Alisse C. Camazine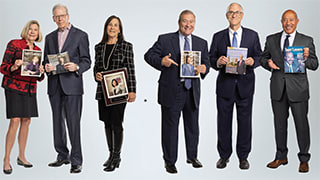 Front Runners
Six attorneys whose stories have graced our covers reflect on the last two decades