Master of Disaster
Thad Dameris' phone started to ring after the Costa Concordia ran aground in Italy
Published in 2013 Texas Super Lawyers magazine on September 9, 2013
Updated on October 2, 2019
When the cruise liner Costa Concordia hit a reef off the coast of Italy in January 2012, Thad Dameris' life got busy.
The partial sinking of the Italian vessel at Isola del Giglio, which claimed 32 lives, generated a barrage of lawsuits with "a million moving parts," says the business litigator. He represents Carnival Corp., which has a contractual relationship with U.K.-based Carnival PLC, owner of the Italian company that operated the Concordia.
"At the end of the day," says Dameris, "it's going to come down to the cause of the accident."
As co-chair of Hogan Lovells' global transportation section, Dameris is no stranger to disaster. He has a docket of mostly mass tort and disaster litigation defense cases.
"There's a certain skill set that goes along with handling those types of cases where there are multiple deaths and the cases are filed in multiple jurisdictions," notes Dameris, managing partner of the firm's Houston office. "My job, when these disasters happen, is to coordinate the cases in the overall legal arena. … You have to coordinate representation of individual witnesses in a criminal proceeding, present facts and engineering data to the regulatory agencies, sometimes even give testimony on the Hill; and then you also have to defend the lawsuit."
Dameris began his career with energy-related disaster work involving multiple fatalities at refineries, gas-storage facilities and drilling rigs. As his practice grew, it expanded into transportation-related disaster. He serves as national counsel for Airbus, one of the world's leading aircraft manufacturers.
As for Concordia, public reports have focused on Captain Francesco Schettino's action in taking the vessel off course and passing so close to the island.
Dameris' strategy: try to get the cases rounded up and into a single court in Italy if possible. Cases have been filed in New York, Florida, Texas, Chicago and California. "We've got all but two of them [moved] into federal court," he says. "All of the cases that were filed in South Florida have now been dismissed under the forum non conveniens doctrine. So every court that's considered the motion has granted it." If Dameris' team succeeds with all of these motions—seeking dismissal in federal court based on suitability of the location for litigation—the cases will have to be moved to Italy.
As lead counsel, Dameris also handled litigation relating to the crash of American Airlines Flight 587, a passenger flight out of JFK Airport en route to Santo Domingo that crashed in Queens in November 2001. All 260 passengers and crew members died. "Since then, I've handled many other cases [for Airbus]; most have been foreign cases because, thankfully, there haven't been many domestic accidents," he says. Before the Asiana Airlines crash in San Francisco in July, in a Boeing 777, the Queens crash was the last large domestic aviation accident.
The foreign cases bring up interesting issues of jurisdiction. "If it's a foreign-built aircraft or vessel involved in a foreign accident, you've got serious choice of law questions," he says. "Questions like, 'Which parties can actually be sued in the U.S. for an accident that happened in Italy or Brazil?' And then you have questions that fall under the rubric of forum non conveniens."
Dameris enjoys the intellectual challenge. "My practice has a very steep learning curve," he says. "I like the tech side of it. Whether you're talking about a huge, brand-new A380 aircraft, or the Costa Concordia cruise vessel, there is some really interesting technology behind that, and today there is a lot of forensic science to help you determine exactly what happened.
"When I first started practicing, it was a guess. The plaintiffs would put up their theory and an expert to say, 'This is what happened,' and the defense would put up their theory and an expert to say, 'No, this is what happened.' Now we have digital flight-data recorders, and so you know exactly what's going on in the cockpit. You know what speed the engines were set to, you know the altitude of the aircraft, you know whether the gear was extended or retracted, you have over 200 different parameters that are constantly recorded. You also have a cockpit voice recorder so you know exactly what was being spoken in the cockpit. Same is true for a cruise vessel like the Concordia."
Dameris has gotten used to being around disaster. "But one thing you have to be careful about," he says, "is that when you're flying to go to a business meeting or something and you pull out your binder you're working on and it says, 'In Re: American Airlines 587 Crash' … people look at you and get a little worried. I try to be considerate about that."
Other Featured Articles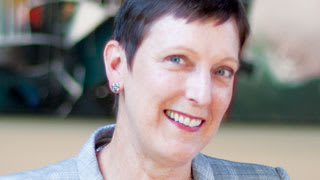 A Civil Defense
Don't underestimate the cordial Nancy Sheehan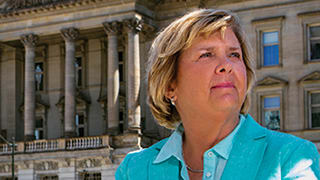 From the Ground Up
Kathleen Bogas has been part of employment discrimination cases since the foundation of the law Featuring Kathleen L. Bogas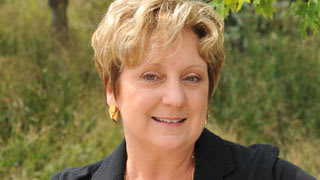 The Lawyer Who Levels the Playing Field
Teresa Woody advocates for small towns against corporations in toxic disasters Featuring Teresa A. Woody