About Amy White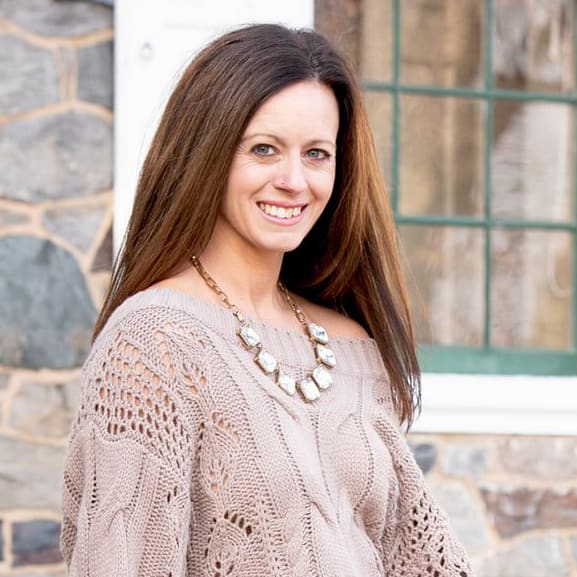 Amy White
Articles written
211
Amy White is a former senior editor at Super Lawyers having been with the magazine for 17 years. Prior to that, she was a sports columnist and feature writer for a daily newspaper in Pennsylvania. Her freelance work can be found in Delaware Today Magazine, Mainline Today, Brandywine Hunt, Philadelphia Style and Delaware Beach Life. She is an adjunct professor of writing at the University of Delaware, where she graduated with a journalism degree. She also holds an MFA in publishing and creative writing from Rosemont College and has served as line editor on poetry anthologies and works of contemporary fiction. She loves baseball, bikes, books and coffee.
Articles written by Amy White
Pennsylvania attorneys reflect on two decades of life and law
Twenty years ago, the first edition of Pennsylvania Super Lawyers magazine was published, which included our first list of the state's top lawyers. To celebrate, we sat down with Bernie Smalley, Bob Mongeluzzi and our first-ever cover subject, Tom Kline, all three of whom have been on the list since its inception. Anna Durbin and NiaLena Caravasos joined the list the following year, in 2005. Below, the lawyers recall 20 years of cases, changes, lessons and growth—and consider the next 20 …
John Zydron went from being a rural kid with big dreams to having a star pinned on his shoulder 
When he considers what it was like to wear the U.S. Army uniform for so many years, retired Brigadier Gen. John E. Zydron doesn't immediately go to doing tours of Germany and Egypt. Nor to dodging air-defense systems over the Middle East in a Black Hawk helicopter, nor even the years spent overseeing civil military affairs across Eastern Europe. It's a much quieter moment that comes to mind. In fact, it's a moment that occurred after he took the uniform off. Not long after Zydron's …
The pro bono SCOTUS work driving Seepan Parseghian
In 1938, as Nazi power advanced ever closer to the door of Jewish German industrialist Paul Leffmann and his wife, Alice Leffmann, the couple, desperate for safety, paid $12,000 to escape to Switzerland. They funded the effort by selling a prized possession: Pablo Picasso's 1904 oil panting The Actor. Today, the painting is valued at $100 million, and, after decades of exchanging hands, it hangs in New York's Metropolitan Museum of Art. When Leffmann's great-grandniece Laurel Zuckerman …
Hee Jin Chang is South Korea's youngest-ever Olympic swimmer
At 7, there's not much hot cocoa can't incentivize—even heading out into a dark, brutal winter for swim practice. When Hee Jin Chang—the Gordon Rees attorney who holds the distinction of being South Korea's youngest Olympic swimmer—thinks about her early days in the water, it's the hot chocolate she remembers. "Isn't that strange?" she asks. "Being cold, coming out of the pool and having a cup … I still remember how it made me feel." She wasn't world-class from the …
Buddy Yosha passes along six decades of legal experience to son Brandon
The father-and-son duo of Louis "Buddy" Yosha and Brandon Yosha could make for a heck of a half-hour sitcom. As Buddy sits down for an interview at Brandon's home, he grumbles, with a hint of smile, "Now I'm going to have to drive home in the cold after this because we couldn't do this at my house." When Brandon rolls his eyes as if to say "This guy, am I right?" you can almost hear the laugh track. The dexterity with which these two trade stories and histories is a hallmark …
Danya Shakfeh helps elevate the spiritual abuse conversation with In Shaykh's Clothing
Danya Shakfeh doesn't like the idea of being a bystander. "If I see injustice, I do something about it," she says. "And if I can't do something about it, I'll at least speak out against it." This particular injustice, however, has nothing to do with Shakfeh's law practice at Motiva Business Law in Oak Brook. Shakfeh, who for years had volunteered for various Islamic groups and organizations, began to notice a particular pattern of abuse and corruption within her community. …
Getting into the class-action weeds with 20-for-20 lawyer Graham LippSmith
Becoming a member of the 20-for-20 club—lawyers who've been named to a Rising Stars or Super Lawyers list for 20 consecutive years—well, that's hard enough. But Graham LippSmith took it a step further: He went 20 for 20 in 20. He's been named to a list every year he's been practicing. "What's odd is the more I'm in the profession, the less I feel like I know," he says, laughing. "I suppose you'd hope for the opposite. When you're a new, young lawyer, you assume you …
Three Maryland family law attorneys reflect on 112 combined years of practice
When Linda Ravdin thinks about her family law work—particularly in pre- and post-marital agreements—it's not lost on her that, a few decades ago, she'd have to find a different job. "Courts wouldn't approve such agreements unless you died," the Pasternak & Fidis lawyer says. "People just didn't get divorced. Our model of the prenuptial agreement comes from England's common law. The idea was, 'If you're going to marry into the Downton Abbey family, we're going to …
Alisse C. Camazine tells clients the truth—over and over again
Alisse C. Camazine has had a front-row seat to family law for four decades. And amidst all the evolving laws and changing parts of the practice area through the years, the St. Louis attorney says there remains one prevailing disruption: lawyers who refuse to be "agents of reality." The line that eats at her the most? "Well, you know our job is to do what our client wants to do." "No," Camazine says. "Our job is to do what clients want, but we can only do what clients want after …
Oleg Roytman on democracy, civil rights, and Ukraine
"To understand what drew me to the law, you have to understand where I came from," says Oleg Roytman. Roytman and his parents fled their hometown of Donetsk, Ukraine, in 1980 when opportunities seemed to dry up and after increased acts of antisemitism began to terrify his parents. "Jewish people were being discriminated against severely, and the U.S. put pressure on the Russian government to help with the evacuation," he says. "Thank God we were one of the families." Roytman's …
Find top lawyers with confidence
The Super Lawyers patented selection process is peer influenced and research driven, selecting the top 5% of attorneys to the Super Lawyers lists each year. We know lawyers and make it easy to connect with them.
Find a lawyer near you