About Amy White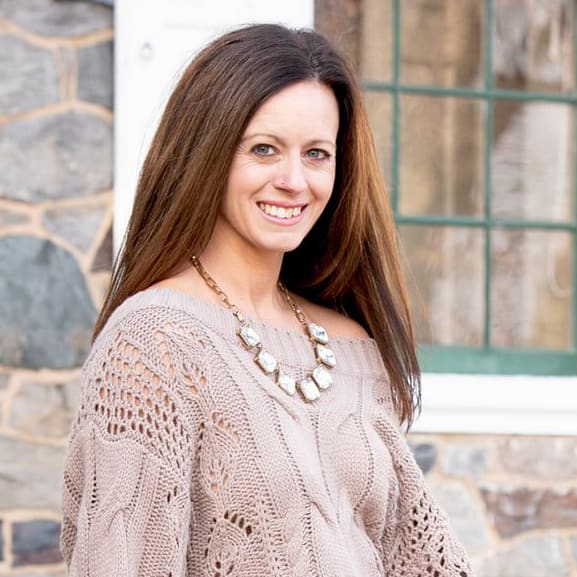 Amy White
Articles written
211
Amy White is a former senior editor at Super Lawyers having been with the magazine for 17 years. Prior to that, she was a sports columnist and feature writer for a daily newspaper in Pennsylvania. Her freelance work can be found in Delaware Today Magazine, Mainline Today, Brandywine Hunt, Philadelphia Style and Delaware Beach Life. She is an adjunct professor of writing at the University of Delaware, where she graduated with a journalism degree. She also holds an MFA in publishing and creative writing from Rosemont College and has served as line editor on poetry anthologies and works of contemporary fiction. She loves baseball, bikes, books and coffee.
Articles written by Amy White
Felice Duffy's Title IX work started with fighting for the right to play
As a teenager in the early 1970s, Felice Duffy was fine with working on a farm, showing her award-winning sheep and operating within the "we're all equal" worldview she acquired growing up as one of 10 children in Storrs. Even as the town was becoming a hotbed of men's soccer, Duffy wasn't interested. "My siblings played," she says. "I was happy working with my sheep." Until she got to UConn in 1977. "I was coming over McMahon Hill and looked down and saw the men's soccer …
Adma Moura's path from au pair to PI attorney
In 2003, an au pair from Itaúna, Brazil, mentioned to her Connecticut host family that she wanted to intern for a law firm. The request was less unusual than the fact that the au pair, Adma Moura, already had a law degree. In Brazil, the law program is a five-year journey that begins immediately after high school. "In America, you can spend undergrad considering law," Moura says. "In Brazil, you need to know fast." Moura knew. The daughter of farmers, Moura saw how they, and others, …
James Diamond explores options for restorative justice after mass shootings
After 25 years, James Diamond felt burnt out. A prosecutor turned criminal defense attorney, he says he was "frustrated at the lack of progress to get anything done or reformed in an adversarial system that has only winners and losers—with punishment the ultimate goal." So in 2012, he shut down his office in Norwalk, moved to Arizona and enrolled in the James E. Rogers College of Law's Indigenous Peoples Law and Policy doctoral program. "Tribal law and philosophy always fascinated …
… and the rest is "weird history"
The whole thing started off simple enough. In 2008, a trio of Buffalo lawyers—V. Christopher Potenza of Hurwitz Fine; Jessica Burgasser of Wilbraham, Lawler & Buba; and Scott Bizub of Law Office of Epstein & Hartford—all found themselves in Golden, Colorado, taking depositions in a case they were working on. "We each represented different defendants in a claim that a plaintiff developed cancer as a result of asbestos exposure," Potenza says. "We all knew of each other, but at …
Doreen Hartwell has a penchant for pro bono
After an in-home meth lab blew up in Clark County, Nevada, in 1999, a 7-day-old baby was found in the wreckage. The newborn's mother fled and was never found; the father, who was in the country illegally, was detained by DHS for deportation to Thailand. Eighteen months later, Amy—the name the infant's foster parents chose—became Doreen Hartwell's first pro bono client.  "This being one of my first-ever arguments as a lawyer, it was just the greatest feeling to represent that little …
Jim McManis' 23,000-title collection
About a block north of McManis Faulkner's digs in downtown San Jose sits a stucco building with an unassuming black-and-white sign that reads "Democracy Resources." Curious passersby who peer through the windows might spot a woman typing away on a computer or unboxing and carefully shelving the day's arrivals. The woman is librarian Barbara Reedy, and she's hard at work managing business litigator Jim McManis' personal library.  How many books are in it? "Oh, you'd have to ask …
He founded Mercury Sky Records for local singer-songwriters
It only took one performance for personal injury lawyer Zach Zwerdling of Eureka's Zwerdling Law to be sold on music, and it was a doozy: The Beatles. The Ed Sullivan Show. 1964. "I fell in love," says Zwerdling, in eighth grade at the time. Shortly after, he bought his first electric guitar and has been playing ever since.  Eventually, just playing wasn't enough. "I practice in Humboldt County, and have lived here most of my life," Zwerdling says. "We have a thriving arts scene …
Adam Hiller learned the art of performance at Six Flags
Bankruptcy lawyer Adam Hiller can thank the Viper roller coaster at Six Flags Magic Mountain in Valencia, California, for his well-tuned improvisation skills. That roller coaster had its own character, a hand puppet named Vinnie the Viper. After Six Flags puppet master John Hardman got to know the teenaged Hiller—who was a new park hire slinging nachos in the employee cafeteria—he thought the kid had something, so he removed him from food services to mentor him in the art of "line-relief …
How Cornelia Brandfield-Harvey became a champion for survivors
The sisters of the Brandfield-Harvey family might have appeared as a 10-legged blonde blur if they crossed your path between the late '90s and the early 2010s in the Houston suburbs where they lived and played, or on campus at the Awty International School, where each sister attended. All wild hair, laughter and adventure—and with more than a few elbows to the ribs—the members of the Fab Five, as they called themselves, are: Cornelia, Camilla, Agatha, and twins Winifred and Beatrix. …
How cannabis lawyer Paul Josephson scored a front-row seat to a $13B piece of infrastructure
If you're looking for Paul Josephson, check the least likely place for legal precedent—like the ever-evolving world of cannabis law. "In that space, every legal principle needs to be reexamined, thanks to the federal illegality," Josephson says. "Take bankruptcy. Because of the illegality, cannabis companies can't go into bankruptcy court. When you're striking deals, you've got to reconsider, from every angle, how you structure it when those courtroom doors are not even open to …
Find top lawyers with confidence
The Super Lawyers patented selection process is peer influenced and research driven, selecting the top 5% of attorneys to the Super Lawyers lists each year. We know lawyers and make it easy to connect with them.
Find a lawyer near you