About Amy White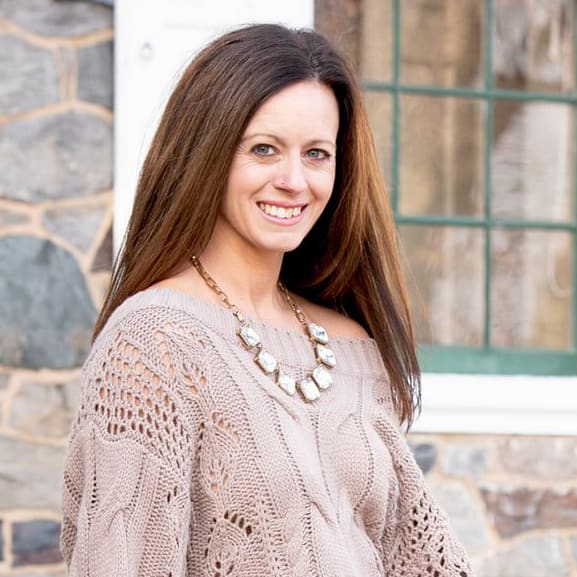 Amy White
Articles written
215
Amy White is a former senior editor at Super Lawyers having been with the magazine for 17 years. Prior to that, she was a sports columnist and feature writer for a daily newspaper in Pennsylvania. Her freelance work can be found in Delaware Today Magazine, Mainline Today, Brandywine Hunt, Philadelphia Style and Delaware Beach Life. She is an adjunct professor of writing at the University of Delaware, where she graduated with a journalism degree. She also holds an MFA in publishing and creative writing from Rosemont College and has served as line editor on poetry anthologies and works of contemporary fiction. She loves baseball, bikes, books and coffee.
Articles written by Amy White
Adam Hiller learned the art of performance at Six Flags
Bankruptcy lawyer Adam Hiller can thank the Viper roller coaster at Six Flags Magic Mountain in Valencia, California, for his well-tuned improvisation skills. That roller coaster had its own character, a hand puppet named Vinnie the Viper. After Six Flags puppet master John Hardman got to know the teenaged Hiller—who was a new park hire slinging nachos in the employee cafeteria—he thought the kid had something, so he removed him from food services to mentor him in the art of "line-relief …
How Cornelia Brandfield-Harvey became a champion for survivors
The sisters of the Brandfield-Harvey family might have appeared as a 10-legged blonde blur if they crossed your path between the late '90s and the early 2010s in the Houston suburbs where they lived and played, or on campus at the Awty International School, where each sister attended. All wild hair, laughter and adventure—and with more than a few elbows to the ribs—the members of the Fab Five, as they called themselves, are: Cornelia, Camilla, Agatha, and twins Winifred and Beatrix. …
How cannabis lawyer Paul Josephson scored a front-row seat to a $13B piece of infrastructure
If you're looking for Paul Josephson, check the least likely place for legal precedent—like the ever-evolving world of cannabis law. "In that space, every legal principle needs to be reexamined, thanks to the federal illegality," Josephson says. "Take bankruptcy. Because of the illegality, cannabis companies can't go into bankruptcy court. When you're striking deals, you've got to reconsider, from every angle, how you structure it when those courtroom doors are not even open to …
Here's how it all works in Texas
If you've been seriously injured, your No. 1 job is to heal. But if those injuries are someone else's fault, navigating the legal side of your injury can be painful, too. The right personal injury lawyer can shepherd you through the process. Every case is different, says Rajesh 'Raj' Mahadass with Paranjpe Mahadass Ruemke law firm in Houston, but they all start with the same priority: your well-being. "People on our team guide our clients to the appropriate doctors, and while that's …
Preetha Suresh Rini lives her Twitter bio out loud
If you were to ask Preetha Suresh Rini's mother, she'd tell you her daughter ought to be sending her artwork to Michelle Obama. "She really wants me to do that," says Rini, laughing. "But I have never sent my work to anyone who inspired it."  The Robinson Bradshaw business litigator-slash-artist has cultivated quite the mailing list over the years, selling prints of iconic figures like Barack Obama, Martin Luther King Jr., Jesus and Ruth Bader Ginsburg. "The RBG I made after …
Are work-from-home employees entitled to the same benefits that on-site workers are?
There's not much the pandemic hasn't disrupted over the past two years, but when it comes to U.S. workers, how and where they do their job is likely their biggest daily reminder of a world turned upside down. According to a Pew Research Survey from December 2020, surveyed workers answered that pre-pandemic, they never or rarely worked from home. However, due the pandemic, 71 percent of those same workers were sent home to work as their offices shuttered.  With such a large contingent of …
As a journalist, Chelsea Crawford saw the story no one else did
Chelsea Crawford had just landed her dream job as a weekend editor for Philadelphia CBS affiliate network KYW-TV when the city was gripped by the 2007 murder of police officer Charles Cassidy. "It was really a crazy, heartbreaking story," says Crawford, now with Baltimore's Brown Goldstein & Levy. "Officer Cassidy unknowingly walked into an armed robbery at a Dunkin Donuts, was shot in the head and later died. Part of the shooting was caught on the store's video camera, which …
Ashley Ward says it's her turn to pull up the next gen of Black women lawyers
When Maryland Circuit Court Judge Angela Eaves told her clerk Ashley Ward about a networking group she should join, Ward was wary. "Let's just say I'd done the networking thing before," she says. Ward had recently arrived back in Maryland after attending law school out of state and was feeling "out of sorts" on how to connect with other young lawyers after her clerkship. "Judge Eaves said, 'Oh, they will just envelop you in this supportive cocoon,' and I was just like, …
What is it and do you need it?
Say you're a married same-sex couple or a hetero couple having reproductive challenges and therefore must rely on either a donated egg or sperm. Naturally, the baby that's eventually born to you and your partner is, without question, your baby. Unfortunately, in the eyes of the Pennsylvania law, it's not so clear when a non-biological partner is involved. Traditionally, second-parent adoptions were mostly associated with unmarried, LGBT couples, thanks to a 2003 …
Andre' B. Caldwell has a propensity to say 'yes'
In 1995, when he was in middle school in Rock Hill, South Carolina, Andre' B. Caldwell was a member of the mayor's team volunteers program, in which students were paired with various professionals to explore jobs over the summer. He rolled with the city's water and electrical meter reading crew. "I got to go out in the vans with the workers and learn how to read the water and electrical meters," he says.  "And the best part: I carried a walkie-talkie. All summer. … I was so cool …
Find top lawyers with confidence
The Super Lawyers patented selection process is peer influenced and research driven, selecting the top 5% of attorneys to the Super Lawyers lists each year. We know lawyers and make it easy to connect with them.
Find a lawyer near you