About Amy White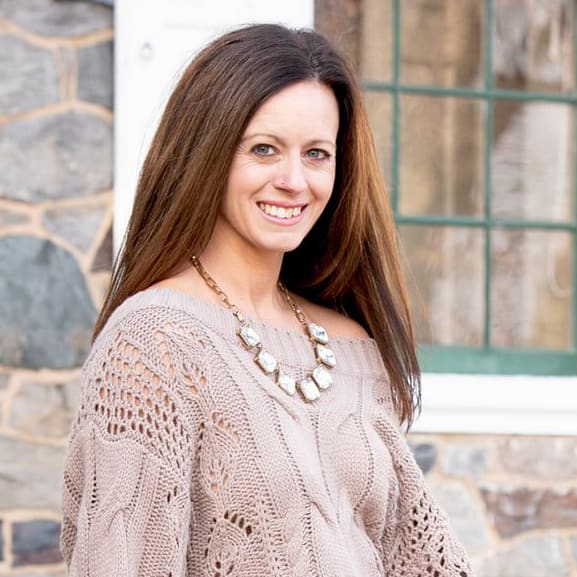 Amy White
Articles written
215
Amy White is a former senior editor at Super Lawyers having been with the magazine for 17 years. Prior to that, she was a sports columnist and feature writer for a daily newspaper in Pennsylvania. Her freelance work can be found in Delaware Today Magazine, Mainline Today, Brandywine Hunt, Philadelphia Style and Delaware Beach Life. She is an adjunct professor of writing at the University of Delaware, where she graduated with a journalism degree. She also holds an MFA in publishing and creative writing from Rosemont College and has served as line editor on poetry anthologies and works of contemporary fiction. She loves baseball, bikes, books and coffee.
Articles written by Amy White
How can Illinois employers be more inclusive?
While the Human Rights Campaign's 2021 Corporate Equality Index report found that 71 percent of Fortune 500 companies offer transgender-inclusive healthcare—up from zero percent in 2002—there is still work to be done when it comes to transgender employees and the workplace. Employment and labor attorney Lori Ecker of Chicago says while the conversation goes well beyond bathrooms, that topic was recently critical to the tune of more than $200,000 in August 2021.  "The Illinois …
What transgender students and their caregivers should know
In 2019, a Centers for Disease Control study found that nearly 2% of high school students in America identify as transgender, which means many high schools and school districts throughout the nation have some work to do. Schools and education lawyer Jennifer Smith of Franczek in Chicago says every transgender student has the basic right to feel safe and accepted at school. "That starts with conversations among school staff and educators about how you identify the student, in terms of student …
Tips to protect your personal data as a remote or hybrid employee
When it comes to a certain subset of cyber bad actors, the Covid-19 pandemic and subsequent rise of remote work was the perfect storm for them to better their craft. Not only has new technology made a hacker's job easier and phishing scams and cyberattacks appear more legit, but the nation's collective exodus from the office to remote work had IT professionals focused more on the transition and less on cyber security. An Increase in Phishing Attacks Targeting Employees "We've seen …
Nisha Mungroo isn't here for the paycheck
Nisha Mungroo thought she had it all figured out—she was going to be a corporate lawyer, make six figures and wield real power.  As a first-generation West Indian American with Trinidadian roots on her mother's side and Guyanese roots on her father's side, and as the granddaughter of rural farmers, Mungroo felt she owed it to her family to dazzle. "My father was one of 15, I was the first of my nuclear family to go to college," she says. "To my parents, having educated children …
NYC lawyers speak out on speaking out
You're an employee who happens to live in America, with its First Amendment rights to free speech. So if you want to flip the bird to the presidential motorcade—even if the image is captured and dominates national headlines—it's all good when it comes to your employer, right? Not exactly.  "What is and isn't protected speech is one of the most misunderstood areas of employment law and employee rights," says Dove Burns, of Obermayer Rebmann Maxwell & Hippel. "And it's …
Before she was a tech lawyer, Jennifer Beckage was in on the internet's ground floor
In the late '90s, Jennifer Beckage was a 20-something Southerner with big hair and a Texas twang who saw the future. She would sit down in boardrooms across the Northeast making a simple ask of Fortune 500 presidents: "Just throw away your entire marketing plan," she says. "The whole world is changing. You should listen to me, a 20-year-old, and move your 100-year-old business online." She laughs at the memory. "I believed in the product, I was passionate about technology and about …
How an encounter with a stingray led Cheryl Meyers Buth to the NBA
If you see Cheryl Meyers Buth tooling around Orchard Park in her Jeep, please stop asking her if she knows LeBron James. She doesn't. "If I had a nickel for every time someone asked me that," she says, laughing. (She does, however, have his agent's number.) Why does Buth, one of Buffalo's most renowned criminal lawyers, find herself questioned about one of basketball's greats?  You'd have to go back to an unfortunate run-in with a stingray. Buth and husband Neil ("The best life …
Can Maryland employers mandate the COVID-19 vaccine?
As the nation's workers begin to return to pandemic-shuttered office buildings, many concerns about personal safety may linger about coronavirus exposure; namely, who is vaccinated, who isn't, and, chiefly, can my employer make me submit a proof of vaccination? In June, one class of 117 health care workers in Texas took just this question to federal court when they sued Houston Methodist Hospital over its COVID-19 vaccine requirement. A U.S. district judge dismissed the lawsuit, upholding …
Estate planning options for your furry, feathered, or scaly friends
When it comes to famous cat ladies, Taylor Swift might take the cake with her trio of fur babies: Meredith Grey, Benjamin Button, and Olivia Benson. Of course, these aren't typical kitties—Benson alone comes in with a net worth of $97 million, thanks to her appearances with her superstar mom in Keds and Diet Coke spots. But what happens if you and your beloved pet are never, ever, ever getting back together? You don't need Swift's (or her cats') money to successfully plan for your …
Juan Chavez on the tear gas-filled summer of 2020
One moment Juan Chavez was decompressing with a beer with his fellow Oregon Justice Resource Center colleagues over Zoom; a few hours later, Portland's Justice Center was on fire. It was May 29, 2020. The beer was an antidote to a tough day in court, in which Chavez and his team argued for increased health protections for prisoners in Oregon jails on the heels of the state's first COVID-19 inmate death. The fire was a protest response to George Floyd's killing four days earlier. "That …
Find top lawyers with confidence
The Super Lawyers patented selection process is peer influenced and research driven, selecting the top 5% of attorneys to the Super Lawyers lists each year. We know lawyers and make it easy to connect with them.
Find a lawyer near you