Restless Woman Searching
Family attorney and novelist Christine Whitehead sees herself in her characters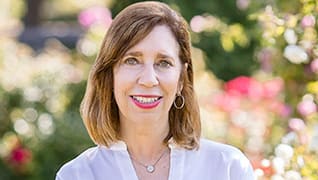 Published in 2023 Connecticut Super Lawyers magazine
By Amy White on October 2, 2023
Have you read Ernest Hemingway's beloved work A Single Drop of Red Wine? And did you know the novel was largely inspired by a muse in the shape of his daughter, Finley, who was one of America's groundbreaking women lawyers in the 1950s?
Of course not, because neither the book nor Finley exists. But Hartford family lawyer and novelist Christine Whitehead so deftly entranced readers with her novel Hemingway's Daughter that a few confused fans reached out.
"'I'm having trouble finding A Single Drop of Red Wine' and 'I'm trying to do further research on Finley, but I can't find anything. Can you help?'" recalls Whitehead with a laugh. "I mean, talk about a compliment."
Yes, let's talk about a compliment—Oscar-nominated actress Mariel Hemingway, Ernest's nonfictional granddaughter, was so taken with Whitehead's story of her fictional aunt that she endorsed the book and included it as the first official selection of Mariel Hemingway's Book Club, which launched January 2023.
The paperback, published in 2021, is widely available; Tantor Audio bought the rights, so the work will soon be heard in audiobook format, too. "In my wildest dreams, it becomes a miniseries," says Whitehead, who's fan-casted another famous granddaughter—Riley Keough, grandchild of Elvis Presley—to play Finley. "If we set aside the Hemingway of it all, there's a lot going on in this book in terms of how hard it was for women to smash their way through the law in the '50s."
Ironically, Whitehead doesn't care much for the backdrops of Ernest's books—bullfights, war, hunting, etc. For her, the fascination lies with the man. "His work and life was not about bullfighting or war or fishing," she says. "It's about persevering when everything is against you; it's about acknowledging lost love but that you have to keep going; it's about tragic strife."
She became intrigued with the Nobel Prize winner about 20 years ago, after reading Papa Hemingway, A.E. Hotchner's 1966 biography. Then she read all the archived Hemingway letters she could find. "His letters are hilarious and brilliant," she says. Then came The Blog Also Rises, Whitehead's online space for an "obsession bordering on madness for all things Hemingway-related."
Thus Finley Hemingway was born, along with her story of navigating the "cursed" Hemingway tradition of love lost, a law profession that didn't want her, and a burning desire to impact her father's writing.
Whitehead had already published two other books: 2016's Tell Me When It Hurts, about female assassin Archer Loh; and 2017's The Rage of Plum Blossoms, about attorney Quinn Jones and her maybe-murdered husband.
All of her books have a nod to the law. "I didn't start seriously writing until 20 years ago," says Whitehead, who found herself with time on her hands at an airport and faced with limited genres: "A Da Vinci Code-esque 'run run run' or a Bridget Jones's Diary-esque 20-something looking for Mr. Right. All I wanted was two middle-aged people who help each other, so I thought, 'OK. I'll write that.'"
Whitehead remembers being at a library for a conversation about Hurts when someone asked, "Are you an assassin? You know so much about what to do with bodies …"
"I said, 'No, I make shit up,'" she says with a laugh. It's a sharp departure from her day job, in which she relies on nothing but the facts. "The law and writing are similar in that I'm shaping a narrative, but the way I go about shaping each narrative is directly at odds with each other."
She sees carryover in other ways, though.
"To make someone truly believe what's on the page, you have to intimately know your character. Law helps me do that," Whitehead says. "The looks I get from some of my clients, like, 'How the heck did you remember that's the Tuesday I bought my house, my realtor's name, and that it was raining?' That deep knowing is the only way to guide my clients through such a turbulent time."
Speaking of time, Whitehead is careful with hers. "The law will always be my first love," she says. "But there are lawyers who can live, eat, and sleep the law—that's not me. I'd burn out. Law is Monday until noon Saturday; weekends are writing."
Whitehead sums up her characters as "restless women searching."
"I'd put myself in that category and be proud," she says. "I am always searching: What more can I learn? How can I even better prepare? How can I continue to best serve?' The day I feel content, the day I'm not searching, is the day I'll be concerned."
Search attorney feature articles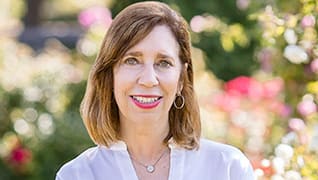 Featured lawyers
Helpful links
Other featured articles
The lessons Matthew Draper learned in Japan influence his arbitration practice
St. Louis attorneys tell their stories of immigrating to the U.S.
View more articles featuring lawyers
Find top lawyers with confidence
The Super Lawyers patented selection process is peer influenced and research driven, selecting the top 5% of attorneys to the Super Lawyers lists each year. We know lawyers and make it easy to connect with them.
Find a lawyer near you