"On the Right Path"
The pro bono SCOTUS work driving Seepan Parseghian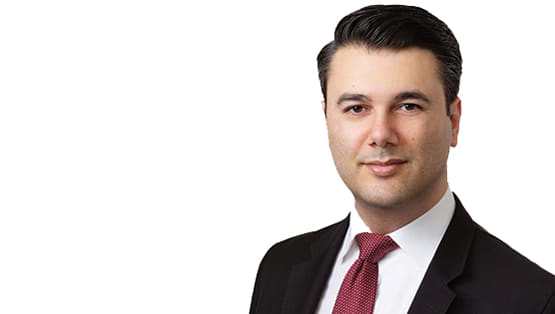 Published in 2023 Texas Rising Stars magazine
By Amy White on March 17, 2023
In 1938, as Nazi power advanced ever closer to the door of Jewish German industrialist Paul Leffmann and his wife, Alice Leffmann, the couple, desperate for safety, paid $12,000 to escape to Switzerland. They funded the effort by selling a prized possession: Pablo Picasso's 1904 oil panting The Actor. Today, the painting is valued at $100 million, and, after decades of exchanging hands, it hangs in New York's Metropolitan Museum of Art.
When Leffmann's great-grandniece Laurel Zuckerman sued The Met to recover the treasure for the Leffmann estate in 2016, Seepan Parseghian thought she stood a fighting chance.
"She sued under the federal Holocaust Expropriated Art Recovery Act of 2016, which Congress enacted specifically for Holocaust-era art recovery," the Beck Redden commercial litigator says. "Unfortunately, the Leffmanns are not unique. The Nazis forced a lot of wealthy Jewish families to sell artwork for pennies on the dollar as the price for their lives. The problem that these families had, over time, was that the statute of limitations had run out to bring claims to recover these artworks."
I want to do work that would have made my grandparents proud.
So when Zuckerman v. The Metropolitan Museum of Art was dismissed on the grounds that Zuckerman failed to prove duress under New York law, Parseghian was shocked. He was even more shocked when the U.S. Court of Appeals for the 2nd Circuit affirmed decision, but under an entirely different doctrine: the laches defense.
"The Met had raised the laches doctrine, which is to say that the Leffmanns did not bring their claim in a reasonable amount of time," Parseghian says, "which blindsided many, because the entire point of the HEAR Act was to extend that window. It then went up to the Supreme Court."
That's where Parseghian—in pro bono collaboration with the Armenian Bar Association and the Armenian Legal Center for Justice & Human Rights—stepped in in 2020. He and a former colleague, M.C. Sungaila, had been following the case out of personal and professional interest.
Parseghian, an Armenian American, didn't have to look further than his own desk to know taking on Zuckerman's cause was the right battle. It's there that he keeps a framed photo of his grandmother, Dirouhi Ohannesian, a survivor of the 1915 Armenian genocide.
"Part of my draw to becoming a lawyer in the first place was knowing and appreciating what a human atrocity is from a very young age, because my grandparents were orphans of the genocide," he says. "Our angle was that Zuckerman had far greater implications than Holocaust-era art. Many Armenian families experienced the same loss. And yet it felt bigger still; it could impact many human rights abuses as a product of war and crimes against humanity. We hoped to put the building blocks in place to establish a foundation."
SCOTUS, however, denied cert. "It was very disappointing," Parseghian says. "What The Met is trying to do—and all museums—is shut down these arguments, because it's going to open a whole lot of issues they're not to blame for. Obviously, no one is blaming The Met for the Holocaust. But our opinion is that the laches defense was on very shaky footing. … I think this topic will only get hotter."
Zuckerman isn't Parseghian's only pro bono SCOTUS work. The other case—2012's Arzoumanian v. Munchener Ruckversicherungs-Gesellschaft Aktiengesellschaft AG—hit even closer to home: At issue were insurance policies taken out by Armenian people from the German insurer now called Munich Re Group. The policies, sold to people between 1875 and 1923 who died in the genocide, were never paid out to the policyholders' American survivors.
"If you're taking an insurance policy out more than 100 years ago, that's rare. So you were pretty wealthy," Parseghian says. "And for those policies to be passed down through generations is even more rare. Yet the company refused to pay out."
Parseghian, then a second-year associate, was too young to be barred for the high court. So he had to have a partner of record, M.C. Sungaila, write his brief. The insurer's main argument, which the 9th Circuit agreed with, was that the California statute—which, like the HEAR Act, opened a window for victims to file for these unpaid claims—was unconstitutional because only the federal government had the power to act in the foreign affairs arena.
That case, too, failed to be granted cert. But Parseghian keeps on.
"I take on this work because I am deeply passionate about international human rights, and I want to do work that would have made my grandparents proud," he says. "If I have an opportunity to right a historical wrong, I'm jumping on. It feels big and scary and consuming, and often requires intense emotional investment, but those feelings are coming from a place that's real. A feeling that big means you're on the right path."
Search attorney feature articles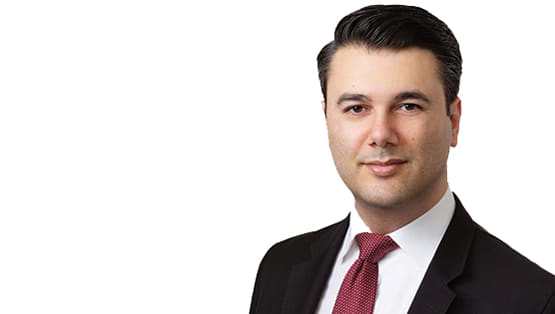 Featured lawyers
Helpful links
Other featured articles
How R. Brent Wisner landed one of the largest product-defect jury awards in history
Ty Cobb, a distant relative of the famous ballplayer, is a big gun on whom powerful people rely
Unlikely education cases taught Skyler Hutto a thing or two
View more articles featuring lawyers
Find top lawyers with confidence
The Super Lawyers patented selection process is peer influenced and research driven, selecting the top 5% of attorneys to the Super Lawyers lists each year. We know lawyers and make it easy to connect with them.
Find a lawyer near you