A Crushed Camera in Chile
Utahan John Pearce's travels abroad taught him to be grateful for freedoms at home
Published in 2009 Mountain States Rising Stars magazine on June 22, 2009
Updated on October 2, 2019
Though he was born and bred in Utah, John Pearce knows what it's like to live on the other side of the pond.
"I spent sixth grade at the Lord Lawson School in Birtley, in the North of England, my mother's hometown," he says. "I went from this suburb of Salt Lake to wearing a tie and a sweater and a jacket to school. It was terrible." Pearce and his parents would often travel to England, opting for an extended visit one year.
Though he developed an ardent dislike for neckties and polyester pants, Pearce's English studies taught him the importance of seeing issues from multiple angles. "My history classes were engaging," says the litigator with Salt Lake City's Jones Waldo. "The year before I was reciting the 29 counties of Utah, and then I was learning about the Revolutionary War from the perspective of the mother country."
But a few months was enough. "Once I saw a kid in my class get whacked with a ruler, I was scared straight back to America," he says with a laugh.
Pearce's travels continued in 1988 at age 19 when he went to Chile on a two-year mission with the Church of Jesus Christ of Latter-day Saints, working in the poor neighborhoods of Santiago. "It was a really interesting time to be in Chile, as it was transitioning from [Gen. Augusto] Pinochet's dictatorship to a democratically elected government for the first time since 1973," he says. "I met kids my age that hadn't experienced a free election in 15 years. It's the first time I really remember seeing the law as a force for good."
Even with free elections looming, Chile still had a strong police state presence. "There were [military] men who'd point machine guns at you if you missed curfew," Pearce says. "I remember one day I had my camera confiscated and crushed for trying to take a photo of a bridge I liked."
Pearce's practice focuses on helping businesses resolve a variety of disputes, from antitrust to employment issues, and benefits from his cross-cultural experiences. "As a litigator, you have to have an understanding of how the case you present plays to different people. People respond differently to the same set of facts," he says. "Being more familiar with other cultures is an asset. These are invaluable skills to a trial lawyer."
Pearce's skills were evident last year when he fought on behalf of The Salt Lake Tribune to force the co-owners of a Utah mine to produce minutes from their meetings. The mine had collapsed twice in 2007, killing six workers and three rescue workers. After successfully obtaining the records, Pearce saw that they suggested the ownership knew there were structural problems. "These records discussed the conditions of the mines," he says. "These documents had to be produced."
Pearce continues his travels with his family, trying to take one to two trips each year. They've gone to Italy, Mexico, France and, in 2001, to Chile. "We're standing outside of La Moneda, and my wife wants to take a picture," he recalls. "All I can think of is that bridge and my shattered camera. So I'm hissing, 'What are you doing? You can't just take a picture of that! Don't make eye contact with the guards.' She says to me, 'You're ridiculous,' and walks up and asks if she can take a photo. He looks at her like, 'Of course.'
"It's amazing how I was conditioned after a short time in Chile to become used to the routine denial of freedoms," Pearce says. "I believe [Chile] gave me a greater appreciation of the power of constitutional rights. [Here] I get to walk around surrounded by a cocoon of rights. I know I have rights, I know that they will be respected, and I know that if someone violates these rights, I have the forum to remedy that."
Other Featured Articles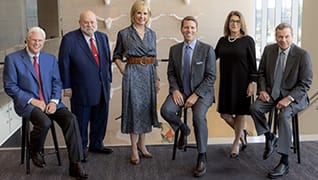 Going 20 for 20
Seven perennial Texas Super Lawyers listees reflect on the last 20 years Featuring Charla G. Aldous, Frank L. Branson, Deborah Hankinson, David E. Keltner, Mark Lanier, Richard Warren Mithoff, John Zavitsanos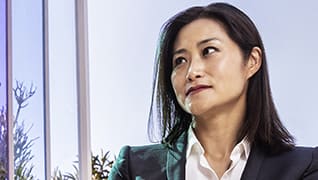 The Two-Culture Edge
Irene Y. Lee's motto is 'avoid drama'; opposing attorneys don't always help Featuring Irene Y. Lee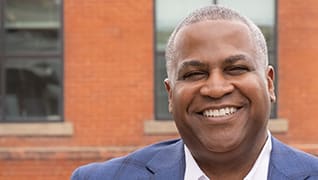 A Desire to Serve
Brian Newby has worked in the governor's office, spent three decades at his law firm, and retired from the Air Force with two stars