Not All Who Wander Are Lost
Before April Hollingsworth fought for employees' rights, she was an adventurer with no clear path in sight
Published in 2023 Mountain States Super Lawyers magazine
By Rachel Helgeson on July 10, 2023
For years, April Hollingsworth journeyed to wherever her whims took her.
After graduating with a journalism degree from the University of Georgia in 1990, she took off in the trusty 1969 Volkswagen camper van she'd learned to drive in as a teenager. The path ahead was unknown, and her travel bug was new to her family. "My parents are not big adventurers," Hollingsworth says. "I don't know where that came from. I think they wonder that too."
Her first job, nannying two children, lasted four days. "I had no idea what taking care of a 2- and 7-year-old would be like," she says. Then she met a photographer down by the beach who offered her a part-time job helping his postcard business. "My job was to walk around the beach and ask people if they wanted to get their photo taken," Hollingsworth says. "That was the best job in the world."
For the next two years she hopped between South Carolina and Colorado, working on Hilton Head Island in the summers and snowboarding in Steamboat Springs' winters.
Hollingsworth briefly returned home to Georgia in 1992. There she made cash selling T-shirts at sporting events. During the 1993 Super Bowl in Pasadena, she traveled to Dallas to sell Cowboys T-shirts, and earned enough to buy a ticket to New Zealand, her first international journey. From there she traveled all around the South Pacific and Southeast Asia. "I had no idea what I was doing," she says. "I didn't read books about where I was going or anything. I just stayed away until I came home two weeks before law school started."
She had no plans to become a lawyer, though. She'd been told over and over that a law degree "opens all these doors," but Hollingsworth wasn't sure if that was true. She continued traveling in law school, completing summer programs and internships in Europe and Nairobi. After graduating, she jetted off to Japan to teach English.
"Again," she says, "trying to find myself and thinking all along, 'Well, something will click.'"
Back in the states, she got a job at a firm where she spent three years doing document review for one antitrust case. That felt like more than enough law, so she hired a life coach to look for a new path.
"I did all these personality tests, because at that point, I was like, 'I am not practicing law.' My experiences with law up to that point had just not been very satisfying." The tests, though, all circled back to what she was running from. Ignoring the results, she followed her brother to Salt Lake City in 2001 because, as he told her, "The powder was good."
She continued her gig work in her new home, working as a substitute teacher, selling ads, and other less-than-memorable gigs, including a vending machine investment that turned out to be a scam. "I just did the most random things for about a year and a half until I was finally like, 'OK, OK, I guess I better start practicing law because now I'm in the hole,'" she remembers.
"Trying to find myself and thinking all along, 'Well, something will click.'"
After two attorneys, friends from a book club, brought her back into the world of law, she worked discovery on a sexual assault case involving a nurse assaulted by a supervisor. "Everyone was super cryptic, and didn't want to talk to me. And then I remember this one woman I called," she says. "She said, 'Well, I don't know anything, but I know somebody who does.'"
A few days later Hollingsworth received a call from a blocked number. The woman on the other end of the phone told her she'd also been assaulted by the man. "We ended up finding it was five other women who had been assaulted by the same guy, some of whom had complained, one of whom was only 17 years old. We took that case to trial and put these five women on the stand and got this two-plus million-dollar verdict," she says. "And then I was hooked."
Hollingsworth opened her firm in 2008, primarily representing employees who have faced discrimination or been denied compensation. "There's so much injustice in employment, and I had no idea. I had no earthly idea what goes on. I really get a kick out of going after people who think that they're untouchable. Companies that think that they can do whatever they want," she says. "It turns out that is really satisfying
to me."
Search attorney feature articles
Featured lawyers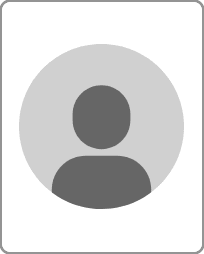 Top rated Employment Litigation lawyer
Hollingsworth Law Office LLC
Salt Lake City, UT
Helpful links
Other featured articles
The problematic past (stolen antiquities) and problematic future (AI) of art law
Ty Cobb, a distant relative of the famous ballplayer, is a big gun on whom powerful people rely
Michelle Suskauer relies on persistence—and niceness—to bring people around
View more articles featuring lawyers
Find top lawyers with confidence
The Super Lawyers patented selection process is peer influenced and research driven, selecting the top 5% of attorneys to the Super Lawyers lists each year. We know lawyers and make it easy to connect with them.
Find a lawyer near you