Building Families and Rebuilding Lives
In her personal injury, employment and surrogacy/adoption practices, Colleen Quinn's mantra rings clear
Published in 2013 Virginia Super Lawyers magazine on June 11, 2013
Updated on October 2, 2019
Clients of multidisciplinary lawyer Colleen Quinn have a history teacher to thank. "When we would get our tests back, which were multiple choice, if I got an answer wrong that I thought should be right, I would argue," Quinn says. "Initially all the students would roll their eyes like, 'Oh, gosh, there she goes again,' and Dr. Pfennig would say, 'Ms. Quinn, if there's anything you're going to be, it's a lawyer. And anyone that marked that answer, I will accept it.'" Quinn laughs. "Then it started to happen that after every test, everyone would look to me to start the next argument."
She's been arguing ever since, on behalf of clients in a broad range of cases. "I've had the fortune of being exposed to many different areas of the law," says Quinn, who handles personal injury, employment and has an adoption/surrogacy niche. "I focus on building families and rebuilding lives. The adoption/surrogacy part is building families; with the employment/personal injury, there's a sense of rebuilding lives."
She started out doing insurance defense work. "I got my fundamental trial skills being what I called a 'bovine lawyer,'" she says. "Yes, cow cases."
One of her earliest centered on a milking gone sour. "A girlfriend came home with her boyfriend [a farmer's son], and the farmer decided to let her milk the cow," Quinn says. "The cow kicked her pretty hard, and she fell face-first and busted all of her teeth. And so I had to go investigate—by the way, you don't wear high heels to the farm—and learn how to milk the cow properly. Apparently, she did not swat the cow's backside to warn the cow that she was there."
A partner at Richmond's Locke Partin DeBoer & Quinn, Quinn began thinking about how she could leave a mark after her career was over. So in 2004, she formed The Women's Injury Law Center; The Adoption & Surrogacy Law Center and The Personal Injury & Employment Law Center came later. All operate as subentities of the firm. "I wanted to create something sustainable," Quinn says.
The Women's Injury Law Center held a deeper significance. "I have been a victim of domestic violence," Quinn says. "So the primary purpose [was] to focus on civil recovery for sexual assault, rape and domestic violence situations because recovery through the criminal system isn't always adequate."
The center has mushroomed into handling a variety of cases. "I tend to get a number of wrongful death cases, or cases where women and men are looking for a female lawyer that might be a little more sensitive. I also have salon-and-spa cases: one woman had all her hair burnt off when she went to get it colored. Another woman contracted hepatitis C from a procedure. But the biggest thing was I felt the need to have a different type of personal injury resource for women."
For severely abused women like one of her clients, who was robbed, raped, stabbed and left to die—and who survived because she managed to work a tiny hole in the duct tape over her mouth—Quinn offers sensitive counsel. "My personal experience helps me guide [victims] through a long, scary process," she says. "I was not raped or sexually assaulted. I was physically assaulted and stalked. I don't know how I would feel if my personal experience had been worse. But I understand the PTSD, the constant looking over your shoulder."
Although cases like that can be emotionally taxing, her surrogacy and adoption niche offers a welcome respite. "The surrogacy involves helping clients understand how to screen or be a carrier, resolve contractual issues and coordinate with any surrogacy or egg donor programs and with fertility clinics," she says. "I do the contracting phase between the parties, whether it's a gestational carrier or a surrogate, or whether it's an egg donor or sperm donor. For the LGBT community, besides joint custody orders, I do non-donor agreements between lesbian couples where one is contributing her egg for the other to carry. It's very important that the contributing mom not be considered a donor because she wants to be the genetic mom, with the other mom appearing as the gestational mom."
Fascinating litigation arises. "Over frozen sperm, suits over lost embryos … I had a client who, when she went to do an embryo transfer—which requires preparing the body and taking lots of expensive medication—the facility where the embryos were being cryogenically preserved could not find them. That involved really interesting theories in terms of the value of the embryos, and were they considered property."
Then there's the nonlitigation side. "We often handle friend-and-family [surrogacy] arrangements, and probably about 25 to 30 percent of the arrangements I do are either for best friends or sisters or other relatives," Quinn says. "These women are carrying out of the goodness of their hearts. It's an amazing thing to come to work to."
Other Featured Articles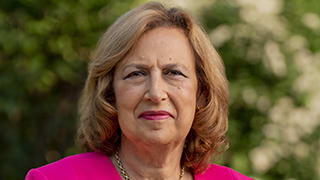 Reality? Check.
Alisse C. Camazine tells clients the truth—over and over again Featuring Alisse C. Camazine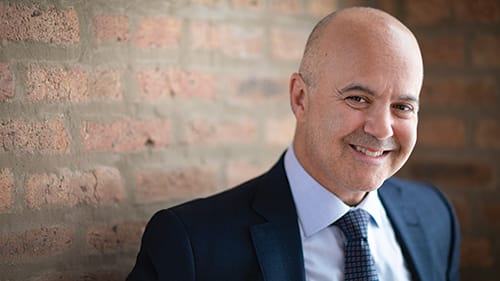 Courtroom Drama
Richard Hanus' deportation case went from the courtroom to the stage to the screen Featuring Richard Hanus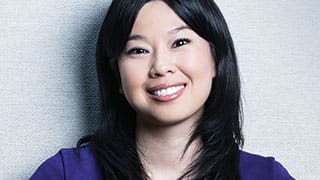 The Immigrant's Story
Christy Han Mohan has one, and she says it's the key to immigration law