People First
Charlene Morring went from being a single mom on welfare to launching a solo firm and paying kindness forward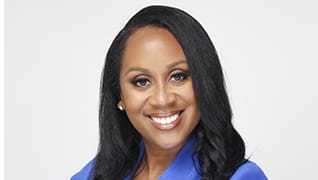 A $75 check arrives in the mail.
Charlene Morring is not yet the lawyer who will champion the rights of the injured and infirmed; or the board member who will assist children and families experiencing homelessness; or the woman who will feed the forgotten members of her community. She is a 20-year-old single mother on government assistance, holding a check from a local nonprofit that will provide clothes and Christmas presents for her 2-year-old, truck-loving son.
She stands at the mailbox and weeps.
Nearly three decades later, when the Norfolk-based attorney thinks about philanthropy in its truest form—the enduring, unconditional love of humankind—she returns to that moment. She credits that small gift with fueling a lifelong desire to give back.
"It is very humbling to receive something in the mail like a $75 check and know that there's someone in this world who took their time, energy or money to make me feel like I belong," she says.
Pell Grants helped Morring get through undergrad studies at Old Dominion, but there were challenges beyond the financial. Her original dream of becoming a physical therapist was shaken, she says, when a college adviser told her, "You have a baby, you're a single mom, and you'll need to get really good grades. This might not be the route for you."
Morring related the conversation to a friend, who replied, "Charlene, as much as you like to argue and debate, you should probably go to law school." It was a statement she couldn't refute.
She would later win two scholarships to The University of Richmond for law school. "I could at least ensure I had housing covered, and basic needs," she relates. "I recall wearing the same thing every other day in law school, but at least I could focus on my education and not basic needs."
While still an undergrad political science major, Morring began to volunteer for many organizations, from civic leagues to the Norfolk Juvenile Court. Impressed by her commitment to public service, Morring's new, pre-law adviser nominated her for the university's highest honor, the Kaufman Award, given to a graduating senior "who has exerted an exceptional and constructive influence on the university, its students or the community by demonstrating the highest qualities of leadership and service."

At the awards ceremony, Morring ran into her initial adviser. "Oh, I just knew you were going to be something!" the woman said, bringing a wry smile to Morring's lips.
"Everyone has a perception of who people are—a single mom, a welfare mom," she says. "I wanted to change their perspective and give a more human aspect to life and life's circumstances."
This people-first approach has been a driving force in Morring's legal career. When a woman whose disability case had been rejected by two lawyers walked into her office, Morring did not see someone who had failed to properly file her workers' comp claim within the two-year deadline. Instead, she saw a worker who had sustained an electric shock on the job; a woman who had been receiving medical benefits from insurance until the statute of limitations expired; a mother of four who had suffered severe neurologic damage and continued to struggle with extreme pain.
"She stepped into my office feeling defeated. She had no clue she had to file the claim within a certain period, and two other attorneys saw the date of her injury … and said, 'Goodbye. You're too late. Your case is worth zero,'" Morring says. "I took a chance. I said, 'I don't know how this will play out, but … I have too much compassion in my heart to not at least try.' And that try was worth it. I ended up getting her a six-figure settlement."
Her client had been on the verge of homelessness at the time, which only strengthened Morring's resolve.
As a longtime board member of ForKids, a Norfolk-based nonprofit that provides emergency shelter to children and families, Morring understands the critical necessity of services such as support for stable housing, education, health care and employment.
"These are basic needs," she says. "Luckily for me, I've never been homeless, but putting food on the table, paying rent, those were challenging for me as a single mom."
Morring also helps support numerous charities and nonprofit organizations, including the Virginia Trial Lawyers Foundation; the United Negro College Education Fund; and the Old Dominion University Women's Initiative Network, where she serves as a board member and mentor to aspiring law students.
"Yes, I'm a lawyer," she says. "But my real commitment is to the community and the people." 
---
Food From the Soul
Gas prices were up. Food prices were up. But after years without a grocery store, Norfolk's low-income Berkley neighborhood was a food desert no more.
The fall 2021 opening of the veteran-owned Berkley Supermarket brought new hope to a local community, and to Charlene Morring, who bought $3,000 worth of gift cards to donate to its residents. Soon, others would join her philanthropic efforts, raising more than $8,000 in grocery store gift cards, doled out first-come, first-served to community members in February 2022.
This initiative was just one of many Morring has launched to feed her community. Her firm also rents out a food truck each year to feed local ship yard workers for free. "We just want to feed the people in the hard hats and boots who may not normally get it," Morring says. "They're the ones we depend on, and we want to show them love."
Search attorney feature articles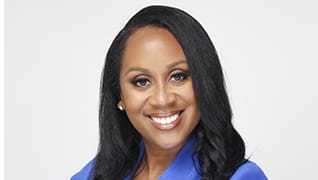 Featured lawyers
Helpful links
Other featured articles
The language used in the initial ruling, they say, is disturbing and troubling
Corinne Smith's work has bridged her two passions
Three Black women attorneys on race, diversity and justice in Western New York
View more articles featuring lawyers
Find top lawyers with confidence
The Super Lawyers patented selection process is peer influenced and research driven, selecting the top 5% of attorneys to the Super Lawyers lists each year. We know lawyers and make it easy to connect with them.
Find a lawyer near you