Pushing the Law
Michael Hausfeld has earned some of the largest judgments in history by following his instincts
Published in 2007 Washington DC Super Lawyers magazine on March 19, 2007
Updated on October 21, 2016
Michael D. Hausfeld has done something most people wouldn't do: He walked out of settlement talks with $150 million on the table.
And yes, it wasn't easy.
"You always second-guess yourself," he says. "But there are times when you get an instinct and you have to follow it."
That instinct has led the 60-year-old civil litigator to settlements that total in the hundreds of billions. A master of handling class actions, he has represented Texaco employees in a racial discrimination case, victims of South African apartheid and smokers of light cigarettes. Perhaps most famously, he was one of a group of lawyers who secured billions in restitution for Holocaust victims.
He may second-guess himself, but never for long.
Bespectacled and balding, Hausfeld sits behind his desk on a Monday morning, delivering a dead-on gaze and giving off the unshakable sense that he misses nothing in a conversation. It's an intensity he learned growing up in Brooklyn.
"Justice was a large emphasis in the family, as it was in the family's relationship to religion, which emphasizes justice," he remembers. "And it is a relatively blind justice, not to be favored just because someone may be poor or rich."
He was named for an uncle who died in the Holocaust, one of 10 relatives the family lost. His father, an immigrant, was a salesman; his mother, a housewife. Neither completed college. But for their son, education was an expectation. "There was a path at that time, particularly for immigrant families. That path was straight: elementary school, secondary school, undergraduate." Work or graduate school followed. "There's no finding yourself. There's no exploring. That's your path—you had to be a good student. That was your ticket out."
A year after getting his law degree from George Washington University's law school, he landed a job at the Washington, D.C., law firm Arent Fox and began taking cases and courting controversy. Memorably, he represented groups rebelling against a sudden shift in fashion from short skirts to long skirts—allegedly egged on by the pronouncements of Women's Wear Daily, a powerful fashion-industry tabloid.
In high dudgeon, the Washington, D.C.-based group, FADD [Fight Against Dictating Designers] and the New York-based GAMS [Guys/Girls Against More Skirts] fought back. They submitted a complaint to the Federal Trade Commission charging the publication with unfair trade practices.
Hausfeld, the fresh-out-of-law-school attorney, remembers it as "one of my first successes because these groups had come to me and we did an investigation. And it was pretty clear that despite … women's fashions being particularly discretionary, in this one year all designers came down with the same hem length."
Beyond the Federal Trade Commission complaint, however, the fashion industry faced a more imminent threat: Women interviewed for multiple newspaper articles vowed to leave those long skirts on store hangers. Designers got the message. The complaint was moot.
"[The designers] agreed that they would come out with different lengths so that women would have a choice," Hausfeld says.
Not everyone at his firm was comfortable with the confident, young stalwart. "I was making waves and they were afraid that the types of cases I was taking would cause repercussions among some of their clients," he says. "I was given a choice: I could either amend my ways or look elsewhere. I looked elsewhere."
He found work in 1971 with two other lawyers, Jerry Cohen and Herbert Milstein, who had started the D.C. branch of a Philadelphia firm. "And I said, 'Look, I have a commitment to doing this type of work. Is that a problem? If it is, let's have it out early.' And I had a commitment from them early on that no matter how far I wanted to go, as long as I could convince them and had a rational basis, they would let me go."
That's what he did, representing an African-American police cadet, who in 1972 was accused of cheating on an exam. Then there were the Orthodox Jewish twins and valedictorians whose 1980 high school graduation was scheduled for a Saturday morning, their Sabbath.
Notably, there was the landmark 1976 case, Williams v. Saxbe. A woman who worked for the Community Relations Service of the Department of Justice contended that she had a good working relationship with her supervisor until rebuffing a sexual advance. Hausfeld and senior partner Cohen [now deceased] argued that sexual harassment was a form of discrimination under Title VII of the Civil Rights Act.
The odds were not good that the argument would fly. "It was like being Sisyphus at the bottom of the hill," he says. "I think we were the first to make [that argument] at all. And we were the first to succeed on it."
In 1986, Hausfeld and his colleagues decided it was time to form an independent partnership. One of his partners, Steven J. Toll, remembers that they hadn't felt fairly treated, but wanted to amicably end relations with the Philadelphia firm. It was not to be.
"[The head of the Philadelphia firm] locks us out and shuts off our phones and cuts off our ability to get mail—we had to go to court," Toll says. "There were legal proceedings that went on for a year."
Distracted by their own legal proceedings, Hausfeld and crew didn't make much money those first couple of years. Eventually, the judgments followed. Which was nice but never the point.
"It's not money, it's not power, I think [Hausfeld] is just driven," says attorney and friend Myroslaw Smorodsky, a New Jersey-based lawyer. "He wants to have impact."
The Holocaust restitution cases put Hausfeld routinely in newspaper articles in the late 1990s. Perhaps the most prominent case targeted Swiss banks accused of keeping money that belonged to survivors. Famously, it ended with a $1.2 billion settlement by Swiss banks to compensate for unreturned assets. The case involved Hausfeld and a number of other attorneys from various law firms.
Unlike some other lawyers in the Holocaust restitution cases, Hausfeld continued to push to right historical wrongs, even long shots. One involved Asian women used as sexual slaves by the Japanese during World War II.
The Alien Tort Claims Act—a law more than 200 years old that allows foreigners to file federal lawsuits for violations of international law—was at the heart of the case. But a federal judge ruled that Japan couldn't be held responsible for its conduct in U.S. Court. The case was dismissed. "I admire him for wanting to continue with these high-risk cases," says Michael Bazyler, a Whittier Law School professor and author of Holocaust Justice: The Battle for Restitution in America's Courts.
"You usually know when you are pushing against where the law is," adds Agnieszka M. Fryszman, a colleague at Cohen Milstein, who has tackled some of the tough cases with Hausfeld. Losing "stinks every time, but you know you might not prevail. … These cases aren't slam-dunks."
Hausfeld is a risk taker, says Michael Benoliel, co-author of Done Deal, a book about negotiation strategies. In it, he describes how Hausfeld walked out on talks with millions on the table. (Hausfeld says the book refers to the Texaco suit, a racial discrimination case later settled for $176 million.)
"He knows [the other party in the lawsuit] cannot do it without him," says Benoliel, who founded the Center for Negotiation, a consulting organization. "He uses his intuition."
Stuart Eizenstat, the special representative of the president and secretary of state on Holocaust-Era Issues during the restitution negotiations with foreign governments, penned a description of Hausfeld in his 2003 book Imperfect Justice: "[Hausfeld] was unpredictable and at times unreasonable in his demands but he was central to any successful negotiation because he had a keen sense of where the bottom line was beyond which he could not push."
Hausfeld would say that he simply knew his clients' objectives. And armed with such knowledge, he would not compromise. His position on the use of slave laborers by corporations during the war indicates his determination.
"I wanted all companies, whether they're in existence today or not, to be included in what we were addressing," he says. "I wanted the government of Germany to be included, since they owned and operated many of the companies that employed these laborers. And we weren't only going to look at those that came out of particular concentration camps, but those who used these forced and slave laborers throughout the entire occupied area by Germany."
He was clearly riled, especially when discussing the children born to slave laborers and taken to "Kinderheims."
"The child would be taken to a nursery [a Kinderheim] and allegedly cared for, and then returned to the mother at some later date so that the mother could continue working," he says. "Kinderheims were nothing more than infant extermination camps—this needed to be included in our negotiations."
At this point in the discussion, as he remembers it, Eizenstat spoke up: "So what you want to do is reopen all the atrocities of World War II?
"And I said, 'Yes.'
"And he says, 'You're crazy.'
"And I said, 'Yes.' I wouldn't discuss resolving this on any basis less than to provide those victims with justice to the fullest extent possible."
Hausfeld can be "difficult, testy and confrontational," says Eizenstat, now head of international practice Covington & Burling in Washington, D.C. But "he almost never lost his temper. He's not the kind of guy who pounds on the table and yells. He was controlled and focused."
There is chemistry at work here—a combination of intellect and personality that makes Hausfeld a formidable opponent at the negotiating table. Eizenstat sums up Hausfeld this way: "First, he understands the law and the facts. Second, he's a good poker player. You don't know until the last minute what his bottom line is."
Hausfeld has been married for 38 years. He and his wife, Marilyn, have three grown children and two grandchildren. He sometimes considers retiring.
In the next breath he admits he'd still take some cases—which, it should be pointed out, is not the textbook definition of retirement.
It's a safe bet he'll continue to raise eyebrows, no matter how much he allegedly slows down. He has a new mission to drive him. In 2004, Forbes wrote that Hausfeld wanted "to export America's legal system around the world." A year later, a British publication said he was "on a mission to take the U.S. class action ideology across the world." This movement of the American legal system overseas has been called "Lex Americana."
Hausfeld is "one of the pioneers in this area of Americanization of the legal system," says Bazyler, the law professor.
He wants nothing less than a debate among scholars, academics, jurists and legislators. He puts forth the kind of question that usually comes from the mouths of law professors: "Should there be minimal universal norms of conduct?"
His instinct tells him yes.
"Should they be set at the lowest levels? Example: If you have what is called the best operating technology in the oil industry … operating at the highest levels in industrial states, should you go to Nigeria and utilize the lowest level? Why? Just because you can? Does that mean that life there is that much less valuable, or that natural resources there are that much less valuable?" he asks.
Hausfeld's two-sentence solution encapsulates his philosophy on law and life.
"If you have a uniform standard, it should be the highest standard then prevalent," he says. "And that should be the minimum."
Other Featured Articles

Solo Success
Six attorneys share the ups and downs of building their own practice Featuring Rhyan Breen, Anitra K. Brown, Debra L. Foster, Jill S. Jackson, Ryan Stowe, Sonya Tien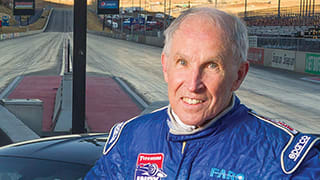 Driven
Jim Gilbert's crusade for victims of unsafe vehicles Featuring James L. Gilbert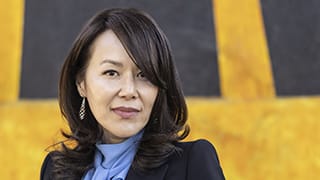 Serving the Underserved
Julia Yoo represents the female prisoners and others society has written off  Featuring Julia Yoo