Paradigm Shifts
Jerry Gonzalez fosters relationships between corporations and minority- and women-owned firms
Published in 2014 Wisconsin Super Lawyers magazine on November 7, 2014
Updated on December 4, 2014
Twenty years ago, when Gerardo "Jerry" Gonzalez first met the head of the Hispanic Chamber of Commerce of Wisconsin, it wasn't exactly a high-end affair.
"We met at a McDonald's on the south side of Milwaukee," Gonzalez says.
The Hispanic Chamber became a pro bono client of Gonzalez's, and ever since the chamber has grown. It's now at almost 1,000 members, and includes an annual black-tie event with 1,600 attendees. "It's a paradigm shift from where it started," Gonzalez says.
The same could be said for Gonzalez.
Months after graduating from the University of Wisconsin Law School, Gonzalez hung a shingle on New Year's Day, 1989. That solo venture has grown into the 16-office, national law firm of Gonzalez Saggio & Harlan.
Born in Paraguay and a high school graduate from Mexico, Gonzalez says, "I think it really helped to be fluent with my language and then culturally aware of Hispanic folks who were in the community at that time."
Gonzalez built his litigation chops in criminal defense matters, real estate and general litigation but now mainly represents clients in complex litigation. He recently defended a $50 million lawsuit that was resolved in the low six-figure range. He also fought a major pharmaceutical battle that went before the Wisconsin Supreme Court.
"Major corporations" and "larger entities" are about as far as Gonzalez goes to describe his clientele. "Not everyone wants it to be known that they were sued," he says, "even if they won or came up with a result that they were happy about."
In the early '90s, when Gonzalez joined forces with David Saggio and Emery Harlan, the firm identified itself as minority-owned.
"It was simply who we were," says Gonzalez, who also sees advantages in the label. "An environment that has members of different communities is an environment that's going to listen more. It's relevant also for the companies [we represent] … that we're able to talk with different segments of the community. Not only talk, but listen, and help deliver a message they might have and [help them] work with the communities."
Despite this, Gonzalez and Harlan noticed many self-identified, minority-owned firms going out of business. "It troubled us," Gonzalez says. "Part of the problem was that there was no bar organization that focused on minority-owned or women-owned law firms in the country." So he and Harlan contacted five minority-owned firms, and in 2001, the National Association of Minority & Women Owned Law Firms was born.
NAMWOLF promotes diversity in the legal profession by fostering relationships between member firms and its partner corporations, including Wal-Mart, Marriott International and The Coca-Cola Co. Gonzalez, who chaired NAMWOLF's law firm admissions committee for 10 years, remembers when corporations would complain that the minority-owned firms couldn't handle "their kind of work."
"I haven't heard anyone say that in the last few years," says Gonzalez. "I'm very happy about that."
Other Featured Articles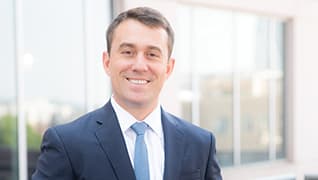 In Their Corner
With an expanding civil rights case load, Alex Heroy embraces litigation as a change agent Featuring J. Alexander Heroy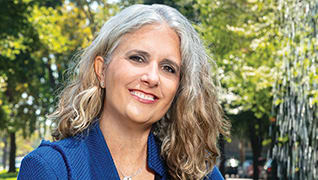 'A Presence You Can't Learn'
Jennifer Moore is eloquent, charismatic—and takes no prisoners Featuring Jennifer A. Moore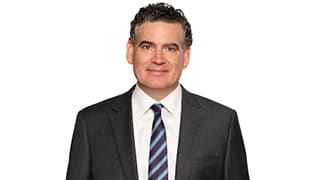 Seeing it Through
Adam Doerr led the charge to get COVID relief to overlooked families in need Featuring Adam K. Doerr