What insurance tactics may qualify as Bad Faith in California?
Sponsored answer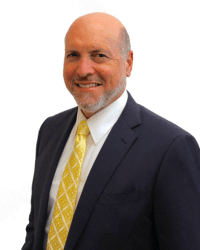 Contact me today
Answer
When a claim is filed with your insurance company, California law requires your insurance company to operate in good faith. This generally means that they should investigate the claim in a timely way and, if warranted, pay a reasonable amount on the claim within the terms and conditions of your policy. Your insurance company must not act in bad faith. Unreasonable denials, improper delays and low settlement offers may rise to the level of bad faith. Bad faith actions and tactics may result in significant damages claims of the insured against his or her insurance company. 
Bad Faith: A Definition 
Your insurance company's impairing your right to receive benefits for which you contracted with them may be determined as "bad faith." If it is shown that your insurance company unreasonably delayed or unreasonably withheld benefits, meaning such was without any reasonable basis or proper cause, bad faith may be found. When you purchase an insurance policy, you do so with the understanding that when a legitimate claim is made under the policy, the insurance company will treat the claim, and you, fairly and make appropriate payment(s) as required under the policy. If the insurance company unreasonably fails to deliver on this promise, it can open itself to bad faith liability. 
Example Scenarios: Bad Faith Insurance Tactics 
Despite California's strong legal protections for consumers, insurance companies may be thought to engage in bad faith actions and tactics. Some believe bad faith scenarios are more common than they should be. A few examples can include: 
Unreasonably Low Settlement Offers
Insurance companies might make a settlement offer which is not only lower but far lower than what the company should reasonably offer. If and when an insurance company makes an unreasonably low settlement offer, circumstances might show that the offer constituted bad faith.
Unreasonable Denials
If the insurance company utilized improper standards to deny a claim, such might be determined as constituting bad faith.
Unreasonable Delays
The longer it takes to pay a claim, the greater the chance that people will either abandon their claims or agree to settle for less in order to get paid. If the delay in payment of the claim goes beyond what is reasonable, circumstances might show that such was a bad faith action or tactic. 
Bad Faith: Additional Compensation Avenues 
If it is found that your insurance company has acted in bad faith, you could potentially receive compensation beyond that which is set forth in the insurance policy. The additional damages may include economic losses, emotional distress, prejudgment interest and certain types of attorney fees. Furthermore, if the insurance company's behavior is particularly egregious, whereby it was found that the insurance company clearly and convincingly acted with malice, oppression and/or fraud, punitive damages may be awarded as well. As the name suggests, punitive damages are intended to serve as a punishment and deterrence of any similar future behavior. 
Successfully proceeding with a case of bad faith and punitive damages is certainly anything but simple, so a seasoned litigator experienced in such matters should be consulted in furtherance of securing the justice that is deserved.
Disclaimer:
The answer is intended to be for informational purposes only. It should not be relied on as legal advice, nor construed as a form of attorney-client relationship.
Other answers about Insurance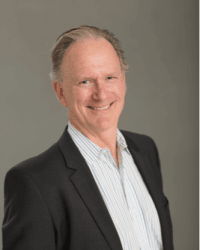 In California, we won't soon forget the devastation of recent wildfires. Unfortunately, around 65-70% of property owners were underinsured in the …Sponsored answer by Don A. Lesser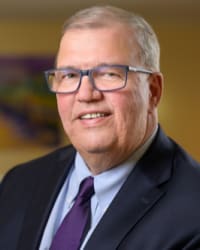 Short answer: Because you want a reasonable chance of navigating all of the ERISA hurdles and getting your claim paid. If you got your long-term …Sponsored answer by Robert June
Contact me
Required fields are marked with an asterisk (*).
To:

Joe Hariton
Super Lawyers:

Potential Client Inquiry