About Benjy Schirm, J.D.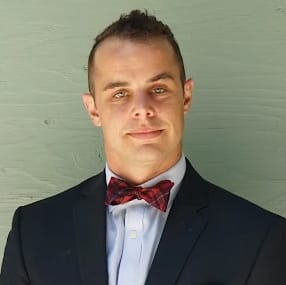 Benjy Schirm, J.D.
Articles written
147
Benjy Schirm is a storyteller, writer and advocate. He attended the University of Iowa as an undergrad, worked as a theater artist, and went on to earn a J.D. from Western Michigan University so he could take his storytelling from the stage to the courtroom. He has contributed to legal publications in Minnesota, and is a North Star Lawyer, full-time public defender serving Rice County, and on the 4th District Ethics Committee as an investigator.
Articles written by Benjy Schirm, J.D.
Disgrace coverage and other things to consider before a celebrity endorsement in California
Celebrity endorsement deals are an often used in advertisements. But what happens when an endorser like Lance Armstrong becomes the pariah of a doping scandal, or Tiger Woods has a very public falling-out with his wife? What is a company to do with the millions of dollars of advertising research, marketing management and consumer behavior? The answer is disgrace coverage. That's right: A form of insurance coverage that is often paired with disability insurance is now being offered to …
Challenge your marketing department's sweepstakes ideas to be above board in Rhode Island
No matter how successful a company may be, marketing departments and agencies are always in search of new opportunities to encourage growth, reach more people, and create more buzz around the business. One of the ideas that crops often fairly often: contests. But before they plaster the posters around, and announce it on social media, consider consulting with a lawyer. There are myriad official rules and regulations on contests and marketing giveaways that aren't fixed when you add a legal …
What to do if the movie trope becomes your reality in California
One sunny California day, you're driving with the top down, hair blowing in the wind, and suddenly there's an officer standing in front of your motor vehicle. "Get out of the car! I'm commandeering this vehicle for a police chase!" Do you comply—or more pertinently: should you? Under the laws of California, an adult citizen has the duty or obligation to comply with a law enforcement officer who has proper identification and requests your help in catching or arresting a …
You can't control the economy
All it takes is one bad deal, one unhappy client, or one bad contract, and your business could go under. Though it's not always the business' fault, when it happens, it's time to seek help. Often, in the worst of times, it is hard to see the next move, or to know when to ask for help. But small business owners should reach out to an attorney at a law firm if they see a significant decrease in revenue, are unable to pay taxing authorities, or have defaulted on significant debt. For the …
Don't just melt if your claim is denied; a lawyer can help
Hawaii is a place that many dream to live out their silver years in peace and security. But what happens when this island splits open and active volcanoes that created this paradise come to take it back? Entire neighborhoods were buried in lava from the Kilauea eruption in 2018. Geologists are saying that these eruptions and devastation will possibly continue for years to come. What can homeowners do in the face of lava damage? Fortunately for people who have a homeowners insurance policy, …
A legal overview for preparing to choose the end of your life
As we are mortal, death is an inevitability of life. While the lucky ones do so comfortably and surrounded by family members, others experience a far less bearable end. To combat this pain, the legislature passed the Colorado End-of-Life Options Act in 2016. One of the dying law hurdles of medication-assisted suicide is the threat of criminal penalties, but the Colorado law gets rid of this liability and allows doctors to prescribe the medical aid in dying medications that will safely and …
If you're seeking protection, you may qualify
Imagine you were abandoned, abused or neglected by your parents and family members. Now, on top of that, you are alone and homeless in a foreign county. What in the world can you do? If you are in the United States, and need the protection of a state juvenile court, you may be eligible for Special Immigrant Juvenile (SIJ) classification. If SIJ classification is granted, immigrant children may qualify for lawful permanent residency—aka a green card. Though this may sound like the perfect …
Don't let interlopers in Minnesota steal your image
Every business owner is looking to be distinct in their market. Indeed, the manner in which a product is packaged and branded is often worth more than the products that are sold. Case in point: a ring sold at any jewelry store for $250 put in a Tiffany blue box becomes worth $2,500. But any good brand or intellectual property must be protectedby the trade dress law from unfair competition. If Zales or Kay began project packaging jewelry in Tiffany blue boxes, it would be a violation …
How California views liability and assumption of risk
There are few better ways to beat the summer's heat by flocking to amusement park rides, roller coasters and water parks with their water slides. While these joyous spots offer delightful distractions to our everyday lives, trips can end in tragedy. If you or a loved one suffers an injury in a theme park accident, what are your options? Well, tickets to amusement parks often have releases, or disclaimers, printed on their backs—though enforcement of them is questionable, especially as …
What a California health club should include in a release to protect itself
Those desiring to get fit dutifully trudge their way to their fitness center of choice and sign all of the documents required, pay their fees, and hope for the best. Often their only concern going forward is the number of calories burned, not the thought of getting burned by the liability waiver they signed. "In California, they enforce releases almost entirely, unless signed by a minor," says Los Angeles attorney Anthony J. Ellrod. "In most states there are statutory schemes regulating …
Find top lawyers with confidence
The Super Lawyers patented selection process is peer influenced and research driven, selecting the top 5% of attorneys to the Super Lawyers lists each year. We know lawyers and make it easy to connect with them.
Find a lawyer near you