About Benjy Schirm, J.D.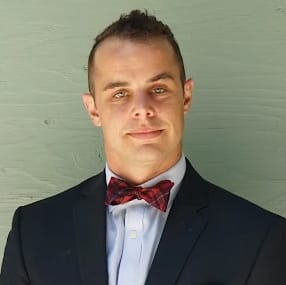 Benjy Schirm, J.D.
Articles written
147
Benjy Schirm is a storyteller, writer and advocate. He attended the University of Iowa as an undergrad, worked as a theater artist, and went on to earn a J.D. from Western Michigan University so he could take his storytelling from the stage to the courtroom. He has contributed to legal publications in Minnesota, and is a North Star Lawyer, full-time public defender serving Rice County, and on the 4th District Ethics Committee as an investigator.
Articles written by Benjy Schirm, J.D.
The difficulties and how to navigate them for patients as well as physicians
People live their lives in different ways. Some want to live on their own terms, and wish to die in the same way. In the state of Montana, that is now an option thanks to Montana Supreme Court case Baxter v. Montana. "In 2008, there was a district court ruling in a case where a physician was charged with prescribing a lethal dose of medicine with the intent that the patient take their own life," says Daniel J. Auerbach, a health care attorney in Missoula. "And the judge found there to be …
The loophole in Montana law that is closing critical access facilities
No future planning is perfect. There are unforeseen and unplanned illnesses, injuries and stock market crashes that can sink any plan. But it can't hurt to try to prepare, and at the moment, there are a few things to know about long-term care of aging relatives. Montana is primarily a rural state, and most of its small towns don't have nursing homes. So if a parent is unable to take care of themselves and neither can their children, they are taken to a hospital and placed in a long-term …
Wait for the states to pass legislation, then call a lawyer
A United States Supreme Court case decided in May 2018 held that prohibiting sports betting at the federal level was unconstitutional based on the "anticommandeering" rule of the Constitution. This means any power not given to the federal government belongs to the states. Since the case in question regarded a federal law that banned commercial sports betting, this means there is no longer a federal prohibition on sports betting. That does not, however, mean sports books will be opening at …
The Address Confidentiality Program may help
There are moments in life that shatter the very essence of what you believe to be true. Domestic violence, sexual assault, and stalking are the kind of crimes committed most often by the people you trust most. And a breach of peace at home is one of the most unsettling, destabilizing and shocking experiences a person can go through. Texas's Address Confidentiality Program The future safety of victims of domestic violence can only be preserved if evidence and personal safety are upheld. And in …
States like Minnesota now have penalties for it
When emotional support animals were introduced, it seemed to spread in no time, taking away from legitimate service dogs. Soon they were everywhere and, naturally, some people took liberties with the unrestricted freedoms. An emotional support peacock, duck, and hamster are examples successfully allowed on flights under the guise of necessity. But in 2018, Minnesota and other state legislatures passed state laws to crack down. The idea is to protect those who genuinely need the animals, as they …
What Minnesota landlords need to look out for
One way to create wealth is through property. In fact, creating passive income streams has become a common practice for many joining the landlord game. However, there are many pitfalls that could sink your new venture, and even worse, potentially land you—the landlord—in jail. There are quite a few regulations and state laws that dictate the landlord-tenant relationship. One of the lesser-known Minnesota state laws that can affect a landlord is that of the "disorderly house." This law …
Children over 10 have the right to counsel and a say in child custody matters in Minnesota
"You have the right to an attorney. If you cannot afford an attorney, one will be provided for you." These words familiar for those who watch any cop-based TV show guarantee your basic rights to consult with an attorney in a criminal context. But as of August 2017, when "McKenna's Law" went into effect in Minnesota, even more people will be hearing the phrase in the future. Required Legal Representation for Minors in Minnesota The Minnesota custody law requires that legal …
California's liability rules and what you can do about it
Having a new puppy enter your life can be one of the most joyful experiences. But they can be hard to contain, especially because they just want to play with you, and protect you. When they do go too far—if they bite and someone gets hurt—what happens next? Dog Owner Liability In California, if a dog bites someone, it is a strict liability issue. "If there is a bite, the owners are liable," says attorney John Montevideo. "There are some exceptions to the rule, but, for the most part, …
Secret societies are more regulated than you may think
Groups such as the Freemasons, Elks, and Shriners are present in many communities throughout the United States, where they enjoy influence, fraternity, and protection. But, many of them may be breaking little-known laws in North Carolina. Creating Secret Societies for Illegal Purposes Of course, it is illegal in North Carolina to be a part of a secret society that is set up to accomplish illegal purposes. However, the law also makes it illegal to wear a mask or make-up that obscures one's …
Don't panic and consider finding legal help
Students heading off to college enter bright-eyed and bushy-tailed, diving headlong into every opportunity to learn, grow and change. But like so many challenges in life, college can prove a difficult balance, and after some time that full-ride college scholarship may be revoked. As a college student, there are six main reasons for financial aid and scholarship money to become jeopardized: Grades have slipped, eliminating eligibility from the specific aid offered The amount of credits taken or …
Find top lawyers with confidence
The Super Lawyers patented selection process is peer influenced and research driven, selecting the top 5% of attorneys to the Super Lawyers lists each year. We know lawyers and make it easy to connect with them.
Find a lawyer near you