About Benjy Schirm, J.D.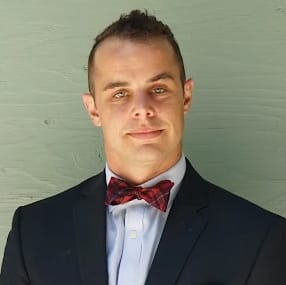 Benjy Schirm, J.D.
Articles written
147
Benjy Schirm is a storyteller, writer and advocate. He attended the University of Iowa as an undergrad, worked as a theater artist, and went on to earn a J.D. from Western Michigan University so he could take his storytelling from the stage to the courtroom. He has contributed to legal publications in Minnesota, and is a North Star Lawyer, full-time public defender serving Rice County, and on the 4th District Ethics Committee as an investigator.
Articles written by Benjy Schirm, J.D.
And can they change the entertainment industries?
At the end of her 2018 Oscar acceptance speech, Francis McDormand said two words: "inclusion rider." The phrase, trending, sent the internet into a tizzy, and created a flurry of explanations into what the two-word direction from the noted actress meant. An inclusion rider is a clause in a contract that states that the crew and cast of a movie must include a certain level of diversity. Studies have shown that there's a large disparity in the representation of women, minorities and people …
What landlords need to know about the eviction process in Colorado
If you've put your hard work and hard-earned paychecks into a rental property that you've rented out to a tenant, and they've trashed the place—nearly destroying the property—what can you do? To evict a tenant in Colorado ,you must pursue an action under the Forcible Entry and Detainer law, which governs the process which must be followed to remove a tenant. This law is more of a preventative measure; it stops landlords from engaging in the dangerous behavior of forcing a client off a …
Contracting with artificial intelligence
The common fears around giving AI power are rooted in visions of HAL and Skynet—computers that are given full autonomy end up subverting the humans that created them. Taking this to the real world, Google Translate is a handy modern feature that translates between a multitude of languages using AI technology. It was coded by engineers to translate in the most efficient manner, and the software program wrote its own language to do so—a language no one knows or can fully explain. In a movie, …
What the law says in regard to cellphones and your privacy rights
Phones play a crucial role in most people's lives. They have become an integral part of the way we locate and get to places, deal with emergency situations, and interact with society. Many of us hold private information on these devices, and if they fall into the wrong hands, that could be catastrophic. Police Searches of Your Phone Under the Fourth Amendment The Fourth Amendment prevents police officers from unreasonable searches and seizures of personal property without a search warrant. …
What happens when an Arizona farmer doesn't want to sell their farm?
In Phoenix, development and housing growth has been underway for many years. The city is constantly expanding to new spaces. What doesn't necessarily come to mind when you think Phoenix, however, is the large number of ranchers and farming operations that make their living on what used to be the outskirts of the city. As the city spreads, farmers may begin to sell their land to neighborhood developers. But what happens when a farmer or rancher doesn't want to sell their hog farm, and a …
Yes, and it's most common among divorced families in North Carolina
When you think of kidnappers, plotting criminals and human trafficking rings may come to mind. But many of the people charged with kidnapping, or parental child abduction, North Carolina are parents and their targets are the children they brought into the world. The kidnapping statute in North Carolina says that one is guilty of kidnapping if they unlawfully confine, or restrain or remove from one place to another a person under 16 years of age without the consent of their parents. Can a Parent …
The process of evaluating and taking legal action in Texas
It is sometimes tough to know when someone, even a family member, is simply messy and likes collecting things or if they need help for the mental illness known as hoarding disorder (HD) that reportedly affects between 2 and 4 percent of the world's population. The International OCD Foundation (obsessive-com provides some guidance, saying a mental health diagnosis of HD requires the following: a person collects and keeps a lot of items, even things that appear useless or of little value to …
What Minnesota graffiti artists need to know before practicing their art form
Graffiti art is a polarizing issue. Some think it is a form of artistic expression, like murals or paintings, that should be preserved or even sold in high end art galleries or public places. Others see it as a form of vandalism or an eyesore that must be eradicated. In 2016, Minneapolis' Graffiti Abatement and Enforcement Program spent $539,420 on graffiti prevention, removal and enforcement. In fact, the city has a website, hotline and an app you can use to report graffiti—and, …
How to seek penalties against a neighbor or defend your rights at home
It's the old Hollywood trope: Kids throw a big party when their parents aren't home; the cops get called; everyone runs. But what happens when adults are having a party, and the neighbors call the cops? No one is breaking the law just having a party, so why would law enforcement officers show up? Disturbing the Peace Disturbing the peace is why. Everyone in the State of Minnesota has a right to peace and tranquility within their dwelling. If anyone obstructs or intrudes upon anyone else's …
The ways to enter these kinds of contracts and avoid predatory landlords
For some Americans, the dream is home ownership. But for far too many, it's a goal that is out of their financial reach. It may be a poor credit score or prior foreclosure. While you may not qualify for a mortgage, you still need a place to live, and one option to consider is a rent-to-own contract. Essentially, rent-to-own contracts are an agreement between a homeowner and a home buyer to slowly transfer the property without involving a real estate agent, mortgage company or third-party …
Find top lawyers with confidence
The Super Lawyers patented selection process is peer influenced and research driven, selecting the top 5% of attorneys to the Super Lawyers lists each year. We know lawyers and make it easy to connect with them.
Find a lawyer near you