The Ins and Outs of Disturbing the Peace in Minnesota
How to seek penalties against a neighbor or defend your rights at home
on September 13, 2018
Updated on March 22, 2022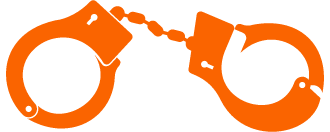 It's the old Hollywood trope: Kids throw a big party when their parents aren't home; the cops get called; everyone runs. But what happens when adults are having a party, and the neighbors call the cops? No one is breaking the law just having a party, so why would  show up?
Disturbing the peace is why. Everyone in the State of minnesota has a right to peace and tranquility within their dwelling. If anyone obstructs or intrudes upon anyone else's peace and tranquility, they have a right to call the police to enforce this provision of the law.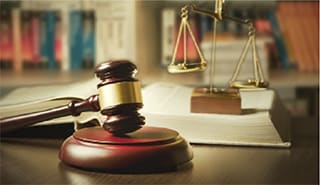 The crime of disorderly conduct is described as anyone who: fights, disturbs meetings, or engages in abusive language or obscene conduct with the intent to alarm, anger or provoke an assault or breach of the peace. You may think you can do whatever you want within the confines of your home, but this isn't the case. The law provides that disorderly conduct charges can be filed for behaviors in public, private and even a school bus.  
Some of the generalized behavior that is considered a disturbing of the peace:
Inciting violence by using offensive or abusive language in public or by shouting;
Bullying a student anywhere near a school or on the bus;
Ding-dong ditching;
Holding an unlawful public assembly (usually a meeting to discuss criminal enterprises);
Fighting or challenging someone to fight, or use fighting words, in a public place;
Shouting profanities out of a car window in front of a person's home over an extended period of time;
Public intoxication, drunkenness or being a public nuisance;
Letting your dog bark excessively in a residential area; and
Intentionally playing loud music, or noisy conduct, during the night that continues, even after a fair warning (or police officers show up).
We don't always get along with our neighbors. It is not enough that a person is merely annoying, harassing, or embarrassing someone else. The person's conduct must have been on purpose (willful) or with bad intent (malicious).
A disturbing the peace violation falls under a misdemeanor—the same classification as a disorderly conduct violation, and they share the same potential penalties. The courts have the ability to issue up to 90 days jail time and/or fines of up to $1,000.
If you're a victim of an incident of disturbing the peace, conventional wisdom is to first ask the neighbor to stop the behavior, then ask law enforcement to intervene, and then if the behavior persists, contact a reputable and experienced criminal defense attorney that can file civil charges under nuisance laws.
If you are charged with disturbing the peace, it is a fairly subjective charge and there are some defenses that are viable. Sometimes a more serious charge of assault or other violence or disruptive behavior can be lowered to a disturbing the peace charge through negotiations with the prosecutor. All of this can be helped by hiring an experienced and reputable criminal defense lawyer. 
For more information on this area of law, see our overview of criminal defense.