About Benjy Schirm, J.D.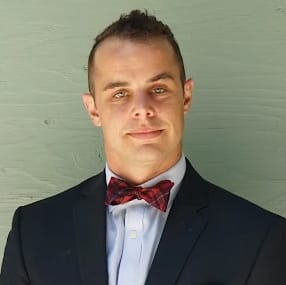 Benjy Schirm, J.D.
Articles written
147
Benjy Schirm is a storyteller, writer and advocate. He attended the University of Iowa as an undergrad, worked as a theater artist, and went on to earn a J.D. from Western Michigan University so he could take his storytelling from the stage to the courtroom. He has contributed to legal publications in Minnesota, and is a North Star Lawyer, full-time public defender serving Rice County, and on the 4th District Ethics Committee as an investigator.
Articles written by Benjy Schirm, J.D.
Know your rights as a street musician
On the streets of downtown Denver, as theater and concertgoers stream out of their evening's entertainment; they exit into an increasingly contentious outdoor busking market. Busking, the act of playing music for money on street corners, isn't itself a crime. But when business owners and residents begin getting complaints from their customers, public safety concerns or their operations are disrupted by these buskers, they do what business owners tend to do: They fight back. In 2016, the …
The tax implications when you win and lose gambling in Vegas
Hitting it big at a Vegas casino only to ride off into the sunset with stacks of cash is a fairly common dream. And like many dreams, it's largely rooted in fantasy. If you're planning to hit the strip sometime soon, rather than imagine your new home renovations or new yacht, first consider the tax implications if you're one of the lucky few to hit it big. The Internal Revenue Service (IRS) requires all casinos in certain instances to withhold federal taxes if you win over a certain …
The mechanism protects you, your family and beneficiaries from breaking federal law
With each passing year, the regulations on firearms become more stringent for gun owners. While these regulations and prohibitions loom in the distance, responsible firearms owners can protect themselves and loved ones from being subject to search and seizure of a gun collection through something called a gun trust. What Is a Gun Trust? Gun trusts are a legal vehicle to allow you and your family to enjoy and fire many of the items that the National Firearms Act (NFA) have regulated. These types …
What to do in Illinois if your phone won't stop ringing
To be in debt is one of the most unsettling situations. With each ring of the phone, the stress, worry, and concern grow. Though it can seem hopeless, it isn't always that way. In fact, there are ways to protect yourself from constant debt collector calls and harassment. Protections Against Debt Collection Agency Harassment The Fair Debt Collection Practices Act (FDCPA) sets forth the ways that people can collect debts. "Many people don't know that collecting debts is a highly …
Check in periodically, and call a lawyer if something seems fishy
It's advertised in nearly every credit card commercial: a free credit report. But what does your credit score mean, and what can you do it protect it? A credit score is a number that shows the likelihood that any person is to repay a debt. This number or score is based on all reported credit interactions, whether one paid debts on time, and how many outstanding debts they have. Banks and lenders will look up this score to determine whether they should lend someone money or open credit lines. …
A law change allows other options than involuntarily committing them
Californians hear the crises of poverty, homeless people, mental health and opioids continue to ravage our communities. In the rare event that a solution is proposed, it's often temporary. But in California the legislature has taken a step that it hopes has lasting power, and is already on the sharp rise in Los Angeles, San Francisco and San Diego counties. California has seen an influx of involuntary committals to its mental health treatment facilities in recent years, and often it's …
Don't let international companies cherry pick upon your success
As your business grows and becomes more successful, you're at increasing risk of becoming a target of cybersquatting—that is, the practice of registering well-known names as internet domains with the aim of reselling them at a profit. Laws are different in other countries, and this is especially true in the area of intellectual property and the protections that many businesses rely upon. Cybersquatting has become a lucrative practice in countries like China due to its laws regarding …
Is my idea even patentable?
The world of patents can be confusing to traverse, whether you're a first-time inventor or someone with a few patents under their belt. If your work has made it all the way to a patent attorney, it can even be difficult to know what you expect. "We ask: how things are done or created, how the invention actually works and how it will actually be implemented," says patent attorney Joaquin Hernandez of Duane Morris law firm.  Here's what to know about the patent application process.  What …
There can be many risks and drawbacks involved
Most private citizens like to think they'd do the right thing in the face of danger. As children, many dream of being superheroes, solving crimes and keeping the world safe from evil forces. And as adults, some join neighborhood watches and other civic organizations. But what happens if you see a crime being committed in Ohio? Can you stop it? Citizen's Arrest Law The law in says that, when a felony has been committed, or there are reasonable grounds or probable cause to believe a felony has …
In Florida, throwing out a case can happen in one motion
You may have seen, on TV, a courtroom drama where a defense attorney objects, over and over, while the prosecution builds their case. When the smoking gun is revealed, the defense attorney leaps to their feet, shouting, "Objection, your honor! I demand a mistrial!" But what does that mean? What is a Mistrial? Mistrials are trials that are terminated and declared void before jury members return a verdict, or before the judge renders their decision in a non-jury trial. Mistrials can occur for …
Find top lawyers with confidence
The Super Lawyers patented selection process is peer influenced and research driven, selecting the top 5% of attorneys to the Super Lawyers lists each year. We know lawyers and make it easy to connect with them.
Find a lawyer near you