About Benjy Schirm, J.D.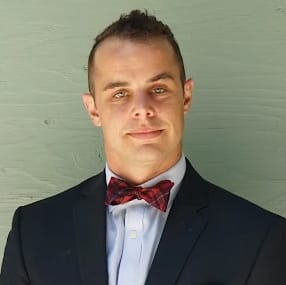 Benjy Schirm, J.D.
Articles written
147
Benjy Schirm is a storyteller, writer and advocate. He attended the University of Iowa as an undergrad, worked as a theater artist, and went on to earn a J.D. from Western Michigan University so he could take his storytelling from the stage to the courtroom. He has contributed to legal publications in Minnesota, and is a North Star Lawyer, full-time public defender serving Rice County, and on the 4th District Ethics Committee as an investigator.
Articles written by Benjy Schirm, J.D.
They may save farmers money, time and worries
The lawyers who keep the farming industry running and help sustain billions of Americans each day are called agriculture attorneys. But what does an ag law attorney actually do? "It touches upon every area of law," says Cari Rincker, one such agricultural lawyer. "It's just in a specific industry. I tend to do transactional work on a national scale: business planning and contracts, estate planning and compliance issues, federal permit issues, zoning issues, easement concerns—all in …
When inventors should call one, and what to avoid beforehand
When you have that flash of brilliance and you think you have something innovative that the world needs, your best move may not be to your laboratory or workshop to make sure you can make it happen. Instead, your first call should be a lawyer. "We offer a freedom to operate analysis, where a client will say, 'We are designing this product and want to make sure that we aren't infringing on any patents.' We will go out and do a search of current patents and come back to them and say what …
Changes in employment benefits law that Illinois business owners need to know
According to Caldwell, the Mental Health Parity Act requires that companies offer additional benefits for various mental health and therapy type programs. If your benefits package doesn't contain these offerings, there is a high likelihood of being out of compliance.  With just these considerations, business owners often must rewrite entire health insurance policies and communicate these changes to all of their employees. It is best practice to have your benefits plan reviewed annually. To …
What should an Illinois physician do if a complaint is filed against them?
With every patient's life in their hands, doctors have to be held to a high standard. But should we demand perfection out of our health care providers? "There are certain requirements a plaintiff needs to meet before they sue a doctor or a hospital," says medical malpractice defense attorney Lisa M. DeLeon. "The public policy reasons behind this are the state and the law recognize that doctors and hospitals have difficult jobs, and so anyone going after them must meet procedural and …
Reach out to prevent harm at your Illinois company
It's hard as a business owner to know exactly where your resources should be allocated. Both time and money are required to protect your future and to repair the mistakes of the past. With all of the facets of your business, what is most essential? Malaika Caldwell says employee benefits plans should be on the top of the list. "People call me on an annual basis to ensure compliance with all of the regulations," says Caldwell, an employee benefits attorney. The Employee Retirement Income …
It's not required by law, but forward-thinking businesses are doing it anyway
Employers must constantly be vigilant in their pursuit of compliance. As societal considerations meet with new generational ideals, employers must annually evaluate their benefits packages and plans for compliance under both federal and state law. One often overlooked area of employee benefits at the moment is transgender health insurance. A self-described benefits guru and employment attorney, Malaika K. Caldwell says, "There is a huge push for offering transgender health benefits, including …
Illinois business owners should be proactive
If you own a business with employees, or are contemplating adding more employees to your established business, you should probably have already reached out to an attorney. "Labor and employment is a very unique practice area of the law, because on top of the generalized employment litigation, we spend a decent amount of time counseling companies with their concerns to prevent legal issues from arising, says Illinois attorney Erinn Rigney. "Business owners should be just as proactive in …
An employment attorney can help before issues arise in Illinois
"Social media has had a profound impact on the workplace," says employment attorney Erinn Rigney. "Ten to 15 years ago, people had a different idea of what work meant. They would show up at an office building, complete their tasks and leave for the day. Work was typically not on their minds when they went home, and they certainly weren't communicating with work through emails, phone calls or text messages." There is also unsanctioned use of social media accounts by employees …
They can help with structure options, contracts, and more in Illinois
This year you're going to do it: You're going to strike out on your own, and finally start your own small business; you have the right experience and knowledge, and even a great product. But is there a path that can potentially lead your startup to being more successful? For one, you should call a lawyer. "When you start getting the inkling that you may want to start a business, that's when you want to find a business attorney to help organize that inkling," says attorney Marshall …
Options to protect a juvenile's criminal record in Illinois
No one is perfect, and we all make mistakes—especially in our youth. But if those mistakes land your child in the juvenile justice system or juvenile detention, thankfully there are options in Illinois. While young people may violate the law at some point during their adolescence, most juvenile crimes are minor violations such as missing curfew, shoplifting, littering, or speeding. A relatively small proportion of juveniles are actually arrested and enter the juvenile justice system each …
Find top lawyers with confidence
The Super Lawyers patented selection process is peer influenced and research driven, selecting the top 5% of attorneys to the Super Lawyers lists each year. We know lawyers and make it easy to connect with them.
Find a lawyer near you