How Do Mistrials Work?
In Florida, throwing out a case can happen in one motion
on November 7, 2018
Updated on February 8, 2021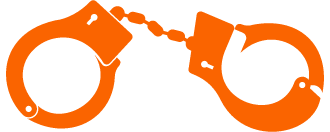 You may have seen, on TV, a courtroom drama wherein a defense attorney objects, over and over, while the prosecution builds their case. When the smoking gun is revealed, the defense attorney leaps to their feet, shouting, "Objection, your honor! I demand a mistrial!"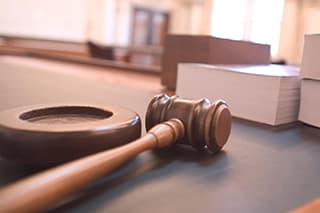 But what does that mean?
Mistrials are trials that are terminated and declared void before the jury returns a verdict—or, the judge renders their decision in a nonjury trial. They can occur for many reasons, including:
death of a juror or attorney
an impropriety in the drawing of the jury discovered during the trial
a fundamental error unfair to the defendant that cannot be cured by appropriate instructions to the jury
juror misconduct—i.e. having contacts with one of the parties, considering evidence not presented in the trial, conducting an independent investigation of the matter
the jury's inability to reach a verdict because it is hopelessly deadlocked
Either side may make a motion for a mistrial. The judge will either grant the motion and declare a mistrial, or he or she will not grant the motion, and the trial will go on.
To determine whether a trial should go on past one of the above circumstances, the court must make a determination that continuing the trial at this point in time would be a waste of time and expense. If the situation in the trial is now futile for a defendant to get a fair and impartial jury, a mistrial may be granted. But this should be done, as the court says, as an extraordinary remedy used with great care and only in the cases of absolute necessity.
Recently, a Florida court declared a mistrial on a charge of aggravated battery in which it was alleged that one man shot his cousin over a card game. Unfortunately for the prosecution, they withheld important evidence from the defense and the judge declared a mistrial.
After a mistrial is declared, there are a number of different possibilities in Florida. The U.S. Constitution prevents anyone from being tried twice for the same crime. This Fifth Amendment protection is tricky, however, when it comes to mistrial—as a defendant may be tried again if the defendant requests or consents to a mistrial. If the mistrial is over the defendant's objection and consent, a retrial may be barred. If the mistrial happens due to judicial or prosecutorial misconduct, retrial of the case is prohibited.
Most of these specificities are based on public policy. If the defense is calling for a retrial based on anything but prosecutorial or judicial misconduct, the state should get another crack at prosecuting the accused.
This extraordinary remedy is only occasionally given out, and to know how and when to apply a mistrial ruling requires having an experienced and reputable criminal defense attorney in your corner. 
For more information on this area of law, see our overview of criminal defense.