How Do I Find a Lawyer, And How Much Will it Cost?
Resources to help you search and factors to consider
By Katrina Styx | Reviewed by Canaan Suitt, J.D. | Last updated on May 9, 2023 Featuring practical insights from contributing attorney Thomas F. Nelson
Use these links to jump to different sections:
Once you've determined you need legal assistance, the next challenge is to find a lawyer who can help with your particular case. Two primary considerations for your search are your location and your legal issue.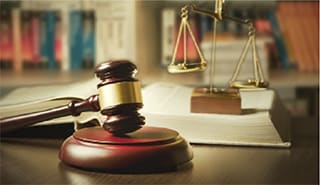 Lawyers are required to get a license from each state they intend to practice law in, so you need to find a lawyer who has an active license in your state.
Next, lawyers focus on one or a few types of law, so you'll want to find someone who has experience with your particular issue. If you've been in a serious car accident, a family law attorney might not be able to help you as much as a personal injury attorney could.
Where Do You Find a Lawyer?
A good first resource is your state's bar association. "Each state and each county and each district of a state has a bar association," says Thomas F. Nelson, president of the Minnesota Bar Association. "That bar association has a list of lawyers and arenas that those lawyers might work in, and contact information."
Many bar associations also offer a referral system. It won't tell you who's the best lawyer in the state, Nelson notes, but it does help narrow your search to the area you need, whether it's having a will drafted, a family law matter, the purchase of a business, or an automobile accident, for example.
Another common way to find a lawyer is simply ask. "Wondering how to find a lawyer is kind of a private matter," Nelson acknowledges, "but there might be friends or colleagues who have worked with especially capable lawyers." Those contacts may be able to recommend a lawyer they had a good experience with.
Many people simply head online, using a directory of highly qualified and top-rated lawyers such as the Super Lawyers list.
Lawyers themselves are another good resource. If you or someone you know has a connection to a lawyer, but that lawyer doesn't work with your type of legal issue, they may be able to refer you to another lawyer who does.
How Do I Find a Good Lawyer?
Every client wants to hire the best lawyer they can. But how do you determine a lawyer's quality? First, it's important to understand that each case is different, and a lawyer who was perfect for someone else's case might not be right for yours.
"Most lawyers have really good websites and really good biographical information," Nelson says. "There's usually a description of what kind of work they've done in the past or what kind of capabilities they might have."
Biographical and law firm information is also available through the Super Lawyers directory.
What To Look For in a Lawyer
Here are a few things to consider in determining if a lawyer will be a good fit for you and your case:
Prior Case History
Has the lawyer completed cases similar to your own? Have they won, lost, or settled their past cases?
Do they represent individuals, organizations or businesses? Do they represent defendants or plaintiffs or both?
Reviews and Recommendations
Previous clients can be a valuable resource for prospective clients.
Reviews are often readily available on a lawyer's website as well as through third-party providers and can give you an idea of how a lawyer interacts with clients.
Peer reviews can indicate if a lawyer has a good reputation among other legal professionals. If you know someone who has dealt with a similar legal issue, you can ask them to recommend a lawyer they had a positive experience with.
Personality
You want to feel comfortable working with a lawyer, as they will need to know sometimes sensitive details about you and your situation to give your case the best possible outcome.
Some lawyers conduct their work in a highly formal manner, while others opt for a more casual experience for the clients.
Pick a lawyer whose personality and approach gives you confidence.
How Much Does a Lawyer Cost?
There are several methods lawyers use to charge for their services depending on the type of case, and some cases will cost much more than others.
Some lawyers offer free consultations and others charge for an initial consult. Be sure to understand what your financial obligations will be and what services are included before you meet with a lawyer or sign any agreements.
Below are some of the common fee arrangement terms you'll see regarding charges for legal services.
Contingency Fee
One of the ways lawyers charge clients for services is called a contingency fee.
"What that typically means is that the lawyer will agree to take on your case and explore either settlement or trial," Nelson explains. "And if there's a recovery, then the lawyer gets a portion of that recovery."
It's important to note, however, that some expenses incurred over the course of your case may be handled separate from a contingency fee. So even if you lose the case, you may still owe your attorney fees for certain expenses.
Hourly Fee
When you hire a lawyer on an hourly rate basis, you pay for the amount of time the lawyer spends on your case.
"The lawyer will charge based on hours of work put in," Nelson says, "like any hourly employee."
Typically, he adds, the lawyer will evaluate the case or situation and decide if he or she feels qualified to work on it. Hourly billing usually won't start until after there is a signed agreement describing the billing terms.
Flat Fee
A flat fee is often used for legal services that have well established processes and expectations.
This is a one-time fee that covers the full scope of the work required. Drafting a simple will, establishing power of attorney, filing a patent or other legal documents are often priced using a flat rate.
Pro Bono
Under certain circumstances, a lawyer or firm may be willing to provide legal representation "pro bono," meaning without charging the client.
Many state bar associations also provide resources for finding legal aid. Pro bono services are intended to help ensure low-income clients still have access to legal counsel without legal fees and, in turn, fair and just treatment under the law.
For more information, consider reaching out to an experienced attorney for legal advice based on the practice area of your legal matter, be it family law, estate planning, DUI, medical malpractice, real estate or intellectual property.
For more information on this area of law, see our general litigation overview.
What do I do next?
Enter your location below to get connected with a qualified attorney today.
Additional General Litigation articles
Attorney directory searches
Helpful links
Find top lawyers with confidence
The Super Lawyers patented selection process is peer influenced and research driven, selecting the top 5% of attorneys to the Super Lawyers lists each year. We know lawyers and make it easy to connect with them.
Find a lawyer near you