Legal Representation's Red Flags
Warning signs your lawyer may not be the right fit
By Andrew Brandt | Reviewed by Canaan Suitt, J.D. | Last updated on May 9, 2023 Featuring practical insights from contributing attorney Dori Foster-Morales
Use these links to jump to different sections:
As Dori Foster-Morales puts it: "No one teaches you how to hire a lawyer."
So how do you know when you've hired the right one for your case? And what are the warning signs if you haven't?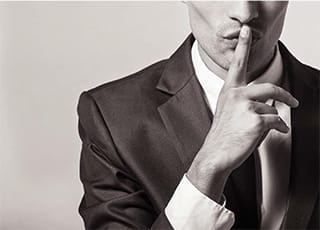 Foster-Morales, a family law attorney and past president of The Florida Bar, compares the process of finding an attorney to that of picking a wedding planner.
Paul Kiesel, a personal injury attorney and former president of the Los Angeles County Bar Association, likens it to selecting a doctor. "You can go to a dozen doctors that are equally as good," he says. "But finding the doctor who you feel has the bedside manner that you're comfortable with is the one you have to select."
Communication is Key
Lawyers agree that at the end of the day, if you can't communicate with your lawyer, it's probably not going to work out.
"If you have a question—and maybe it's a dumb question—how that lawyer communicates to you the answer is very important," says Foster-Morales. "If you're afraid to ask your lawyer a question, you're with the wrong lawyer. If, in the honeymoon period, you can't even ask a dumb question, that's not good."
While Foster-Morales acknowledges that going through a divorce is never comfortable, you shouldn't be instantly butting heads with your attorney. Just as bad is the lawyer who won't butt heads at all.
"You want to be very wary of the overly aggressive lawyer who doesn't seem to be giving you advice but seems to simply be agreeing with you," she says. "You just have to feel out how realistic people are being with you, how honest they're being with you. We all have credibility detectors—we know when our kids are lying to us. You want to be wary of someone who is just going to agree with you."
Disorganization and Disregard
David B. Sosin, a business attorney and former president of the Illinois State Bar Association, says it's important to take a look at how the lawyer's office is kept. "If you walk into the office and there's files everywhere, and the desk is full of papers—to me, that's a red flag," he says.
Before you even sit down with the lawyer, you should note how the attorney or law firm keeps in touch. If they're failing to respond, says Foster-Morales, "I would just figure they're either too busy or not interested in your case," she says.
Kiesel notes that lack of communication on the lawyer's end is the number one complaint clients have, nationwide. "There are some amazing trial lawyers who are never going to call the client back. It's just not the world they live in, it's not where they do best," he says.
"I believe that you have to set what your expectation is, in terms of communication. And that lawyer or firm needs to either reflect your level of communication, or you need to go to a different law firm."
Changing Counsel
Most attorneys agree it's OK to make one change of attorney during a case.
At the very least, says Foster-Morales, if you're uncomfortable in the middle of a trial, you should interview a new attorney and give them the rundown. "Sometimes you need that second opinion," she says. "Don't be afraid to tell your lawyer you're a little uncomfortable, and see what they think about getting a second opinion."
"We always tell clients they should feel free to terminate their representation or not engage the attorney if they feel it's not a good match for them," says Kathryn Grant Madigan, an estate planning attorney and former president of the New York State Bar Association. "When you're dealing with trust and estates, there's a relationship that develops. It's not a one-and-done."
"If a lawyer does not meet your expectations, you should make a change of attorneys as soon as that becomes clear," adds Kiesel. "The client should not be afraid to make a change of attorney if they're not getting what they want from their existing law firm."
To find an experienced and reputable attorney, search the Super Lawyers directory based on your legal issue or location. For more information on this area of law, see our general litigation overview.
What do I do next?
Enter your location below to get connected with a qualified attorney today.
Attorney directory searches
Helpful links
Find top lawyers with confidence
The Super Lawyers patented selection process is peer influenced and research driven, selecting the top 5% of attorneys to the Super Lawyers lists each year. We know lawyers and make it easy to connect with them.
Find a lawyer near you