About Andrew Brandt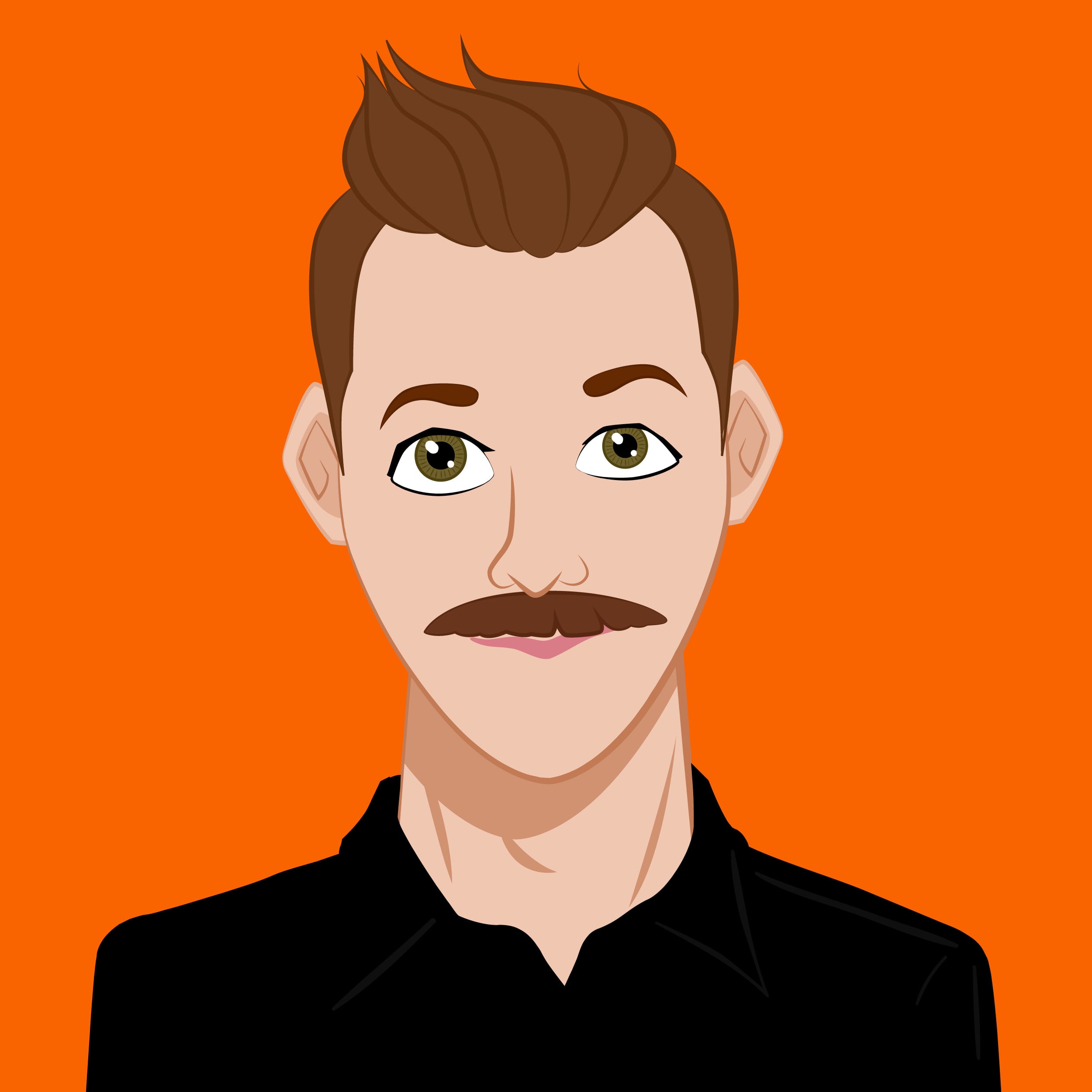 Andrew Brandt
Articles written
173
Andrew Brandt is the associate editor on Super Lawyers' staff. He serves as the editor for the Missouri-Kansas, Mountain States, Oklahoma, and Texas Rising Stars magazines, and he additionally writes, fact-checks and proofreads for numerous other Super Lawyers issues (and for the website). He graduated from the University of Wisconsin-Madison with degrees in English literature and environmental studies, and his byline has appeared in a variety of places, both online and in print.
Articles written by Andrew Brandt
When he's not a family law attorney, Tyler P. Brown is an NCAA basketball referee
Tyler P. Brown has played basketball his entire life. But as a self-proclaimed "little guy," he truly learned the game by observing it while riding the bench. As an undergrad at Virginia Tech, Brown put that knowledge to use by refereeing intramural games, and has since worked his way up to officiating at the junior college, NCAA Division II and NCAA Division III levels. Concurrently a family law attorney at The Spencer Law Group in Columbia, Maryland, Brown recently spoke with Super …
Six pillars of the legal community look back on three decades of law
In August 1991, Minnesota Law & Politics published its first-ever Super Lawyers list. In the ensuing three decades, firms have opened and shuttered, careers have begun and ended, but the six lawyers we spoke with have remained constant fixtures in Minnesota law and on our Super Lawyers list. They've graced covers and spearheaded everything from the Big Tobacco settlement to the region's biggest criminal defense cases. Now they tell us how the state of law in Minnesota has—and …
Mullins McLeod left no stone unturned when a former mayor was murdered
On May 16, 2011, Cottageville Police Officer Randall Price fatally shot Bert Reeves, a former mayor of the 800-person town northwest of Charleston. Reeves, acting as a concerned citizen, was obtaining formal abuse-of-authority and excessive-force complaints against Price—who had been featured in the 2005 Post and Courier article "Tarnished Badges"—when Price, driving a police-issued vehicle, boxed Reeves in on a single-lane dirt road and, ultimately, killed him.  Mullins McLeod, a …
A refereeing career taught Matthew Foerster how to make difficult calls
Matthew Foerster began playing soccer at age 7, and picked up refereeing just four years later. "I'd spend the weekends at the soccer field, playing in the morning and refereeing a few games afterward—or vice versa," he says. "I did it for fun at first, some money on the side. It was fun being a 12-year-old, getting to tell parents and coaches to focus on the game." He continued officiating and playing as his family moved from Pittsburgh to Arkansas, and as he went on to the …
It's an uphill battle, but attorneys say it's possible
Will contests are often a culmination of a lifetime of perceptions about family interactions. Many cases arise from blended families—be it a second spouse inherits more than the decedent's children think they should, or the kids believe the stepsiblings should have been left out altogether. "Will contests usually get started when people have expectations based on what their parent has told them will happen with their estate that are different than what that parent wrote in his or her …
Things to look for when selecting the law firm to handle your personal injury claim
When you've been injured and you're looking for legal help, you want to know that the person in your corner is well-qualified for the job. Experience and results are two key considerations to keep in mind, says Quentin Brogdon, a personal injury attorney at Crain Brogdon Rogers in Dallas. "A client should not want a lawyer to be learning how to handle a new type of case using the client's case for that purpose," he says. Bill Dippel, a personal injury attorney at the Law Offices of …
Chip Robertson on his stint with Missouri's highest court
What was your path to the Missouri Supreme Court?  I was Governor Ashcroft's chief of staff. And, before that, I had been the number two guy in the attorney general's office. I was barely 33—and that was basically as young as it had ever been in Missouri. The Supreme Court at that time had six guys, all of whom were older than my father, and most of whom hated each other. There was a sense, among some of the people who were interested in getting the court to do its job a little better, …
How to solve or avoid a pet-custody dispute in the Battle Born State
If you have a child, and you're going through a breakup or divorce, putting a child-custody plan in place is going to be part of the process. More and more, splitting couples are also having to decide who gets the pet. While the safest option is for the partners to decide who gets the pet in the event of a breakup or divorce at the time of adoption or purchase, Jennifer Braster, a business litigator at law firm Naylor & Brastor in Las Vegas, says, "Most people don't think that way. And …
How to expect the unexpected in NYC
In 2019, there were more than 3,800 motor vehicle accidents involving a cyclist who was seriously injured or killed in the New York City area, according to Marc S. Albert, a personal injury attorney at his eponymous firm in Astoria.  "Motorists often don't look out for bicyclists—whether it's opening a door, going through an intersection, or making a turn," he says, adding that drivers not seeing bikes in blind spots is another common culprit. Doorings are the most common accident …
The importance of brand standing in Michigan
If your business has both a brand name and a logo, you are not required to register them with the United States Patent and Trademark Office. However, there are several benefits to doing so.   Two drawbacks to not registering, says Jeremy Bisdorf, an intellectual property attorney at Jaffe Raitt Heuer & Weiss in Southfield, include: not knowing if you're infringing on someone else's mark, and lacking stronger protection for your brand moving forward. Although you are still sheltered by …
Find top lawyers with confidence
The Super Lawyers patented selection process is peer influenced and research driven, selecting the top 5% of attorneys to the Super Lawyers lists each year. We know lawyers and make it easy to connect with them.
Find a lawyer near you