Playing on a Different Court
When he's not a family law attorney, Tyler P. Brown is an NCAA basketball referee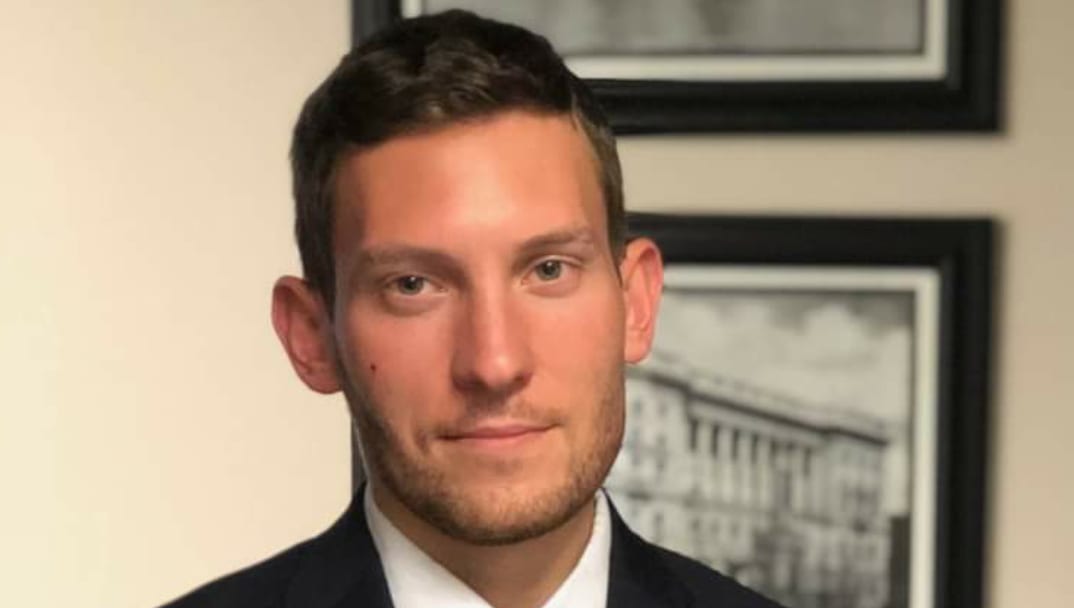 Super Lawyers online-exclusive
By Andrew Brandt on March 13, 2023
Tyler P. Brown has played basketball his entire life. But as a self-proclaimed "little guy," he truly learned the game by observing it while riding the bench. As an undergrad at Virginia Tech, Brown put that knowledge to use by refereeing intramural games, and has since worked his way up to officiating at the junior college, NCAA Division II and NCAA Division III levels.
Concurrently a family law attorney at The Spencer Law Group in Columbia, Maryland, Brown recently spoke with Super Lawyers about his refereeing path.
When and why did you start refereeing basketball?
Playing intramural basketball at Virginia Tech as a freshman—and me being the hot-headed, competitive person I am—I caught myself frustrated at the student referees. The initial thought was, "This can't be that hard. You guys are, for lack of a better word, kind of trash!" When I decided to actually do it, I quickly learned it wasn't as easy as I originally thought.
My sophomore year of undergrad at Virginia Tech was when I started refereeing with the intramural program there, which at the time was led by Jen Rezac. She is currently a big-time NCAA Division I women's basketball official. She was an awesome mentor.
What was the climb from there?
By my senior year of undergrad, I was working high school basketball down in Southwest Virginia—and then doing some high school games back in Hagerstown, Maryland, where I grew up, when I'd be home for winter break. When I started law school, in 2015, that was the first year I tried out for a collegiate conference, and I made the refereeing staff that year. The first two years of my collegiate career I did junior college games in Maryland, New Jersey, Pennsylvania, Virginia and Delaware. My third year as a collegiate ref, around 2017, I got my contract for NCAA Division II and Division III.
Do you travel often?
From the beginning of November through the middle of March, it's anywhere between one and four times a week. My conferences extend up to Northern Pennsylvania and down to North Carolina, so I basically travel the middle chunk of the East Coast.
The travel itself is fine. It's just figuring out the balance between making sure that my tasks and responsibilities as an attorney are getting done, and then finding time to go to the games I'm scheduled for.
What is your favorite aspect of being a referee?
The game is what it is; I've loved basketball since I was little. My job as a ref is to call the things that I see, and prevent worse situations from happening. My goal is to not become a part of the game such that it changes the outcome in a bad way. Towing that line—being a part of the game while trying to let the players decide it—that is probably the thing I enjoy most.
What are the tougher parts?
The thing that gets most people is the pretty regular rash of trash you hear while you're doing the job. While you're trying to work, you've got a coach screaming in your ear, unhappy players who think you're making the wrong call every time you turn around, and then there's the hundreds—if not thousands—of fans who are also not happy.
In that moment, you have to engage with players and coaches. If you don't, they will think, "He's ignoring me, he doesn't know what he's doing. He's a problem." Getting to a point where you can go over to an extremely unhappy coach and be able to have a conversation with them to address their concerns—even if you don't agree at the end of the day—is a skill I've definitely had to build up and get better at.
When you get off the floor, or even when you're on it, half the crowd and half the coaches and half the players think you're doing a great job, and the other half doesn't. It's just the name of the game.
Are there any legal skills that have helped your refereeing career, or vice versa?
As an attorney, our job is to represent a client. As a ref, you're making the decision to stop the game to tell certain people whether or not they're right. If I had to use a cross-method description of how they operate together, and those skills translate? As an attorney, I feel more like a coach on a basketball floor. The clients, the witnesses—they're the players: It's their testimony, it's their evidence, it's their statements that will make an impact on the game, or the trial. I'm there to walk them through situations that are unexpected, and hopefully get the result our team or client wants at the end of the day. As a referee, you are the judge—the one who gets to say, "Hold on, stop. We're not going to do this this way, we're going to do it a different way."
Stepping into those different mindsets has certainly helped me as an attorney to step into the mind of the person who has to make a split-second decision, like an objection. And my refereeing experience, dealing with coaches and players, has helped me have conversations with other attorneys—if they're upset about something, get them back to a position where we can still make progress. Even though the two jobs are so, so different, thinking about it in that way has helped me step into shoes that I wouldn't have been able to step into otherwise.
The NCAA Division I tournaments are approaching. Have you worked any lower division postseason games?
This year is actually the first year that I've been assigned postseason games for NCAA. On March 10, I have a Maryland junior college Region 20 semifinal. And then, on March 14, I have a Division III Coast-to-Coast Athletic Conference postseason tournament game as well.
Search attorney feature articles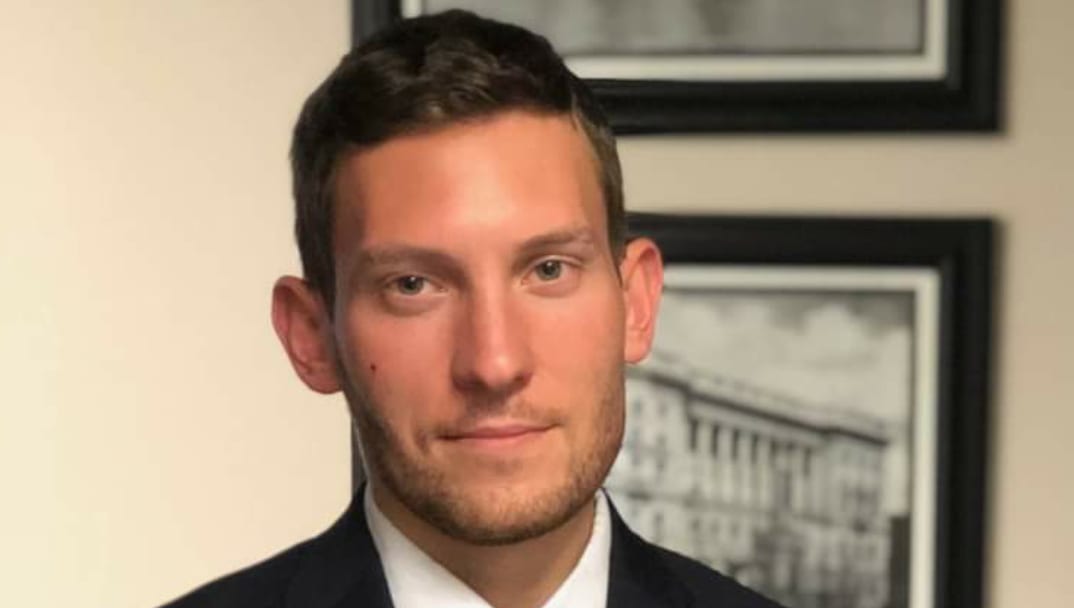 Featured lawyers
Helpful links
Other featured articles
Former Navy nuclear propulsion engineer Alfonso Chan is a 'workhorse'—and 'crazy smart'
Jack Schulz wants to litigate cases that make you put down your cup of coffee
Walking through his favorite Buffalo haunts
View more articles featuring lawyers
Find top lawyers with confidence
The Super Lawyers patented selection process is peer influenced and research driven, selecting the top 5% of attorneys to the Super Lawyers lists each year. We know lawyers and make it easy to connect with them.
Find a lawyer near you