What Are the Different Types of Criminal Defense Attorneys?
Learning the differences is vital
By Tim Kelly, J.D. | Reviewed by Canaan Suitt, J.D. | Last updated on April 12, 2023
Use these links to jump to different sections:
Criminal defense attorneys account for a complex and multifaceted area of criminal law. If you face criminal charges, a criminal lawyer has to work in your defense and reduce your legal penalties to the best of their abilities.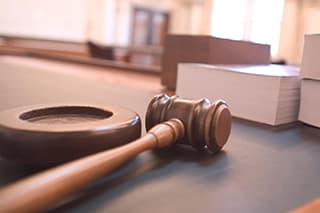 A criminal defense attorney's ability will depend on the court experience they've built throughout their career. Each criminal lawyer you consult with can speak about the different cases they have worked on. Through these free consultations, it will become clear that criminal defense attorneys have varying talents and specialties.
Before you begin meeting with criminal defense lawyers, it will be best to understand how criminal defense attorneys differ. As you will see, the specifics of your case and the attorney's experience will be key factors as to whether they are the right fit for your criminal case.
Duties of a Criminal Defense Lawyer
Criminal defense lawyers do more than defend their clients in criminal court. They apply their robust education and skillsets to each criminal case's specific needs and circumstances, navigating the criminal justice system and providing legal advice to their client as needed. Here are just a few of the many duties a criminal attorney performs before a case even goes to trial:
Advise you during law enforcement's investigation
Gather facts and evidence in preparation for a criminal trial
Engage in discussions with the prosecution for evidence exchange
Negotiate potential plea bargain agreements with the prosecution
Discuss your case with the presiding judge
File motions in your defense
A solid attorney-client relationship is essential when you've been accused of a crime and seek to avoid jail time. You'll want to consult with as many criminal lawyers and law firms as you can until you feel comfortable with a particular criminal attorney.
Distinctions Between Public and Private Criminal Defense
Generally, criminal law is divided between district attorneys, or prosecutors, and criminal defense attorneys. Criminal defense lawyers are further divided up into the following categories:
Public
All United States citizens have the right to legal representation. When a defendant is charged with a criminal offense and cannot afford an attorney, the court will appoint them one.
Suppose you have been accused of an assault but cannot afford to pay for your legal defense. In that case, the judge presiding over your case can appoint you a public defender. Public defenders are licensed attorneys that defend criminal cases for state-appointed agencies.
Private
Defendants who can afford to pay for their legal services generally turn to attorneys in the private sector. These are criminal defense attorneys who are self-employed or work for a law firm.
Many private attorneys focus on specific areas of law. For example, if you are accused of embezzlement, you should seek a criminal defense lawyer specializing in white-collar crimes. Alternatively, if you have been charged with a DUI, there is also a subsection of criminal attorneys that specialize in alcohol and drug crimes.
Seek an Attorney Who Specializes in Your Alleged Criminal Offense
If you have been accused of a crime, there are two factors you must be mindful of when selecting the right type of attorney for you:
The circumstances of your charged criminal offense
The experience of the attorney in defending cases like yours
This cannot be stressed enough. Most criminal attorneys focus on and build experience in a few specific areas of criminal law. If your alleged criminal activity involves domestic violence against a family member, you will want to speak to a criminal defense attorney specializing in that extremely sensitive area. Relying on the experience and knowledge of a skillful attorney can be invaluable at such a vulnerable time.
Perhaps you feel you have a strong case and want to go through the rigors of a criminal trial. In that instance, you will need an attorney with criminal trial experience who can navigate that complicated process and offer you the necessary legal advice to make the right call.
Should I Talk to a Lawyer?
If you have been charged with committing any criminal activity, you should get a lawyer as soon as possible.
An experienced criminal defense lawyer can evaluate the strengths and weaknesses of your case and help you make informed decisions about plea agreements and whether you would like to testify at trial. They will have a robust knowledge of the criminal justice system, including state courts and federal courts.
Your lawyer might also have a rapport with prosecutors, which can be beneficial during plea negotiations or sentencing. A skillful defense attorney will further have experience with how the process works, so there will be someone there to explain every step of the process to you.
Below are some common questions you might want to consider when meeting with an attorney for the first time:
What will happen if I am charged with criminal offenses?
Have I been charged with felonies or misdemeanors?
When do the police have to read me my rights?
Do I have to accept a plea deal?
What criminal punishment awaits if I am found guilty?
Can I assert an affirmative defense in my case, such as self-defense?
Look for an attorney with experience and a good reputation in criminal defense — someone who can give you legal counsel through your entire case.
To help you get started, you may want to consider looking for a criminal defense attorney through a service like Super Lawyers. To do so, search the Super Lawyers directory, using the search box to find a lawyer based on your legal issue or location.
What do I do next?
Enter your location below to get connected with a qualified attorney today.
State Criminal Defense articles
Related topics
Attorney directory searches
Helpful links
Find top lawyers with confidence
The Super Lawyers patented selection process is peer influenced and research driven, selecting the top 5% of attorneys to the Super Lawyers lists each year. We know lawyers and make it easy to connect with them.
Find a lawyer near you