When Should I Hire a Criminal Defense Attorney?
Knowing when the time is right
on April 26, 2022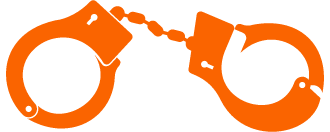 Whether you're facing criminal charges, believe you are about to be charged, or even if you want to confess to a crime: the truth is that you cannot hire a criminal defense lawyer quickly enough.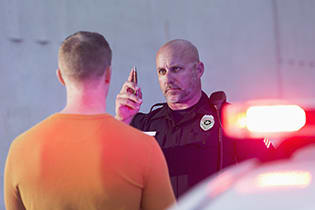 Effective legal counsel can help you navigate every possible outcome when facing criminal charges and possible jail time. Experienced criminal lawyers know the legal system like the back of their hands and can assist you in surmounting a capable defense strategy. But finding practical legal advice can be easier said than done, especially when factoring in elements like cost and availability.
When time is of the essence and quality matters, a simple Google search might not cover everything you're looking for in a criminal defense attorney. The good news is that finding an affordable attorney in your area has never been more straightforward. A third-party database such as Super Lawyers can put you in touch with capable, experienced attorneys today.
What You Need To Know
When you or a loved one are facing criminal charges, there is no time like the present to seek out effective legal counsel.
There are several benefits of having an experienced criminal defense attorney present at every stage throughout your criminal case, including keeping you informed of your constitutional rights as well as negotiating any potential plea bargains.
You have a right to an attorney if you cannot afford one.
You should not wait until the last possible minute to hire an attorney. But, if you do, there are convenient services like Super Lawyers that are here to help.
The Benefits of Hiring a Criminal Defense Attorney From the Start
You might be looking at an attorney's fees and thinking their asking price seems a little high. But consider this: delaying hiring an attorney can lead to a shoddy, haphazard criminal defense strategy. This could lead to more severe penalties in the form of hefty fines and more jail time.
While you should never spend beyond what you can afford, it would be best if you assess your financial outlook and begin your search for an affordable, experienced criminal defense attorney right away. It may save you money, in the long run, to have an attorney with you from the beginning. Here are a few things that attorneys can do for you:
Provide legal advice. You don't want to navigate the uncharted waters of the criminal justice system alone. In this way, criminal lawyers serve as helpful guides. They advise you on your legal rights, constitutional rights, the US legal system, possible defenses and walk you through every possible outcome of your case. Their advice can help you avoid a lengthy prison sentence when you are in legal trouble.
Have your charges reduced or dismissed. No one wants their worst moments ending up on their permanent criminal record. From the moment your criminal defense attorney begins working on your case, they will apply their legal skills and knowledge to poke holes in your criminal charges and possibly minimize your legal jeopardy.
Negotiate potential plea bargains. A plea deal is where you and your legal counsel reach an agreement with the prosecutor to concede or admit guilt on certain criminal charges in exchange for a reduced penalty. Plea agreements can be common in first-time DUIs and drug crimes, but it helps to have an attorney that is familiar with the process and knows how best to achieve this outcome.
Speak for you at every stage. Why speak for yourself in complicated legal matters if you do not have to? There are many stages before trial where the presence of an attorney can shield you from incriminating or misrepresenting yourself with law enforcement. Whether the issue relates to photo identification, an interrogation, or your arraignment, it would be best to be represented by an attorney.
Remember: You Have the Right to An Attorney If You Can't Afford One
The Sixth Amendment of the United States Constitution affords the right to an attorney at every stage of criminal prosecution, from a defendant's initial appearance all the way through their appeal. Unless a defendant waives this right, they can ask to have their attorney present for every stage of the proceeding.
If a defendant does not have the means to afford an attorney, they can notify the court, at which point a public defender will be provided to them at no additional cost.
No Later Than Arraignment
This article has already established that it is critical to your legal defense to have a lawyer working on your criminal case as soon as possible. But suppose you attended free consultations at multiple law firms and could not find an attorney in the criminal law industry that satisfies your legal and financial concerns. If your legal search has become unnecessarily prolonged, remember that it is critical to have an attorney present with you at your arraignment.
An arraignment is a hearing where the defendant is brought before the court to answer their charges formally. Granted, if you cannot afford legal representation, this would be an opportunity to inform the court. Different jurisdictions have different financial thresholds to determine whether a defendant has the means to afford an attorney. Consequently, if you have the financial means, it would be best to prepare a defense strategy well in advance. Part of that will be establishing an effective attorney-client relationship early on.