How To Pay For a Criminal Defense Attorney
Navigating the costs of an experienced attorney
By Tim Kelly, J.D. | Reviewed by Canaan Suitt, J.D. | Last updated on April 12, 2023
Use these links to jump to different sections:
Whether you're facing misdemeanor or felony charges, navigating the criminal justice system can cause a lot of uncertainty. One of the most pressing concerns during this time is finding an experienced criminal defense attorney you can afford.
Many factors go into how much you will have to pay for an attorney in your area. Further, criminal defense attorneys can be compensated in a variety of different ways. It would be best to find an attorney that accepts a method and timeline for payment that fits your life.
What You Need To Know
Assess your financial outlook before attending your first consultation. Know what you can afford, both short-term and long.
A variety of factors can affect how much you will have to pay for a criminal defense attorney. These factors include geographical location, attorney experience, and the intricacy of your legal situation.
Criminal defense attorneys can receive payment in various ways. Flat fees and retainers are standard methods.
Find a criminal defense attorney who accepts payment in a manner that fits your legal needs and financial outlook.
Survey Your Legal Needs and Financial Situation
When you've been hit with a criminal charge, time is of the essence. You'll want to move quickly to select an attorney and start building your defense. Still, it will be best if you take a moment to assess your legal situation while factoring in your finances.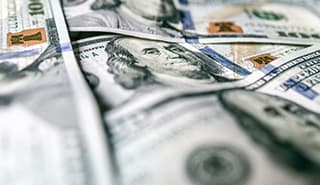 In the United States, criminal defense lawyers charging an hourly rate can cost anywhere between $100-$400 an hour.
You'll need to consider how much you can pay a criminal lawyer from the outset. But you must also factor in how much financial jeopardy you could be in by not paying for an attorney. Often, paying significant legal fees early on can avoid more considerable costs on the backend.
While most initial consultations are free, you'll likely have to make an initial payment once you decide to move forward, regardless of the payment structure you and your criminal defense attorney agree on. Therefore, it's important to know what you're prepared to pay in the short term and long term.
When court dates are looming, searching for the right attorney can often cost time you don't have. Consider making your search easier by using a trusted third-party service such as Super Lawyers. The Super Lawyers database can narrow down your search, addressing your legal needs quickly with the help of experienced, dedicated professionals.
Factors That Affect Criminal Defense Attorney Costs
There are many factors at play that can affect how much you will need to pay for a criminal defense attorney before you even begin attending initial consultations. Here are some of the determining factors that will go into the cost of your legal representation:
Geographical Location
The cost of a criminal defense lawyer varies throughout different parts of the country.
You can expect to pay higher legal fees in densely populated areas like Los Angeles, New York City, or Houston. In rural or suburban areas, criminal defense costs tend to be lower in comparison but still pricey.
Attorney Experience
Criminal defense lawyers and law firms with significant expertise and in-court know-how will charge higher attorney fees.
However, this experience can prove invaluable and save you in the form of legal fines and other significant penalties later on.
Severity and Nature of the Charges
This is where the facts of your criminal case come into play.
When you stand accused of a crime, the complexity of the case will play into the general attorney fees:
Misdemeanors often require fewer billing hours and prep work than felony charges. If a simple misdemeanor can be quickly resolved without court appearances, you can expect to pay less in legal fees.
Felony cases often involve considerably more fees.
How much your lawyer costs will depend on what type of case you have.
Court Costs and Trial
How much a criminal defense lawyer charges can often be affected by factors outside their control, such as the cost of court filing fees and expert witnesses.
These are issues that you must consider should your case goes to trial.
Payment Methods For Criminal Defense Attorneys
The criminal legal industry is vast, and many criminal defense lawyers accept one or several of the following fee structures. This is information you can gather early, either by phone call or during your initial consultation.
Free Through Public Defense
Technically, this isn't a payment method at all. Still, it's worth mentioning upfront: You have a right to an attorney in the United States. If you do not have the means to pay for an attorney, the court can appoint you a public defender.
The qualifications and thresholds vary from state to state, so ask the presiding court to obtain criminal legal defense for you if you cannot afford it. If you have the means to pay for your legal defense, you will need to seek out the services of a private lawyer.
Flat Fee
This is where the attorney charges an upfront, one-time fee that covers all expenses in addressing the criminal matter.
The flat fee is one of the most common and straightforward methods of paying your criminal defense attorney. While this can be a reasonable way to pay for legal costs, one potential drawback is that the size of the fee can be rather large depending on the complexity of the case.
Retainer
These are another common form of legal defense fee. With a retainer, a client deposits cash to an account that the attorney withdraws from as they work on the case. The attorney works off the retainer until it runs out, at which point the client will need to put more money into the account.
Typically, there is a minimum balance limit that the client and criminal defense attorney agreed to before they begin working on the case. Retainer fees can be a great way to pay for your defense if you are able to keep the account funded.
Financing Plan
This method works no differently than financing a piece of furniture or a car.
Here, the criminal defense lawyer is paid upfront through a personal loan taken out by the client. The client then pays the loaner back over time, usually plus interest.
This option can seem like quick relief, but those interest charges can become costlier over time.
Payment Plan
Here, you pay the attorney directly over a set period through installments. These installments can range from affordable to near impossible depending on your financial limitations and repayment timeline.
If you go this route, make sure that the monthly installments fit your larger household budget.
Have the Payment Conversation Right Away
After your free consultation, but before you formally hire an attorney, make sure to have ironed out how you will be paying them for their services.
Experienced criminal defense attorneys will have fee arrangements geared toward your needs. If an attorney's fee structure is not a fit for you, whether financially or otherwise, move on from that attorney. When facing a criminal charge, the attorney-client relationship should be built on trust.
Having a financial plan that works for both parties goes a long way in establishing that trust.
Should I Talk To a Lawyer?
Have you been alleged to have committed criminal acts or charged with a criminal offense? Then the answer is, "Absolutely."
An experienced criminal defense lawyer can evaluate the strengths and weaknesses of your case and help you make informed decisions about plea agreements and whether you would like to testify at a criminal trial. They will have a robust knowledge of the criminal justice system, state courts, and federal courts.
Your lawyer might also have a rapport with prosecutors, which can be beneficial during plea negotiations or sentencing. A skillful defense attorney will further have experience with how the process works, so there will be someone there to explain every step of the process to you.
Here are some questions you might want to ask an attorney when seeking legal advice:
What is your experience as a criminal defense attorney?
How much will you charge for your legal services?
What will happen if I am charged with criminal offenses?
Do I have to accept a plea deal?
How can I avoid jail time?
What punishment awaits if I am found guilty at my criminal trial?
Can I assert an affirmative defense in my case, such as self-defense?
Getting legal counsel on your criminal law needs is crucial. Look for an experienced criminal defense attorney who can guide you through your entire case using the Super Lawyers directory.
What do I do next?
Enter your location below to get connected with a qualified attorney today.
State Criminal Defense articles
Related topics
Attorney directory searches
Helpful links
Find top lawyers with confidence
The Super Lawyers patented selection process is peer influenced and research driven, selecting the top 5% of attorneys to the Super Lawyers lists each year. We know lawyers and make it easy to connect with them.
Find a lawyer near you