An Overview on Assault & Battery Law
The basics of assault and battery in criminal cases and civil cases
on December 15, 2016
Updated on May 1, 2020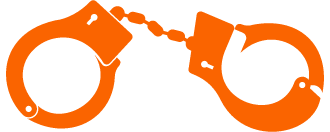 Assault and battery charges can result from a wide range of situations, and they can be addressed in both civil and criminal contexts. The following overview lays out the basics of assault and battery in criminal cases and civil cases, and you can use this information as you evaluate your situation and decide whether or not you have a case.
Overview
When someone threatens to hurt you or they cause harmful contact, you may have a cause of assault, battery or both. As stated above, you often have the option to pursue your case as both criminal and civil, but it depends on how the statutes work in your state.
Criminal
Criminal statutes are made and enforced on the state level, which means that the definitions of assault and battery will vary by location. Some states charge the offenses separately, while others combine them both into the singular crime of assault.
Criminal assault involves a threat of violence combined with the physical ability to follow through with that threat, but the threatening party does not need to follow through for the criminal act to have happened. Depending on the action threatened and the location of the crime, assault can be charged as a misdemeanor or a felony.
Criminal battery is the result of the threatening party following through with their threat and causing you harm. That harm doesn't have to be a physical injury; it can simply be that you were touched when you didn't want to be. States that separate these offenses often charge battery more severely than they do assault, and they generally have the option to charge both together. 
Civil
In civil law, assault and battery are separate offenses that often happen together, and both are considered "intentional torts." This means that they are both actions that the other party must have done on purpose.
Assault is defined as the attempt or threat to cause imminent bodily harm to the person of another. This does not require actual contact with the other party, but it does, however, require that the threatened contact be imminent—meaning that a threat to cause harm at some future date likely does not rise to the level of assault. If someone tries to punch you and misses, you likely have a case of civil assault if you thought they might actually hit you.
Battery occurs when someone has the intention to cause physical contact with another person and the contact happens. So, if the person in the assault example manages to punch you, you would likely have a case for battery. The other person usually doesn't need to intent harm; they only need to intend contact. 
Common Questions
The below are some questions you may be thinking of right now or questions you might want to consider when meeting with your attorney for the first time.
What are damages?
How are damages calculated?
Will I be able to recover my medical expenses?
Can I get damages for emotional suffering?
Finding the Right Attorney for Your Needs
It is important to approach the right type of attorney—to hire someone who can help you through your entire case. To do this, you can follow this link to the Super Lawyers directory and use the search box to find a lawyer based on your legal issue or location.
To help you get started, you may want to consider looking for an attorney who specializes in assault and battery.
Why Should I Talk to a Lawyer?
An experienced lawyer will know the applicable statutes in your state, so they will be able to help you determine whether you should bring a case for assault, battery or both. They will also be able to help you decide whether you should bring a civil or criminal case, and they will know if there are limitations on bringing both. Your lawyer will also be able to obtain any necessary medical documentation to prove your case, and they can interview potential witnesses.
A lawyer will further be able to anticipate potential problems with your case and advise you on how to approach them, and may even be able to help you avoid potential problems altogether. Your lawyer will also keep track of deadlines and file all the paperwork with the necessary courts and agencies, giving you one less thing to worry about as you navigate your case.
Why Super Lawyers?
Super Lawyers is a rating service of outstanding lawyers from more than 70 practice areas who have attained a high degree of peer recognition and professional achievement. The patented selection process includes independent research, peer nominations and peer evaluations. The objective is to create a credible, comprehensive and diverse listing of outstanding attorneys that can be used as a resource for attorneys and consumers searching for legal counsel. As Super Lawyers is intended to be used as an aid in selecting a lawyer, we limit the lawyer ratings to those who can be hired and retained by the public. You can learn more about the selection process here.