What to Do If Your Child is Arrested or Charged in Illinois
Diversionary options to protect a juvenile's criminal record
on October 8, 2018
Updated on March 18, 2022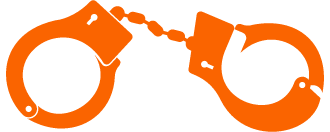 No one is perfect, and we all make mistakes—especially in our youth. But if those mistakes land your child in the juvenile justice system or juvenile detention, thankfully there are options in Illinois.
While several young people violate the law at some point during their adolescence, most incidents are minor violations such as missing curfew, shoplifting, littering, or speeding. A small proportion of juveniles are actually arrested and enter the juvenile justice system each year.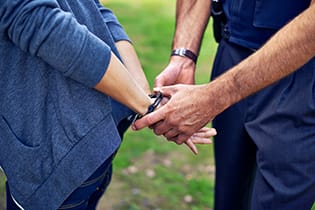 If a minor is taken into custody by a police officer, the officer may choose deferment. Rather than referring the case to the District Attorney, an officer may elect to informally release the alleged offender to their parents in what is called a station adjustment. Often these releases will be conditional and the minor will have to complete community service, participate in social services, attend a school or obey a curfew.
These adjustments may be made formally or informally. An informal station adjustment doesn't require admittance of guilt, but a formal station adjustment does. Informal adjustments are limited to 90 days and the formal station adjustments may last 120 days. Police officers may give up to three informal adjustments for felonies and misdemeanors. and can't give more than five every three years. They also may give three formal adjustments for misdemeanors and two for felonies. Overall, law enforcement cannot give out more than nine adjustments without the approval of the District Attorney.
If the law enforcement officer sends the case to the District Attorney's office, the prosecutor on the case may recommend a probation adjustment in lieu of filing a petition of delinquency or criminal charges. In this option, the minor must stay out of trouble and comply with all mandates given by the court system for a period of months—typically 12. If they successfully complete the year of supervision, the minor will be released.
If formal juvenile delinquency charges are filed after your child's arrest, the state's attorney may offer entrance into one of many restorative justice diversion programs. They can include:
community mediation panels and mediation programs
victim-offender conferencing and restorative justice circles
referrals for services, counseling, restitution, or other community-based programs that hold the youth accountable and provide opportunities for rehabilitation and restoration
One may receive a continuance under supervision unless the alleged offense is a serious crime, such as first-degree murder, a class x felony, or a forcible felony. This allows a minor to be under the supervision of the probation department for up to 24 months and, if they successfully do so, the charges aren't placed on their record.
A final option would be a deferred prosecution, which suspends the judgment in a case. If a minor can successfully complete their time without getting in any more trouble or violating any conditions, they are released from prosecution. Rather than being supervised by a probation officer, the minor must be supervised by a parent or guardian while in this program.
These are merely some of the options available to juveniles when they make mistakes. Although there are expungement programs to clear records later, one's primary focus must be to keep things off of any permanent record. It is essential to have legal advice from an experienced criminal defense lawyer to ensure a positive outcome in juvenile cases. Be certain to have all of your options explained and explored to ensure your child's needs.
For more information on this area of law, see our overview of criminal defense.