Can a Parent Be Charged with Kidnapping?
Yes, and it's most common among divorced families in North Carolina
on September 20, 2018
Updated on January 4, 2023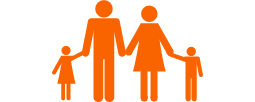 When you think of kidnappers, plotting criminals and human trafficking rings may come to mind. But many of the people charged with kidnapping in North Carolina are parents and their targets are the children they brought into the world.
The kidnapping statute in North Carolina says that one is guilty of kidnapping if they unlawfully confine, restrain or remove from one place to another a person under 16 years of age without the consent of their parents. So how can a parent be charged with this crime?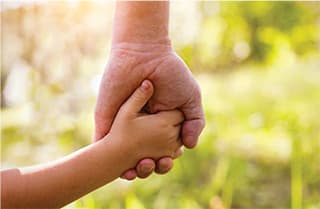 A wrinkle in this law is the phrase "legal custodian." Thus, if one parent violates the other parent's custodial or visitation rights by keeping a child away from the other parent, it is kidnapping. This can be the case if a parent flees with a child or if they are simply keeping them past their parenting time.
The way this plays out is that one parent is often unhappy with how the divorce went or how the family court custody decree is formed. Perhaps one parent has found another partner that the other parent doesn't approve of or want around their child. Maybe one parent wants to raise their child in a religious organization or be involved in a dangerous activity that may worry the other parent.
Whatever the case, what happens if the custodial parent who has physical custody, misses a handoff or moves to a new state without informing their ex-spouse?
Fortunately, there are many ways North Carolina courts can help. First, if you have a valid order of custody from a court and your spouse refuses to abide by the custody agreement, you may file a motion for contempt. A hearing will be set and a judge will have the opportunity to determine whether to hold the offending spouse in civil or criminal contempt. If there is a finding of contempt, there can be fines and jail time. You should contact a reputable and experienced family law attorney.
A second option is filing for a Temporary Emergency Custody Order—especially if the parent has fled or is refusing to cooperate with a court's custody order. The court will look to one of five reasons in assessing an order for temporary custody:
Provide continuing stability in a deteriorating situation
Preserve the status quo
Prevent a child's removal from the jurisdiction
Return the child to an appropriate custodian
Protect the child from harm, neglect or abuse
A third option is contacting the police and pursuing criminal kidnapping charges. Not adhering to a custody order will often leave police with little to do. But if a parent has concealed a child from their spouse or taken them to another state, the authorities may—under the Parental Kidnapping Prevention Act and the Hague Convention—ask their state courts to reach into other jurisdictions and bring kids back.
With all of these options, you'd do best to seek a reputable and experienced family law attorney to get your kids back and stabilize your family. For more information on this area, see our overview of family law.