Considerations With Physician-Aided Suicide in Montana
The difficulties and how to navigate them for patients as well as physicians
By Benjy Schirm, J.D. | Last updated on June 28, 2022
Use these links to jump to different sections:
People live their lives in different ways. Some want to live on their own terms, and wish to die in the same way. In the state of Montana, that is now an option thanks to Montana Supreme Court case Baxter v. Montana.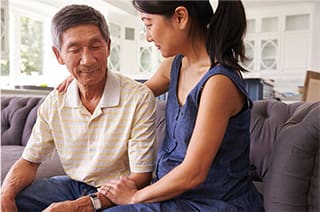 "In 2008, there was a district court ruling in a case where a physician was charged with prescribing a lethal dose of medicine with the intent that the patient take their own life," says Daniel J. Auerbach, a health care attorney in Missoula. "And the judge found there to be no intent. The case was appealed up through the courts and made its way to the state Supreme Court. Baxter v. Montana cited the Montana Rights of the Terminally Ill Act, [which allows a patient to refuse or withdraw from life-sustaining treatments] and held that the act of taking someone off life support is no different than providing them with aid in dying. Moreover, it doesn't give grounds for prosecuting a physician for giving this medication. They didn't go so far as to say you have the right to die with dignity—only that physicians shouldn't be prosecuted for this."
State Legislature Bills
Bills have gone back and forth in the state congress and senate in an attempt to pass a state law regarding this practice—some to legalize, some to criminalize. But as of 2018, the practice is not illegal and various physicians have been offering aid in dying as a service.  
"In 2013, when the bill was before congress, a highly respected family doctor in Missoula aided three patients with an end-of-life decision," Auerbach recalls. "He said he would follow the law at the time."
There is no such law, nor any specific requirements at this time. "But each time the law has been offered at the legislature to legalize this procedure, the bill has been identical to Oregon's," says Auerbach. Oregon averages about 60 physician-assisted deaths per year. "When doctors were testifying in support of this bill, they pointed to a very similar process, if not the same process that is required in Oregon."
Physician Protocol 
In the absence of regulations, some Montana physicians are following a similar protocol when prescribing these medications. Most states require that the patient be at least 18 years old; a state resident; mentally sound and capable of making and communicating health care decisions; diagnosed with a terminal illness that has a life expectancy of less than six months.
If a patient meets these and has a willing physician, they may receive life-ending medication. But that's not the end of it. They must fulfill several other requirements—most of them safeguards to ensure patients have an earnest need to end their life.
A patient must make two verbal requests to their physician that are at least 15 days apart. Then they must give a written request, signed in front of two qualified, adult witnesses. A patient needs two doctors to confirm the diagnosis and prognosis, and that the patient is capable of making medical decisions. The patient must likewise undergo a psychological examination to determine their judgment is sound.
In addition, the prescribing doctor needs to make several declarations:
the patient is not being coerced
they have informed the patient of the alternatives, including pain-management schemes
they have asked the patient to inform their family of their decision
they have offered a patient the opportunity to withdraw their request
the patient is able to self-administer the medication under their own power
"In anecdotal information I've obtained, the faith-based organizations that I have worked with have been proponents for physician's aid in dying," Auerbach says. "Hospice in Montana is also, generally speaking, a proponent for physician aid in dying because of the very slight difference between palliative care and this practice. Hospice in Montana is also closely organized with Providence Hospitals, which is a Seattle-based hospital system covering the country."
While Auerbach was at a critical care facility, he learned that doctors had been prescribing medicine in doses that they know to be lethal. "It happens whether condoned by statute or not, which is probably what is happening in every state with little repercussion because palliative care taken to the extreme is going to be lethal and it's hard to prove where that line is," he says.
If you or a loved one wish to have a physician's aid in dying in the state of Montana, you are best off procuring the help of a reputable and experienced attorney that can guide you through the legalities and ensure that both you and the physician involved are safe and as legally covered as possible.
For more information on this area of law, see our overviews of estate planning, wills, trusts, and probate and estate administration.
What do I do next?
Enter your location below to get connected with a qualified attorney today.
Attorney directory searches
Find top lawyers with confidence
The Super Lawyers patented selection process is peer influenced and research driven, selecting the top 5% of attorneys to the Super Lawyers lists each year. We know lawyers and make it easy to connect with them.
Find a lawyer near you