About Josh Karp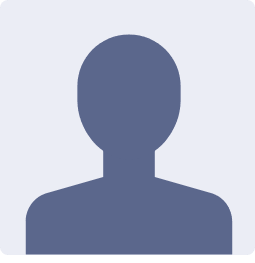 Josh Karp
Articles written
21
Josh Karp is the author of three books, including A Futile and Stupid Gesture and Orson Welles's Last Movie. Karp co-produced the award-winning Netflix documentary They'll Love Me When I'm Dead and his magazine work has appeared in Vanity Fair, Esquire, Playboy, AirMail and other publications. He has a J.D. from Loyola University (Chicago) and an M.A. in journalism from Northwestern University.
Articles written by Josh Karp
Dan Lust talks sports law like a sports fan
Dan Lust was the kind of kid who handed out NCAA Tournament brackets to his friends whenever March Madness rolled around. In Westchester, he was a fan of the New York Knicks, Rangers, and football Giants, as well as the San Francisco Giants, whom his father had rooted for when the team was in New York. Lust played, too, particularly soccer and baseball, but … "I was never good enough to play at a collegiate level," says the 34-year-old sports litigator at Geragos & Geragos. "But I …
How sharing a room as kids helped turn Heidi Vogt and Linda Vogt Meagher into top litigators
In 1962, when Wess Vogt was a medical student at Marquette University, he bought a small home in the Washington Heights neighborhood of Milwaukee for himself, his wife and their four children. The house was so small that all the kids had to sleep in a converted sewing room. Nine years later, the family moved to a house in Mequon that was big enough to accommodate separate bedrooms for the oldest daughter and the baby brother. The two middle children, though, Linda and Heidi, continued to share …
Howard Weg and David Shemano see the Terminator franchise through two bankruptcies
You'll find egos in any business, but—and with apologies to Irving Berlin—there are no egos like show egos. When most companies go bankrupt, for example, rarely do outside parties weigh in. But that's exactly what happened in the late 1990s when the rights to make Basic Instinct 2 were being auctioned and Paramount Pictures told the bankruptcy court that the star, Sharon Stone, had committed to make the movie for them but not for any other studio. Of course, when the rights were …
Laurel Bellows won't shy from a fight, but she'd rather work things out
In the lobby of the Chicago Bar Association (CBA) building stands a statue of Lady Liberty rising from—or, depending on your perspective, being devoured by—a block of bronze. It was donated by Laurel Bellows and her husband. "[The statue] will tell you all that you need to know about me," says Bellows, a former CBA president. It's a comment on what Bellows calls "our fragile democracy" and a visual expression of the nature of justice. For her, some days liberty is on the rise; …
Plaintiff's lawyer Don Prachthauser is true and prepared
Ask most trial attorneys to name their strengths, and you've got a sure conversation starter. Ask the same thing of Don Prachthauser—the silver-haired, 59-year-old Milwaukee plaintiff's attorney, and name partner at Murphy & Prachthauser—and he gives you a long, thoughtful look, followed by an equally long silence. You get the feeling the question has made him uncomfortable. When the silence ends, Prachthauser tells you there are any number of attorneys in Milwaukee who are better …
In Patricia Brown Holmes' biggest victory, she beat death
Patricia Brown Holmes is a former judge and a top-flight litigator with a personality so magnetic that her 4-year-old niece once jumped from a moving car when she saw her in a Chuck E. Cheese's parking lot. But the first thing you should know about her is this: "She directly, honestly, openly and literally looked death in the eye and said, 'You're not going to beat me,'" says Ron Safer, the managing partner at Schiff Hardin, who persuaded Holmes to leave the bench for private …
Chiquita's James Thompson on the complexities of global trade
In 1986, after graduating from the University of Michigan Law School, James Thompson packed his bags for the European Court of Justice in Luxembourg, where he became the first American stagiaire—which translates to trainee—under Justice Thomas O'Higgins of Ireland and Advocate General Sir Gordon Slynn of England. During his yearlong tenure, the European Commission debated the concepts of federalism, pre-emption and the elimination of trade barriers among member states. "For a young …
A minister's son, Deere & Co.'s Jim Jenkins credits his father for his worldview
The epiphany came during an embryology class in college in the 1960s. Jim Jenkins was in the midst of an exam, peering into a microscope with instructions to identify, describe and draw what he saw. "I thought, 'This isn't what I want to be doing,'" he says. "The 'solution' I was looking for wouldn't be found under a microscope." Despite scoring highest in the class on the exam, Jenkins dropped the pre-med course and switched his major to philosophy with the intention of …
Elsa Cole, the NCAA's first GC
Neither a former jock nor a rabid sports fan, Elsa Kircher Cole wasn't entirely aware of the public and media perceptions of her new employer until she took on the task of creating the National Collegiate Athletic Association's legal department in 1997. "I didn't understand how misunderstood we would be," says Cole, vice president for legal affairs and general counsel of the NCAA. "We get a lot of scrutiny about what we do, and most people's mistakes aren't exposed like ours …
Jack Butler Jr. adopts distressed companies
In November 2001, Jack Butler Jr. was in Michigan with his family. It was the first Thanksgiving he would celebrate as a father and the last he would share with his mother. Thanksgiving morning the phone rang. It was about Enron. The energy company, which just a year before had posted $101 billion in revenue, was sinking beneath the weight of a financial crisis that would see its market value decrease by 99 percent and its shares trade at $0.61 by Nov. 28. So that evening, instead of eating …
Find top lawyers with confidence
The Super Lawyers patented selection process is peer influenced and research driven, selecting the top 5% of attorneys to the Super Lawyers lists each year. We know lawyers and make it easy to connect with them.
Find a lawyer near you