About Erik Lundegaard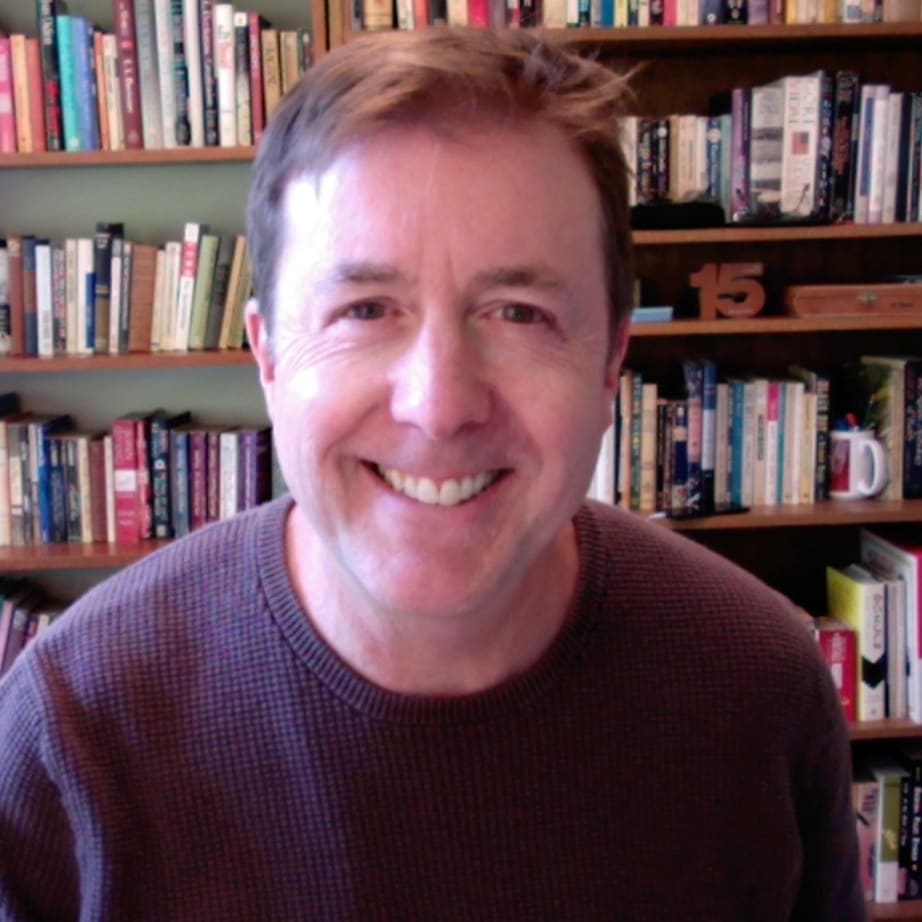 Erik Lundegaard
Articles written
149
Erik Lundegaard has been a senior editor at Super Lawyers since 2005 and its editor in chief since 2013—during which time the magazine has won close to 100 journalism awards around the country. His freelance writing has been published by The New York Times, Los Angeles Times, Slate, Salon, MSNBC.com, The Christian Science Monitor, The Seattle Times and The Believer, among others. He has a B.A. in English from the University of Minnesota, studied Mandarin Chinese in Taipei, Taiwan, and lives in Seattle, Washington, where he is a long-suffering Seattle Mariners fan. In his spare time, he is working on a book about the movies of James Cagney.
Articles written by Erik Lundegaard
Philip L. Harris received his J.D. from the University of Chicago Law School in 1983. At Jenner & Block, he focuses his practice on the defense of substantial and complex product liability, mass tort and commercial cases for large corporations. Super Lawyers: When did you first think about becoming a lawyer? Philip Harris: Definitely in high school or early in college. My career plan was to go into politics, which I ended up not doing, thankfully. Why politics? I've always …
Linda S. Woolf graduated from the University of Baltimore Law School in 1985, worked for three years at Semmes, Bowen & Semmes, and was one of 16 lawyers who jumped ship in 1988 to start Goodell, Devries, Leech & Dann. She is now its managing partner. Super Lawyers: What drew you to the law? Linda Woolf: Its logic and orderliness and use of language. I was an English major with a writing concentration. I don't know if you've seen Avenue Q but one of the songs is "What do you do …
Brian D. Winters of Quarles & Brady has degrees in economics and philosophy. In the 1970s he taught in France and in the 1980s he was a successful Republican campaign manager and college professor. It wasn't until the '90s that he thought seriously about law school. Many lawyers know they're going into the law at the age of 7. But not you, right? This sounds sick but I really wanted to be an economist. I went off to college at 16. Cornell. Plan was to major in economics [but] I …
Proskauer Rose's Arnold S. Jacobs, a '64 Cornell Law graduate who has been called "the dean of securities law" by Crain's New York Business, took Donna Karan International and Bear Stearns public. He defended William Casey, when he was head of the CIA, in a securities fraud matter. He represented the biotech company Celgene in a more than $1 billion equity public offering. Oh, and he set a world record by writing a law review article with 4,824 footnotes. Let's start with the 4,824 …
In 1978, Bill Neukom helped launch Microsoft. Now he's going after a small thing called world justice
In a way, Bill Neukom, 66, needs the bow tie. The former general counsel of Microsoft and outgoing president of the American Bar Association is nothing if not dignified. He's tall and thin, with a thick head of white hair; when he speaks, his sentences are long, intricate and often dry. Imagine Henry James speaking legalese. The bow tie, then, which he began wearing in the late '60s, is both part of and antidote to this image. Neukom became Microsoft's lead outside counsel in 1978 and its …
Edna Ruth Vincent, a family law attorney with Colten Cummins Watson & Vincent in Fairfax, Va., was born in Roxboro, N.C., where she grew up and went to college. After completing a master's degree in education at Howard University in Washington, D.C., Vincent taught high school for five years before becoming a lawyer.
When did you decide to become a lawyer? I thought about going to law school for several years but managed to talk myself out of it with thoughts such as: "It will take too long" and "You're already settled into a good job." Then one day as I stood in my classroom, feeling a sense of longing, I had a light-bulb moment. A very clear and powerful thought came to me about the passage of time. In that instant I knew three things: time is not stagnant even when people are; time will pass no matter …
How Henry Holmes helped create one of the most successful product introductions of the era
Last summer in his Malibu home on Point Dume, sports and entertainment lawyer Henry Holmes spotted his 5-year-old son, Benjamin, running around with a boxing glove trying to punch their yellow Lab, Max. Besides being an avid boxing fan, Holmes has represented boxers and promoters, and was, at one time, the boxing consultant for Direct TV, and he has an extensive collection of gloves. So he didn't think much of it until he saw the signature on the glove: George Foreman. Then his heart …
How Ron Safer and his team took down the Gangster Disciples
For law enforcement officials in Chicago in the 1990s, the first meeting with Assistant U.S. Attorney Ronald Safer was often a disappointment.   Detective Mary Hodge was the case agent in the task force designed to take down the Gangster Disciples, the largest narcotics gang in the country; but the case had languished for years and the task force was disintegrating. Then in late 1992 it was assigned to Safer, a former Schiff Hardin attorney who joined the U.S. attorney's office in 1989.   …
Patrick Oxford and Boe Martin
Patrick Oxford is Mr. GOP to the Texas Republican Party For a Super Lawyer, Patrick Oxford of Bracewell & Patterson is doing his level-best to convince me he's Clark Kent. We meet in his large corner office on the 30th floor of the Pennzoil Place building in downtown Houston. A public relations manager takes me to his secretary, who takes me to him. He's dressed lawyer-casual — tie but no jacket — with slicked-back salt-and-pepper hair, a genially aggressive manner and a …
Find top lawyers with confidence
The Super Lawyers patented selection process is peer influenced and research driven, selecting the top 5% of attorneys to the Super Lawyers lists each year. We know lawyers and make it easy to connect with them.
Find a lawyer near you