How to Limit Injury Liability If You Work With Horses
New Jersey equine laws can protect you from financial risks
By Super Lawyers staff | Reviewed by Canaan Suitt, J.D. | Last updated on May 2, 2023 Featuring practical insights from contributing attorney Catherine J. Flynn
Use these links to jump to different sections:
People who work with horses are so passionate about the thrill of riding and the majesty of their animals that "sometimes the business side of things falls to the wayside," says Catherine J. Flynn, an equine law attorney at Flynn Watts Law in Parsippany who works with horse owners as well as equine industry businesses. "There is an inherent trust in the horse because they love them, but that's not the way to go. The best thing to do as an owner or operator is cover your bases first, then get to the passion."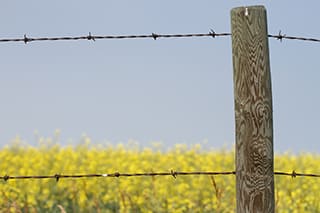 Quite simply: Horseback riding can be dangerous and poses a risk of bodily injury. In fact, a study by Neurological Focus determined that horse riding is the top cause of sports-related traumatic brain injuries (TBIs) for adults in the United States. Of course, with proper safety precautions, you can make caring for and riding horses far less risky.
For stable owners and individuals who own or work with horses, you should be worried about personal injury liability. Will you be held financially responsible if another person gets injured on or around one of your horses? Not necessarily. New Jersey's equine laws provide horse owners and stable owners with considerable financial protection.
The New Jersey Equine Statute
"In New Jersey, we have the equine activity liability statute, and it's very specific with respect to liability and immunity for operators—stable owners, managers, and those who operate equine facilities," Flynn says. "It's very favorable to operators because of the inherent risks involved. There are some exceptions, but it's difficult to prove they apply."
Similar to many other states, New Jersey state statutes have strong equine liability laws into place that provide significant liability protection to people who own horses and work with horses. Under New Jersey state law, it is expressly acknowledged that eliminating the risks that are associated with equine-related activities such as riding and working with horses is all but impossible. As these risks are fundamental, inherent, and well-known, the participants and spectators will generally assume these risks.
"If you're going to a facility and getting on a horse, there are risks that courts often find you knew or should have known existed," Flynn says. In other words, horse owners and equine professionals are typically not liable for injuries. Stable owners can help protect themselves by requiring participants to sign waivers expressly denying any liability.
"A liability release is one of the things we counsel our clients on," Flynn says. "What you want to do is mirror the language of the statute and recognize what the operator is and isn't on the hook for, and you want the customer to acknowledge that." For example, one of the things an operator is expected to do is make "a reasonable and prudent effort to determine the participant's ability to safely manage a particular equine animal." Your waiver should address exceptions such as a rider's skill level to protect yourself from liability.
Another item that can help is signage. "It's an easy and simple way to proactively protect your facility," Flynn says. She advises clients on the specific language, sizes and locations of said warning signs.
Stable Operators Can Still Be Held Liable for Negligence
Notably, there are limitations to New Jersey's equine liability protection laws. Horse owners and stable owners can still be held legally liable for an injury or a wrongful death in an equestrian area if the accident occurred because of their negligent conduct. Indeed, New Jersey's equine statute includes a number of specific scenarios in which an exception to the general limitations on horse owner and equine business operator liability will apply.
For example, if a stable owner knowingly gives a participant faulty or dangerous equipment, and an accident occurs as a result, they may bear liability for any resulting injuries. Similarity, if an accident occurs in an equestrian area because of a known and unreasonably dangerous condition on premises, the at-fault party may bear liability.
While New Jersey's equine laws provide substantial liability protection, all horse owners should be aware of the limitations. It is imperative that these parties take the proper precautions to protect the health and safety of participants and spectators.
If you have questions or concerns about equine laws and personal injury liability, a New Jersey animal lawyer who is familiar with the state's equine laws can help. "Before something happens, it's worth investing a little for some legal advice rather than having to spend a lot when something goes wrong," Flynn says.
For more information on this area of law, including liability and assumption of the risk, see our overviews of animal law, premises liability and personal injury.
What do I do next?
Enter your location below to get connected with a qualified attorney today.
Attorney directory searches
Helpful links
Find top lawyers with confidence
The Super Lawyers patented selection process is peer influenced and research driven, selecting the top 5% of attorneys to the Super Lawyers lists each year. We know lawyers and make it easy to connect with them.
Find a lawyer near you