Am I Liable to Pay Subcontractors If the Main Contractor Doesn't?
The construction liability laws in Georgia
By Super Lawyers staff | Reviewed by Canaan Suitt, J.D. | Last updated on May 4, 2023
Use these links to jump to different sections:
Many large projects—both commercial and residential—are completed by multiple companies. While the property owner (or homeowner) generally deals directly with the contractor that they hired, that company may hire one or more subcontractors to carry out parts of the work.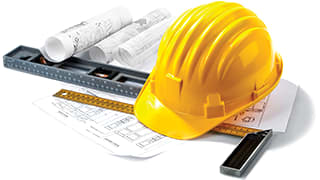 For example, the owner hires a general contractor for a remodel project, and that GC then hires a painter. Such situations raise an important question: What happens if the contractor fails to pay the subcontractor?
"If the painter doesn't get paid, he has a legal contract claim against that GC that hired him," says Mark A. Cobb, a commercial construction lawyer at Cobb Law Group in Thomasville. "But he may also have lien rights against the owner of that business."
The Subcontractor Claim Against the Main Contractor
Subcontractors are hired by the general contractor. As a residential property owner, commercial property owner, or project manager, you may not even be aware of the specific terms of the agreement between the main contractor and subcontractor(s).
If the general contractor fails to abide by the agreement, then the subcontractor likely has a breach of contract claim directly against the main contractor—at least assuming the main contractor was paid properly by you. In some cases, the dispute between the general contractor and the subcontractor may not involve you at all.
Georgia Construction Law: Mechanic's Lien
While residential and commercial property owners are not always parties in disputes between general contractors and subcontractors, it is still important that you pay close attention to an issue that arises. The primary reason is that an unpaid subcontractor could potentially get a mechanic's lien against your property. Simply stated, a mechanic's lien is a security interest in title of real property for which labor/materials was provided for the purpose of improvement.
"The owner generally has an obligation to make sure the money flows downstream," explains Cobb. "This goes back to medieval law, literally. People who owned land back then were rich and educated. The laborers were the serfs, who were uneducated and had little resources.
"Today, just because you own land doesn't mean you're rich, but an owner still has an obligation to make sure that money goes to the general contractor and that the general contractor sends it downstream to the painter and then actually downstream again to the paint and supply store. And the easiest mechanism for that is something called a lien waiver."
If you were a client, Cobb continues, "I would say every time that general contractor sends you an invoice or an application for payment, he needs to also give you lien waivers from each of his subcontractors, and they need to provide it from each of their subcontractors or their material suppliers. Then you know the amounts that are due and that they've been paid the previous invoices."
Under Georgia law, any subcontractor or laborer can file to obtain a mechanic's lien on your property if they were not properly paid. Notably, there are very strict deadlines for filing a mechanic's lien in Georgia. A party must seek a mechanic's lien within 90 days of the last date upon which labor/materials were furnished.
If someone files a lien against you, Cobb says he first looks to see if the lien has any deficiencies. "Did it meet the deadline? Does it meet whatever format is required by that state's lien statutes? Was it properly recorded? Were proper notices given? Whatever that state law requires, I'm going to go through all the technicalities and see if there's any way to defeat that lien. In Georgia, the form has some very specific language in it. So regularly I will see the wrong lien form."
A Construction Law Attorney Will Protect Your Rights
To summarize, you do not have any general, overriding liability to an unpaid subcontractor. However, an unpaid subcontractor could potentially seek a mechanic's lien against your property if they act before the Georgia state deadline expires. Should a subcontractor file a mechanic's lien, it is imperative that you take immediate action to protect your legal rights.
Attorneys typically charge hourly fees in these circumstances, Cobb says, and hopefully they can resolve the dispute quickly. "I love mediation provisions in contracts for that reason: Mediation can be fast," he says. "It can bring parties to the table, and you can use a business decision to help figure out how to solve the problem rather than a legal decision."
If you have questions about your potential liability for paying a subcontractor if the main contractor (prime contractor) fails to do so, contact an experienced Georgia construction law attorney for legal advice.
For more information on legal issues pertaining to subcontractor agreements, lien law, construction attorneys, construction contracts and construction projects, see our overview of construction law.
What do I do next?
Enter your location below to get connected with a qualified attorney today.
Attorney directory searches
Helpful links
Find top lawyers with confidence
The Super Lawyers patented selection process is peer influenced and research driven, selecting the top 5% of attorneys to the Super Lawyers lists each year. We know lawyers and make it easy to connect with them.
Find a lawyer near you