When Does a Car Qualify As a Lemon in California?
San Diego consumer attorney Richard M. Wirtz clarifies the state's lemon laws
By Erik Lundegaard | Last updated on August 2, 2022
Use these links to jump to different sections:
If you're a resident of California and wondering whether your new car qualifies as a "lemon," some important words to consider are these: substantially impair. They come straight from Civil Code section 1793.2, part of the Song-Beverly Act, which passed in 1970.
"In the state of California, a vehicle qualifies as a lemon when it has a defect or defects—covered by warranty—that substantially impair the use, value, or safety of a vehicle," says Richard M. Wirtz, a consumer attorney at Wirtz Law APC in San Diego, quoting the California lemon law statute almost verbatim.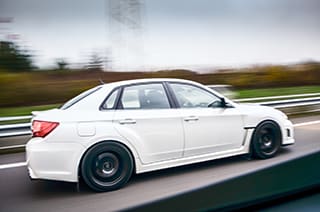 "It's a term of art," he adds. "For example, if you had a light in the glove box that wouldn't stay on, that's probably not a substantial impairment to use, value, or safety. But if you have something even as simple as a Bluetooth connection that is not regularly connecting, that can create a serious safety concern. … You can become a distracted driver. More obvious examples are if the engine is stalling or if it's leaking oil. You keep bringing it in [to get repaired] and you are not getting to use the vehicle as intended."
Another word to consider is reasonable: The California statute reads: "… after a reasonable number of attempts [to repair the vehicle], the manufacturer shall either replace the vehicle or make restitution to the buyer." So what constitutes a reasonable number of attempts?
"There is case law that suggests that more than one time [being repaired] is enough to start considering whether it's reasonable or not," Wirtz says.
Time Limits and Contacting a Lemon Law Attorney
Lemon law in California does not apply to private sales ("The person selling must be in the business of selling vehicles," says Wirtz), and the statute of limitations is four years. Although this, too, is slightly ambiguous.
"The plaintiffs' bar takes the position that the statute of limitations runs from the expiration of the warranty—and that's because, until the warranty expires, the car can still maybe be fixed," Wirtz says. "The defense bar for lemon law takes the position that it runs from the point where the defect first manifested itself."
So let's say you can check all of these boxes. You've made three attempts, while the car is still under the warranty period, to fix a defect that substantially impairs the use, value, or safety of a vehicle you bought from a dealership a year ago. What is your next step? Hire an attorney?
Wirtz suggests first contacting the customer service center for the distributor or manufacturer, informing them why you think you have a lemon vehicle, and asking for a buyback. "They have an affirmative duty to do a good-faith review of your repair records and give you a prompt decision that your car qualifies or doesn't qualify," Wirtz says. "And if you get a rejection, at that point it might be a good opportunity to contact an attorney. Have your case fully evaluated by an attorney that does this for a living, so they can assess whether the decision by the manufacturer was the correct decision."
If you're worried that this might be throwing good money after bad, don't.
"It costs absolutely nothing out of pocket to hire most lemon lawyers," Wirtz says. "If we prevail and get a good settlement, or a win at trial, the manufacturer has to pay our attorneys' fees and costs. If the consumer loses—because it's a consumer-friendly statute—the consumer does not have to pay the attorney's fees for the manufacturer. "
Though the statute may be consumer friendly, Wirtz adds that it exists in the first place because consumers are at a distinct disadvantage when it comes to new vehicle purchases. "Unlike Costco, where you go back when a product is bad, and they give you something new or your money back, and say, 'Thanks for shopping,' you can't do that with most automobile makers or distributors," he says.
---
If you have questions on this area of the law, consider reaching out to a reputable San Diego lemon law lawyer. For more information on this area of law, see our overview of consumer law or reach out to a law firm for legal advice on your lemon law case.
What do I do next?
Enter your location below to get connected with a qualified attorney today.
Attorney directory searches
Helpful links
Find top lawyers with confidence
The Super Lawyers patented selection process is peer influenced and research driven, selecting the top 5% of attorneys to the Super Lawyers lists each year. We know lawyers and make it easy to connect with them.
Find a lawyer near you