Here's How You Can Bust Retail Fraud in Missouri
The Missouri Merchandising Practices Act, and federal UDAP laws, protect consumers
By Super Lawyers staff | Reviewed by Canaan Suitt, J.D. | Last updated on May 4, 2023 Featuring practical insights from contributing attorney A. Scott Waddell
Use these links to jump to different sections:
Consumers have a reasonable expectation that businesses will play by the rules. Unfortunately, that does not always occur. Retail scams and retail fraud remain serious problems in Missouri and throughout the country. What can you do to protect your rights? Here, you will find an overview of how the Missouri Merchandising Practices Act (MMPA) protects consumers.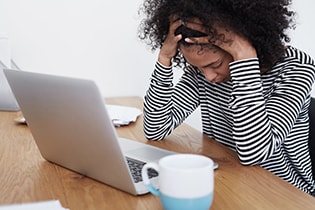 The MMPA was enacted in 1967, but even now, misconceptions still arise. "Many people don't understand that there are competent attorneys who will consider taking their case since they don't know about the fee-shifting nature of the MMPA—specifically, that the defendant may have to pay the plaintiff's reasonable attorney's fees if the plaintiff prevails," says A. Scott Waddell, an attorney at the Waddell Law Firm in Kansas City.
An Overview of Consumer Protection Laws in Missouri
The Missouri Merchandising Practices Act (MMPA) is the state's main consumer protection statute. Essentially, the law is designed to protect people from being taken advantage of by businesses and other commercial actors.
As the Missouri Court of Appeals for the Eastern District summed it up in the 2017 case Lane House Construction, Inc., Respondent, v. Steve Triplett, the core purpose of the state's consumer protection act is to "preserve fundamental honesty, fair play and right dealings in public transactions."
The Elements of an MMPA Claim
To be clear, the MMPA does not necessarily give consumers the right to get their money back simply because they decide that they made a bad deal or because they feel that they were treated unfairly.
In order to bring a successful MMPA claim, there are four required elements that a plaintiff must be able to prove:
Merchandise was purchased from the defendant;
It was a personal purchase, not a business-to-business transaction;
Actual financial losses were suffered in relation to the transaction; and
The losses were sustained, at least in part, because of unlawful conduct.
It should be noted that merchandise—which is the specific term that is used in the Missouri statute—is defined in an extremely broad manner. It covers more than simply goods and products. In fact, Missouri defines merchandise to include commodities, real estate, and intangibles. In other words, virtually all goods or services purchased for personal or household use are covered under the MMPA.
In fact, one of the two forms of misconduct Waddell sees most frequently involves automobiles. "The failure of car dealerships to timely deliver title to used automobiles and the failure of businesses to honor warranties are the two most common cases I see," he says.
"For whatever reason, the failure of Missouri auto dealers to contemporaneously deliver title consistent with the law is an epidemic at this point. It happens all the time and creates real harm to Missouri's most vulnerable that need those vehicles to get to work, get kids to school, etc."
What is Unlawful Conduct Under the Missouri Merchandising Practices Act
In most retail fraud cases, the key issue that must be resolved is whether or not the defendant's conduct was unlawful for the purposes of Missouri.
As was mentioned, Missouri consumers must raise a specific cause of action against a defendant. Fortunately, the MMPA provides strong legal protections to consumers who have purchased goods or services for personal use. The following practices are unlawful:
False advertising;
Material misrepresentations;
Omission or suppression of material facts; and
Fraud/deception.
Beyond Missouri state law, consumers may also have a claim under the Unfair and Deceptive Practices (UDAP) regulations overseen by the Federal Trade Commission (FTC).
Consumers who have been defrauded or scammed should be sure to secure all relevant evidence. If you or your loved one suffered financial losses as a result of a retail scammer, an experienced Missouri consumer protection attorney can help to protect your legal rights and financial interests.
Getting an attorney, Waddell adds, creates "the possibility that a competent attorney may consider taking a case that otherwise would never be economically viable to take, which is one of the main purposes of the MMPA itself. In the end, that should cause businesses to think twice about intentionally ripping Missouri consumers off—even if for just relatively nominal amounts."
For more information on this area of law, see our overview of consumer law.
What do I do next?
Enter your location below to get connected with a qualified attorney today.
Additional Consumer Law articles
Attorney directory searches
Helpful links
Find top lawyers with confidence
The Super Lawyers patented selection process is peer influenced and research driven, selecting the top 5% of attorneys to the Super Lawyers lists each year. We know lawyers and make it easy to connect with them.
Find a lawyer near you