Can a Contract be Valid Without a Signature?
What dictates the enforceability of business agreements in Indiana
on November 14, 2019
Updated on October 21, 2022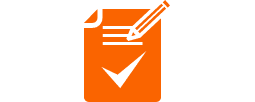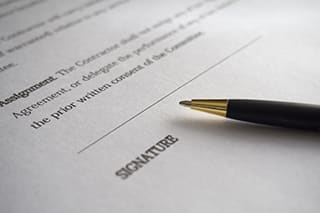 Contacts are at the foundation of most successful commercial relationships. Under Indiana law, written contracts are legally enforceable documents. When a contract is breached, legal remedies may be available for the non-breaching party. This raises an important question: Can a contract be enforced if it was not signed? In Indiana, the answer is 'it depends'. As a general rule, contracts should have a valid signature—that being said, some unsigned agreements are still enforceable.
Signatures Matter—A Well-Prepared Contact is Easier to Enforce
If your company operates using commercial agreements, it is crucial that you ensure that all of the terms of contracts are properly drafted, signed, and preserved. Simply put, a signed contract is far easier to enforce. If a dispute arises, that signature will serve as an important form of proof to the validity of the agreement.
When a contract is not signed, the party that allegedly breached the agreement may be able to argue that no enforceable deal was ever reached. If you do not have a legally valid agreement, you cannot bring a breach of contract claim.
To be clear, a signature does not have to be handwritten: electronic signatures are valid in Indiana. Under state regulations, a signature on an otherwise legally valid contract or agreement will not be denied the force of law simply because it is electronic.
Unsigned Contracts are Sometimes Enforced in Indiana
Breach of contract claims are always fact-specific cases. An unsigned contract, while more likely to be disputed, can sometimes still be enforced. In fact, unwritten contracts may even carry the force of law in Indiana. An oral contract may still be a legally valid contract.
If you do not have a signed contract and you are seeking enforcement, you will need to produce alternative evidence that indicates that a valid written agreement was reached. In some cases, evidence outside of the contract itself—such as a letter, email, or other message, may indicate that a final agreement was reached.
How to Pursue a Breach of Contract Claim in Indiana
Under Indiana law, plaintiffs may be entitled to recover financial compensation for damages related to the breach of a contract. However, they will only be able to do so if all relevant legal requirements are satisfied. Specifically, the required elements of a breach of contract claim include:
The underlying contract is legally valid and enforceable
The plaintiff fulfilled their duties under the agreement
The defendant violated the contract without legal justification
The plaintiff sustained actual damages as a result of the contract breach
If you have any specific questions about filing a breach of contract claim or defending a breach of contract lawsuit, you should contact an experienced Indiana business litigation attorney right away. Your business lawyer will be able to review the specific circumstances and offer legal advice to protect the legal rights and financial interests of you or your company.
If you'd like more general information about this area of the law, see our contract law overview.