Kansas Criminal Defense: Probable Cause & Warrants
What Kansas law says about evidentiary searches in a criminal case
By Super Lawyers staff | Reviewed by Canaan Suitt, J.D. | Last updated on April 26, 2023
Use these links to jump to different sections:
The Fourth Amendment to the U.S. Constitution protects people against unreasonable searches and seizures. Police officers need a warrant or probable cause to conduct a search.
If your rights were violated, illegal evidence may be excluded from your case—which could result in charges being dropped.
In this article, you will find an overview of the key things to know about probable cause, warrantless searches, and your right to challenge illegally obtained evidence in a criminal case.
Police Need a Search Warrant (With Limited Exceptions)
Police officers are usually required to get a judicial warrant before conducting a search.
This means that law enforcement officers must go before a judge and demonstrate probable cause that criminal activity at the location being searched. There are some limited exceptions to this standard. Police officers in Kansas do not need to obtain a warrant before conducting a search if: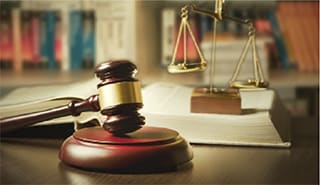 They get consent from the person being searched
Evidence of criminal activity is in plain view
There are exigent (emergency) circumstances
If you believe that police are searching your person, your vehicle or your home without probable cause, do not physically confront the officers. Doing so is a serious mistake that could even lead to additional criminal charges.
When your Fourth Amendment rights are violated, you should seek relief through the criminal justice process with the help of an experienced Kansas criminal defense attorney. (Often, they will offer a free consultation before the attorney-client relationship begins.)
Know Your Remedy Against an Unlawful Search: Motion to Suppress
You may be wondering: Will my charges be dismissed if police obtained evidence through an illegal search?
The answer is: It depends.
Charges will not be automatically dismissed, even if a judge determines that you were the victim of an unlawful search. However, you have important legal remedies available.
Under Kansas law, defendants can file a motion to suppress illegally seized evidence. When granted, this type of pre-trial motion will result in illegal evidence being thrown out of court—meaning the prosecutors cannot use it in your case (be it drug paraphernalia, contraband, the drugs themselves, or other items specific to your particular case).
A Successful Motion to Suppress Could Result in Criminal Charges Being Dropped
Once a motion to suppress evidence is granted, charges may or may not be dropped by prosecutors. It depends entirely on the nature and scope of the evidence being excluded from the court case.
If the prosecution cannot meet its burden to prove your guilt beyond a reasonable doubt without that illegal evidence, charges may end up being dismissed. If the prosecution feels it still has sufficient alternative evidence, they could decide to move forward with the case.
If you believe that you were subject to an illegal search or search, contact an experienced Kansas criminal defense lawyer for immediate help with your case.
For more information on this area of law, see our overview of criminal defense law.
What do I do next?
Enter your location below to get connected with a qualified attorney today.
Additional Criminal Defense articles
Attorney directory searches
Helpful links
Find top lawyers with confidence
The Super Lawyers patented selection process is peer influenced and research driven, selecting the top 5% of attorneys to the Super Lawyers lists each year. We know lawyers and make it easy to connect with them.
Find a lawyer near you