Lying About Your Age Online and on Social Media: Is It Legal?
Stay safe and on the right side of the law online
on April 26, 2022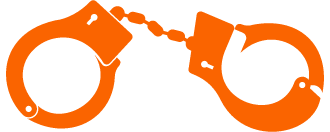 It cannot be denied that social media sites are a big deal. While apps like Facebook, Twitter, Tinder, Snapchat, and LinkedIn have made conversing and networking easier, they also pose certain dangers such as identity theft, cyberbullying, and catfishing.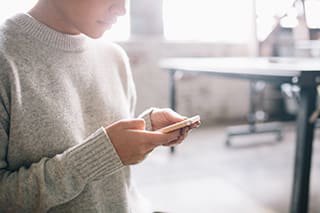 Social media sites can also pose significant risks to minors. The law takes the safety of young people very seriously. It's one thing to lie about yourself in a harmless chat room. But those who lie about their age online for the purpose of committing sex crimes can expect to be prosecuted to the fullest extent of the law – this can mean lengthy jail time and entry into sex offender registries.
As with most legal questions, the context and facts of the situation can greatly affect the answer. It goes without saying that no one should ever solicit a minor for sexual activity of any kind. Still, the best way to avoid legal jeopardy here is easy: do not misrepresent your age to minors or strangers online. The law can be equally unforgiving whether you knew a minor's true age or not.
What You Need To Know
A minor that lies about their age online and on social media will not face criminal penalties for conduct arising out of their lie.
Adults can incur serious legal consequences when speaking to minors online, should those conversations be sexual in nature.
In many states, mistake of a victim's age is not a defense to sex crimes such as statutory rape.
It is not illegal to lie about your age on a dating app, but you could be kicked off the app for violating the company's Terms of Service.
What if a Minor Lies About Their Age Online?
Suppose a minor is speaking to a stranger online using a social media app. The stranger asks the minor their age and the minor lies, responding that they are 18 years old. Here, the minor has not committed a crime. Young people that have been the victims of sex crimes must know they face no legal burden for lying about their age online and can file criminal reports against perpetrators without fear of repercussion.
Adults on the Other Hand …
Now suppose that the stranger the minor is speaking with is an adult. Here, even arranging to meet up with the minor is considered a crime in states such as California. If an adult is alleged to have committed sex acts with a minor, they can face serious charges like statutory rape. A conviction for statutory rape can lead to significant jail time, probation, and having to register as a sex offender.
The charges and penalties for statutory rape vary at the state level – so too do the defenses. Some states' criminal courts will consider the minor's dishonesty, but many do not care whether an adult has knowledge of a victim's true age. One area that is the same across all states: consent. A minor is unable to give consent, therefore consent cannot be used as a defense in any sex crimes case involving minors in the United States.
If you are seeking more information on this sensitive and nuanced area of the law, you should consider speaking to a criminal defense attorney in your state right away.
Is It Illegal To Lie About Your Age on Dating Apps?
It is not illegal to lie about your age on an online dating app such as Tinder or eHarmony. However, in misrepresenting your age, you will have violated the Terms of Service of those respective apps. If you're found out, you could face removal from their service or even a lifetime ban.