The Types of Bail in Oklahoma and How to Post It
What will it cost, and how long might you stay in jail?
By Super Lawyers staff | Reviewed by Canaan Suitt, J.D. | Last updated on May 1, 2023 Featuring practical insights from contributing attorney Jarrod Heath Stevenson
Use these links to jump to different sections:
There are few things more stressful than being arrested and facing criminal charges—especially if there is possible jail time for the offense. As the criminal justice process can be frustratingly slow, it could be many months (or even longer) before your criminal case is fully resolved.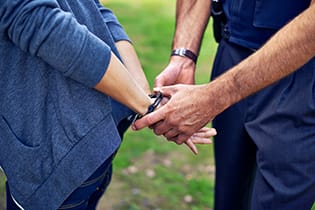 Bail is held by a court on the condition that a defendant will fulfill their duty to attend all required court appearances. Below, you will find a brief overview of the difference of bail in Oklahoma and the steps you need to take to secure release from custody.
By posting bail, a defendant can secure their near-immediate release while awaiting a criminal trial.
The Types of Bail in Oklahoma
All bail is not created equal. The level that bail will be set at—and your options for posting it—will depend on many different factors, including the severity of the charges and any prior history of criminal activity or non-compliance by the defendant.
In Oklahoma, common types of bail include:
Surety Bond: A surety bond is bail posted by a third party. A bail bond company may post the bail amount due with the court for a 10 percent or 15 percent payment. Notably, surety bond will not be refunded to the defendant or their family members, as the bail bondsman keep that amount as their fee.
Cash Bond: A cash bond is as simple and straightforward as you think. In Oklahoma, a defendant may be allowed to post cash bail with the court. Assuming they attend all court dates, their cash bail will be refunded.
Property Bond: Oklahoma allows many defendants to use property to post bail. With a property bond, a defendant can usually real property—most of a home—as collateral to post the full bail amount owed to the court.
Personal Recognizance Bond: For minor crimes (typically non-violent misdemeanor offenses), a defendant may be released on a "personal recognizance" or "own recognizance" bond. Also known as a PR bond, this type of bail only requires the defendant to sign a written agreement promising to return to court.
You may be wondering how much bail will actually cost. In Oklahoma, the answer to the questions varies dramatically from case to case. As noted above, PR bail allows the court to set the amount of bail at $0. For more serious offenses, a bail may be set somewhere between $1,000 and $25,000. Of course, in some cases, it may be even higher than that or denied altogether.
"One of the greatest difficulties imposed by Oklahoma's bail system is the disparity in the amount of bonds across the state," says Jarrod Heath Stevenson, a criminal defense attorney at Stevenson Law Firm in Oklahoma City. "One county may have a bond schedule for a certain offense set at $4,000, but in a smaller rural county the bond for the same offense may be $20,000."
What You Need to Do to Post Bail in Oklahoma
In Oklahoma, an initial bail hearing is usually held within 48 hours of the time when a defendant was taken into police custody. Though, for some offenses, a predetermined bail amount may be set at the time of the arrest. If a hearing is required, a judge will set a bail amount consistent with state and local procedures, including the severity of the offense. They will also tell you where you can post bail.
However, "most clients have a fundamental misunderstanding that most bonds only last one year," says Stevenson. "After a year has passed the bondsman can require them to repost the original amount all over again. That makes paying off your attorney and getting the case resolved in one year's time extremely difficult."
If you have any specific questions about posting bail, an experienced Oklahoma criminal defense lawyer can help. And, for more information on this area of the law, see our criminal law overview.
What do I do next?
Enter your location below to get connected with a qualified attorney today.
Attorney directory searches
Helpful links
Find top lawyers with confidence
The Super Lawyers patented selection process is peer influenced and research driven, selecting the top 5% of attorneys to the Super Lawyers lists each year. We know lawyers and make it easy to connect with them.
Find a lawyer near you