What Happens if You Refuse a Breathalyzer Test in Missouri?
Missouri's implied consent laws for DUI or DWI cases
on October 9, 2017
Updated on January 19, 2023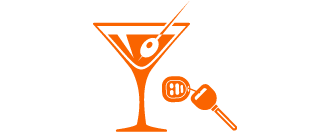 According to statistics published by the U.S. Centers for Disease Control and Prevention, more than 3,300 people in Missouri were killed by a drunk driver between 2003 and 2012. In fact, DWIs are responsible for roughly one out of every three traffic deaths in the United States. As such, the laws carry stiff penalties.
Dealing With a "Chemical Revocation"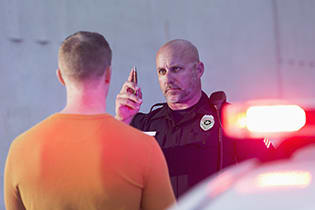 One way that states like Missouri try to combat drunk driving is with implied consent laws. Anyone who drives a motor vehicle on Missouri highways is legally "deemed to have given consent" to a blood or breath test if a police officer has "reasonable grounds" to believe the person is driving under the influence of alcohol. In Missouri, a person is guilty of DWI if their blood-alcohol content (BAC) is 0.08 percent or higher (or 0.02 percent for drivers under the age of 21).
Implied consent does not mean actual consent. A driver still has the constitutional right to refuse a "search" of their person, which includes a blood test or breath test, unless the police first obtain a warrant from a judge. If police take a chemical test without permission or a warrant, any results are inadmissible in a subsequent criminal trial.
But refusal of consent still has civil consequences for a person's driving privileges. Under Missouri law, a blood or breath test refusal results in an automatic one-year "Chemical Revocation" of your driver's license. The arresting officer will immediately take your license and issue you a temporary permit that is good for up to 15 days. During this period, you have the right to challenge the one-year license revocation before a judge on the grounds that the officer lacked "reasonable grounds" for a DWI charge.
Barring a successful appeal, your license will remain suspended for one year, even if you are never criminally charged or convicted of DWI. It may be possible to obtain a special license known as a Limited Driving Privilege (LDP) that will allow you to travel for work and certain important matters (such as medical appointments). If approved for a LDP, you must install an ignition interlock device (IID) in your vehicle.
Getting Your License Back
Even after the one-year suspension period ends, there are still several steps you will need to take before the state restores your driver's license. In addition to paying a $45 reinstatement fee to the Missouri Department of Revenue, you also must complete a Substance Abuse Traffic Offender Program class. And if you have more than one "law enforcement contact" related to alcohol or drugs, you will need to install an IID.
Altogether, refusing to take a Breathalyzer test could end up costing you $1,000 or more, in addition to the inconvenience of losing your unrestricted driving privileges. A qualified Missouri DWI defense lawyer can assist you in dealing with the legal consequences, including contesting the grounds for your arrest and helping you seeking reinstatement of your license. If you'd like more general information about this area of the law, see our DUI/DWI law overview.