Who Pays Attorney's Fees in Eminent Domain Cases?
Some costs are recoverable in Colorado, if certain criteria are met
By Super Lawyers staff | Reviewed by Canaan Suitt, J.D. | Last updated on March 2, 2023
Use these links to jump to different sections:
Eminent domain is the process by which a government entity takes private property for some specific public use. By law, the owner is entitled to just compensation for such a taking. This often leads to litigation over the "fair market value" of the property.
In Colorado, the state or local entity that condemns a property under the power of eminent domain (called the condemning authority or condemnor) must give advance notice to the owner. This notice informs the owner they have the right to an appraisal of the property's value at the government's expense, which the owner must obtain within 90 days. The government will then conduct its own appraisal. If the two appraisals differ, the sides will then attempt to negotiate a price.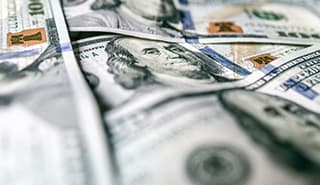 Should the negotiations prove unsuccessful, the government will give the property owner a "last written offer." Should the owner refuse this final offer, the government will initiate a condemnation action. The matter is then tried, either before a jury or a commission of impartial landowners. Note that the trial and condemnation proceeding is not limited to determining the value of the property–the owner may also challenge the legality of the underlying exercise of eminent domain.
Obviously, the property owner faces a great deal of time and expense when contesting an eminent domain action. Attorneys in Colorado typically bill eminent domain cases by the hour, says Richard Rodriguez, an eminent domain attorney in Denver, although some may charge a fixed rate or contingency fees instead. Fee agreements and how much a case can cost vary. "It's very fact-specific," Rodriguez says. "It depends on the case. It depends on the facts."
This raises a question: Can the owner seek reimbursement for their attorney fees? The answer is yes, but there are caveats. Colorado law provides a fairly complex procedure for determining when an owner is entitled to such reimbursement.
Any property owner who may be subject to condemnation is well advised to consult with an attorney who practices in this area. Even if they don't hire them, you should place a call to see what your rights are.
Two Ways for Property Owners to Recover Their Legal Fees
There are two basic scenarios where a property owner can ask for legal fees. "One, if they are able to obtain a dismissal because the government was not authorized by law to acquire the property for some reason and the judge dismisses the case, then they would be entitled to recover their reasonable attorney's fees in conjunction with obtaining that dismissal," Rodriguez says.
The second scenario is where the exercise of eminent domain was lawful, but the final written offer was found to be too low. Specifically, if the amount of money awarded by the court was equal to or more than 130% of the last written offer made before the condemnation case was filed, then the owner is entitled to reasonable attorney fees. So, for example, if a town offers to acquire a property for $100,000, but the court ends up valuing the property at $150,000, the owner is entitled to attorney fees, as the final price is more than 130% of the last written offer before the case was filed.
If, however, the government offers $100,000 and the jury or commission at the trial agrees that the offered price is fair, "in that instance, the 130% statute's not triggered and the landowner would not get their attorney's fees," Rodriguez says.
Additionally, if the court rules in the landowner's favor, and the government unsuccessfully appeals that decision to a higher court, the owner may recover their attorney fees related to that appeal.
Property owners should also be aware that there is a distinction between attorney's fees and costs of litigation. "In Colorado, a landowner is entitled to recover their costs [of litigation], win, lose or draw. If they're involved in a condemnation case, they're entitled to recover the reasonable and necessarily incurred costs of that litigation," Rodriguez says.
Costs can include filing fees, expert witness fees, mileage expenses, consultant fees or any other reasonable and necessary costs associated with being involved in a lawsuit. A government may agree to pay costs as presented, but they may also contest costs they believe are unreasonable. "And then what happens in that scenario is the government and the landowner submit everything to the judge and then the judge decides," Rodriguez says.
Whenever attempting to recover fees, landowners will need to be ready to submit paperwork to prove that their attorney's fees are both reasonable costs and necessary.
An Eminent Domain Law Attorney Can Help You Understand Your Rights
While a landowner can't always guarantee they'll be able to recover an attorney's fees award, an experienced Colorado eminent domain lawyer is still a valuable resource.
"[Landowners] need to know whether they can defend the proceeding and whether or not the project can move forward," Rodriguez says. "And most often, property owners are not well-versed in what the government needs to do to properly condemn property."
Another reason to contact a law firm and seek legal advice from an attorney is to be sure you're getting a fair compensation award for your property. "Oftentimes it's extremely valuable for a landowner to go to an attorney who practices in this area because an attorney can review what the project is, what the impact is on the owner's property, what the amount is that the owner is offered," Rodriguez says. An experienced attorney can help a landowner determine if there's a chance to get a better amount of compensation–as well as attorney's fees.
"Any property owner who may be subject to condemnation is well advised to consult with an attorney who practices in this area," Rodriguez says. "Even if they don't hire them, you should place a call to see what your rights are."
What do I do next?
Enter your location below to get connected with a qualified attorney today.
Attorney directory searches
Helpful links
Find top lawyers with confidence
The Super Lawyers patented selection process is peer influenced and research driven, selecting the top 5% of attorneys to the Super Lawyers lists each year. We know lawyers and make it easy to connect with them.
Find a lawyer near you