What Private Land is Considered Public Use in Texas?
How Texas defines it for government entities seeking to acquire via eminent domain
By Super Lawyers staff | Reviewed by Canaan Suitt, J.D. | Last updated on May 4, 2023 Featuring practical insights from contributing attorney B. Tyler Milton
Use these links to jump to different sections:
Texas prides itself on its strong protection of private property rights. But even property owners must sometimes yield to the need to acquire private property for certain governmental purposes. When a Texas landowner is unwilling to sell their real estate to the state or a municipality, the power of eminent domain may become necessary.
What is Eminent Domain?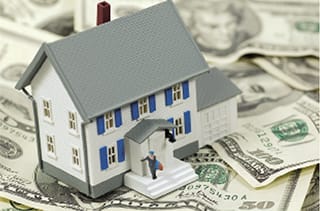 Eminent domain is the legal process by which the government condemns (or takes) private property for public use in exchange for just compensation.
The element of public use has often been a subject of controversy. Indeed, in recent years there have been a number of changes to the laws governing eminent domain to restrict what qualifies as a public use.
Broadly speaking, a public use refers to a situation where the State of Texas, one of its governmental entities, or some other entity authorized by law, acquires ownership of a property for the benefit of the public at-large. Public infrastructure projects are perhaps the most common example of this. Examples of public uses include, but are not necessarily limited to, the following:
Government buildings, such as schools, parks, libraries, museums, or hospitals;
Public utility lines, i.e., electric or water and sewer lines;
Water projects, such as reservoirs and drainage basins;
Oil and gas pipelines; and
Transportation projects, such as highways, public roads, bridges, railroads, and airports.
Texas Imposes New Restrictions Following U.S. Supreme Court Ruling
In 2005, the United States Supreme Court issued its decision in Kelo v. City of New London. This case involved a federal constitutional challenge to a Connecticut city's decision to use eminent domain to transfer property from one owner to another for purposes of economic development. The Court held this still qualified as a public use under the United States Constitution, as the city's actions fulfilled a broader public purpose.
In response to the Kelo decision, a number of states, including Texas, adopted new restrictions on the use of eminent domain for economic development purposes. These restrictions are contained in Chapter 2206 of the Texas Government Code under eminent domain law. Essentially, this chapter provides the government may not use eminent domain to take property under any of the following circumstances:
The taking "confers a private benefit on a particular private party"
The taking has a public use that is "merely a pretext to confer a private benefit on a particular private party"
The primary purpose of the taking is "economic development" or to enhance local tax revenues
With respect to this last item, eminent domain is still permitted if economic development is a secondary purpose. The primary public use of the property must be "municipal community development or municipal urban renewal activities to eliminate an existing affirmative harm on society from slum or blighted areas." In this context, a slum or blighted area refers to a place where the buildings or structures have deteriorated to the point where they negatively affect public health and safety.
Even with the changes, B. Tyler Milton, an eminent domain attorney at Dawson & Sodd in Dallas, says that the law still skews towards a broad interpretation of public use in Texas.
"We've gotten a couple of cases dismissed that were pursued against landowners because a condemnor maybe tried to fit one piece of property into one project and it should've been a part of a different one," he says. "But the reality is that those types of challenges are just almost never successful."
Milton's firm sees cases all over the state, and though they get work related to gas transmission pipelines, electric transmission powerlines and municipal improvements, the bulk of their caseload is for roadways. "The Texas Department of Transportation is the largest condemnor in the state," he says.
If you have additional questions about the limitations of "public use" and eminent domain in a condemnation proceeding, you should consult with a qualified Texas eminent domain lawyer.
What do I do next?
Enter your location below to get connected with a qualified attorney today.
Attorney directory searches
Helpful links
Find top lawyers with confidence
The Super Lawyers patented selection process is peer influenced and research driven, selecting the top 5% of attorneys to the Super Lawyers lists each year. We know lawyers and make it easy to connect with them.
Find a lawyer near you