Mind the Gender Pay Gap
Winning an equal pay discrimination suit against an employer is more possible than ever before
By Trevor Kupfer | Last updated on May 10, 2022
For decades average women and their male counterparts have been compensated very differently for the same senior positions. This isn't exactly a news flash. What is: Updates in state and federal laws have made it easier to bring lawsuits, the number of women coming forward to seek gender equality is on the rise, and there's optimism that some high-profile cases may actually create change.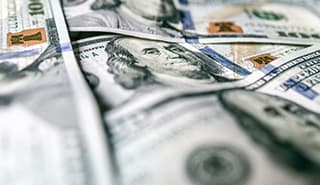 "Ultimately that's the hope," says John Mullan, a plaintiff's attorney at the employment firm Rudy, Exelrod, Zieff & Lowe in San Francisco, "that with these high-profile cases being brought and big judgments happening—it stops the widespread problem of equal pay. As this becomes more and more in the public consciousness, there will be more of a push for accountability."
Along with Altshuler Berzon's James Finberg, Mullan is working on an equal pay class action case against Oracle on behalf of three female employees: Rong Jewett, Sophy Wang and Xian Murray. Finberg is leading a similar suit against Google. Other recent examples include Katie Moussouris' class action against Microsoft, Tina Huang's class action against Twitter, and, ironically, a suit against the company behind Fearless Girl.
"With some of the changes in the last couple of years that have made it easier to move forward, I think we're probably going to see even more of these gender gap cases," Mullan says.
Despite the laws dictated by the Equal Pay Act of 1963 and Title VII of the Civil Rights Act of 1964, pay discrimination lawsuits have historically been hard to win. (See Ledbetter v. Goodyear Tire & Rubber Co. and Wal-Mart Stores, Inc. v. Dukes for examples.) The Equal Employment Opportunity Commission received 1,075 equal wage complaints in 2016, a number that has remained roughly the same since 1997. Another number that has remained nearly the same: more than 60 percent were found to have "no reasonable cause" for action by the EEOC.
"You need to have a fairly good basis for believing there's a pay disparity between the female worker and their male colleagues doing substantially similar work. That's California's standard—substantially similar, not equal, which was the old standard. That was tricky in the past," Mullan explains. "But a couple of things have happened."
The Obama administration signed executive orders, new legislation, and created a task force to combat gender discrimination issues. As a result, the Department of Labor analyzed the gap data gapcompensation levels at Oracle, found systemic discrimination against women, and filed a complaint against the company. This, in turn, provided evidentiary basis for Rudy, Exelrod, Zieff & Lowe to bring its suit.
Another thing employers had on their side until recently is pay secrecy, but states like California have passed legal protections so employers cannot prevent such discussions about wage gap. "That has been the tricky part of these cases: People understanding that they were being paid less. For various reasons, people don't talk about their wages. There used to be a kind of cultural taboo," Mullan says. "But the more this becomes a public issue, the more people realize why it's in their interest to have transparency on their compensation."
Mullan notes that the lines between pay discrimination and sexual harassment issues have become blurred in recent years. As people come forward with allegations, it opens the door for others who were afraid to do so.
"Whenever someone comes to us with a workplace discrimination issue, there's always fear of retaliation. In other industries that might be limited to continuing to work in that environment, but in Silicon Valley and Hollywood, people who step forward fear broader retaliation—that they're a troublemaker and won't be hired throughout the entire industry," he says.
"This is a fairly newer trend, these cases, and I'm not sure if any have received class certification yet. That's the big fight. The exposure becomes much bigger, and the employers throw a lot of resources at defeating the plaintiff's motion. If we get it with this case, for instance, it will cover all women at Oracle in tech roles in California over the last four years."
For more information about this area, see our overviews on employment law for employees and discrimination.
What do I do next?
Enter your location below to get connected with a qualified attorney today.
Additional Employment Law - Employee articles
Related topics
Attorney directory searches
Find top lawyers with confidence
The Super Lawyers patented selection process is peer influenced and research driven, selecting the top 5% of attorneys to the Super Lawyers lists each year. We know lawyers and make it easy to connect with them.
Find a lawyer near you