Fighting the Validity of Wills or Trusts in Los Angeles
An overview of undue influence, lack of capacity, breach of fiduciary duty, and more
on September 23, 2021
Updated on May 30, 2022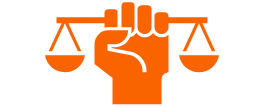 Wills and trusts are among the most common California estate planning tools. A person can use a California will, a trust, or a combination of both to determine what will happen to their property and assets. This raises an important question: Can an heir challenge the validity of a will or a trust? In California, the answer is yes—but you must have specific grounds to do so. In this article, you will find an overview of the most important things you need to know about fighting the validity of a will or a California trust in Los Angeles.
The Grounds to Challenge a Will or Trust in California
In California, both wills and trusts can be contested on the grounds that they are not legally valid. A party challenging the validity of a will or a trust has the burden of proving that the estate planning document in question is invalid, unenforceable, or that there is another issue that warrants the awarding of compensation. Some of the most common grounds upon which a will or a trust can be contested in California include:
Forgery: Under California probate law, a will must be properly signed by the testator and a trust must be properly signed by the grantor, also known as the decedent. Both types of documents can be challenged on the grounds that the signature—or other materials—were forged.

Lack of Capacity: Under California law, an individual must have testamentary capacity or mental capacity to create a will or a trust. In effect, testamentary capacity is defined as legal competence. According to probate code a person who is in an impaired mental state may no longer have the legal authority to write, revise, or revoke a will or a trust. Wills and trusts can be contested on the grounds that the creator lacked capacity when the documents were made or changed. 

Undue Influence: You can also contest a will or a trust on the grounds that a third party improperly and unlawfully exercised undue influence on a vulnerable person. In California, undue influence is an equitable law doctrine that allows a court to take corrective action when someone took advantage of another person and pressured them to alter their estate planning documents in a manner inconsistent with their true intent.

Breach of Fiduciary Duty: A trustee owes a fiduciary duty to beneficiaries. As explained by the Cornell Legal Information Institute a fiduciary duty is the highest standard of care under the law. If an heir/beneficiary suffers losses because a trustee (or estate administrator) fails to properly execute their responsibilities, they may be able to recover compensation through a breach of fiduciary duty claim.
Will contests and trust documents are notoriously complex and may involve family members, probate court, disinheritance or trust and estate litigation, you should reach out to a law firm or probate attorney for legal advice. To successfully challenge a will or a trust, a potential heir or beneficiary must present a comprehensive, well-supported case. If you are preparing to challenge a will or a trust in Los Angeles, an experienced Southern California estate & trust litigation attorney can help you determine the best course of action.
For more information on this area of law, see our overviews of estate planning, wills, trusts, probate and estate administration, and estate and trust litigation. Many law offices offer a free consultation and the best lawyers can offer guidance on estate planning, real estate or probate litigation.